Pollster Prematurely Calls Florida, Virginia, And North Carolina For Romney
One pollster has called three battleground states 27 days early.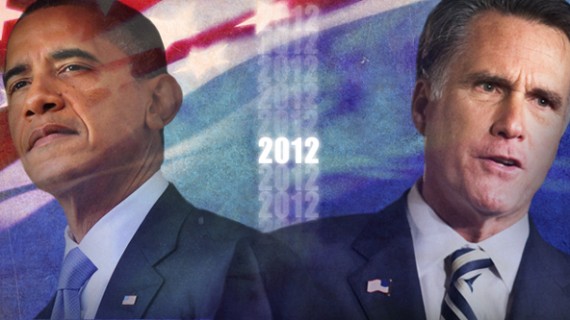 One pollster has decided that Mitt Romney winning Florida, Virginia, and North Carolina is so obvious that he's not even going to poll there anymore:
Suffolk University pollster David Paleologos said Tuesday that he's stopped polling Florida, Virginia and North Carolina because he's already concluded that President Barack Obama will lose those swing states.

"In places like North Carolina, Virginia and Florida, we've already painted those red. We're not polling any of those states again. We're focusing on the remaining states," Paleologos toldFox News' Bill O'Reilly.

The remark surprised O'Reilly.

"That's interesting. Let me stop you there. You're convinced, your polling agency is convinced that Florida, North Carolina and Virginia are going to go for Romney?" O'Reilly said.

"That's right, and here's why. Before the debate the Suffolk poll had Obama winning 46 to 43 in the head-to-head number, a poor place to be for a couple of reasons," said Paleologos, director of Suffolk University Political Research Center.

He continued: "Number one, his ballot test, his head-to-head number was under 47 [percent] before the debate and it's very difficult when you have the known quantity, the incumbent, to claw your way up to 50. So that was a very, very poor place for him to be. And so we're looking at this polling data not only in Florida but in Virginia and in North Carolina and it's overwhelming."
With less than a month to go before Election Day and the race so close, it seems odd to me for any pollster to call any of the battleground states for any of these candidates. As we learned from last week's debate, there is so much that could happen between now and then that could effect the state of the race that it seems foolish to say that you know the race in a particular state is over unless that state happens to be someplace like California or Texas, which are obviously going to go for Obama and Romney respectively.
It makes even less sense when you look at the numbers.
In Florida, RealClearPolitics has the race essentially tied. Romney has a 0.7 point lead in the state, but that's mostly because of the results of two polls from Rasmussen and WeAskAmerica, both polling firms known to lean Republican. Suffolk hasn't polled in the state since the end of September, and that showed a three point Obama lead. We haven't had any other polling since the debate othxr than that from Rasmussen and WAA, so it's hard to say what the situation on the ground there actually is. Call the state for Romney? Way too early for that.
The race in Virginia is also essentially tied. In this case, the poll average shows Obama with a 0.3 point lead. Recent polling includes Rasmussen showing a one point Romney lead, We Ask America showing a three point Romney lead, and Public Policy Polling showing a four point lead for President Obama. There's also a pre-debate poll from NBC News and Marist College showing the President with a two point lead. Much like Florida, it seems absurd to call the race at this point.
North Carolina is a bit different from the other two states. Here, Mitt Romney leads the RealClearPolitics Average by three points. However this is based largely on a single post-debate poll from Gravis Marketing showing Romney with a nine point lead, which is not consistent with any of the previous polling.  It's also worth noting that Gravis is another polling firm with a decided Republican bias in its polling that has consistent been out of line with other polls since it started releasing polls a few months ago. There's also pre-debate polling from Rasmussen and ARG that shows Romney leading, a pre-debate poll from SurveyUSA that has Obama up by two points, and a final pre-debate poll from PPP that has the race tied.  Unless it is replicated by other polling, the Gravis poll should be treated as an outlier for the moment. By all rights, this is a state where Romney should have been leading months ago, the fact that the President is keeping it competitive this late into the election cycle is something that Romney supporters should be concerned about, especially since the Obama campaign apparently isn't putting that many resources into the state right now.
While I will not question Mr. Paleologos's expertise, there's simple no support for his assertion that these three states can now be called for Romney. He may end up winning these states in the end. Indeed, I still expect him to win North Carolina. However, the evidence to date is simply too sparse to make that call.