Powell Pleads Guilty in GA
She took a plea deal.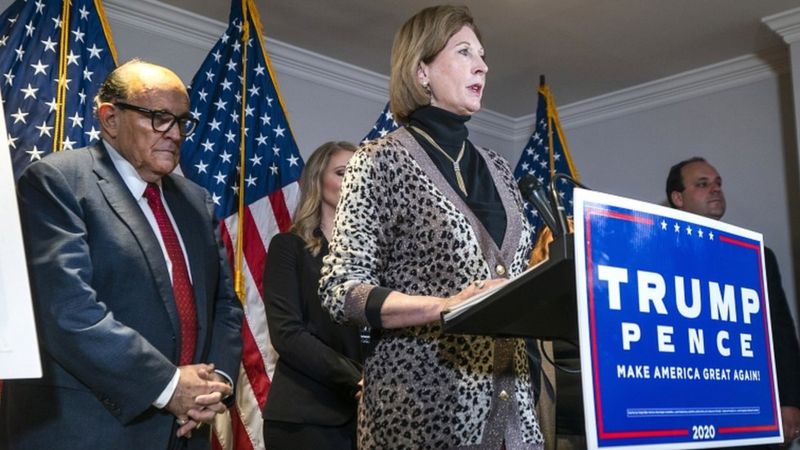 Via the NYT: Sidney Powell Pleads Guilty in Georgia Trump Case.
Ms. Powell, 68, who appeared in a downtown Atlanta courtroom, was sentenced to six years of probation for conspiracy to commit intentional interference of election duties. That is a significantly less-severe outcome than she would have faced if found guilty of the charges for which she was originally indicted, which included a violation of the state racketeering law.

She was also fined $6,000 and agreed to pay $2,700 restitution to the state of Georgia, as well as write an apology letter to its citizens.

Prosecutors said in court that Ms. Powell had given them a recorded statement on Wednesday as part of her plea deal. She has agreed to testify against any of the 17 remaining defendants. Ms. Powell has also agreed to turn over documents in her possession related to the case.
This is not especially surprising, but welcome. Not only has she admitted to attempted criminal election interference, she is cooperating with the prosecution.
Of course, die-hard election deniers will rationalize away this plea, but I also hope that this will not only help the broader prosecution but also give pause to the next charlatan who thinks that the route to fame and fortune is lying on national television.
I would note that this dovetails directly with the settlement payout Fox News had to make in regard to election lies (which also led to Tucker Carlson's exit from the network). I have no illusions that any of these outcomes fixes the problem of delusions about the 2020 elections, but they are all at least steps in the right direction.