Prosecutors Spying on Navy SEAL Chief's Defense Counsel
Disturbing news in the Eddie Gallagher case.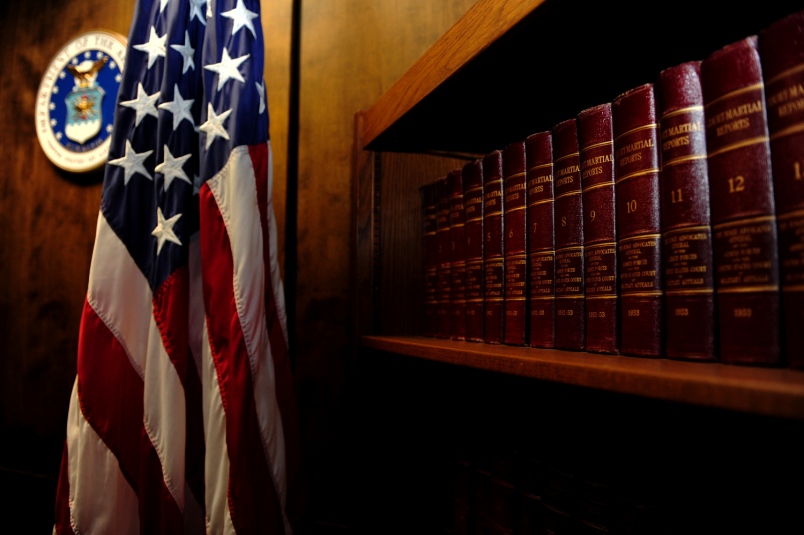 Has the Government shot itself in the foot?
The Associated Press is reporting lawyers for war crimes-accused Navy SEAL Chief Petty Officer Eddie Gallagher have filed motions wiht the court-martial judge alleging the prosecution, and likely their agents in NCIS or some technical services agency, installed "tracking software" to emails prosecutors sent to defense lawyers and Navy Times military reporter Carl Prine. Lawyers apparently discovered the tracking software and surmised it was installed to determine who was leaking information to the media, some of which was under seal.
Gallagher is charged with murdering a wounded ISIS prisoner in Iraq in 2017, and with committing a range of offenses related to witness intimidation and obstruction of justice. His case has become a cause célèbre for demagogues like Duncan Hunter Jr., who has argued openly for a pardon or dismissal before the first piece of evidence on the merits of the case against Gallagher has been heard by a court.
At first blush, the idea of prosecutors tracking, and perhaps intercepting, protected defense communications is troublesome. However, there are cases and procedures which could make it lawful and defensible, if conducted appropriately. For example, if the government obtained a warrant or a search authorization (military warrant equivalent) and has constructed privileged material "clean teams" to review the contents of communications and to segregate them from the Gallagher prosecution team, as the Department of Justice has used in many past cases, including the Michael Cohen investigation, terrorism or spy cases, and the Panama Papers case, then the email tracking applications may not be the death knell for the government's case against Gallagher. The government could also present evidence gained from the surveillance to a judge for review in camera, to insulate the evidence against later attacks on admissibility.
At present the defense has only asked the judge to compel the government to reveal more details about the email surveillance. Stay tuned.