Protests Continue In Egypt, Insiders Look For Way To Kick Mubarak Out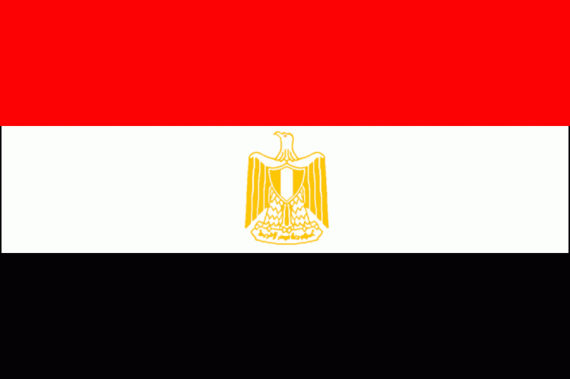 As the protests in Egypt stretched into a 12th day, there are reports that Egypt's political and military leadership is looking for a way to get Hosni Mubarak out of power so the country can move on:
CAIRO — President Hosni Mubarak appeared increasingly isolated on Saturday, with protests entering their 12th day and the Obama administration and some members of the Egyptian military and civilian elite pursuing plans to nudge him from power.

The country's newly named vice president, Omar Suleiman, and other top military leaders were discussing steps to limit Mr. Mubarak's decision-making authority and possibly remove him from the presidential palace in Cairo — though not to strip him of his presidency immediately, Egyptian and American officials said. A transitional government headed by Mr. Suleiman would then negotiate with opposition figures to amend Egypt's Constitution and begin a process of democratic changes.

(…)

On Friday, administration officials said that among the political ideas that had been discussed were suggesting to Mr. Mubarak that he move to his home at Sharm el Sheik, the seaside resort, or that he embark on one of his annual medical leaves to Germany for an extended checkup. Such steps would provide him with a graceful exit and effectively remove him as the central political player, going partway toward addressing a central demand of protesters on the streets of Cairo.

Mr. Suleiman and top military officers are being encouraged to have detailed discussions with opposition groups, conversations that would ultimately include how to open up the political system, establish term limits for the president and enshrine some key democratic principles ahead of elections scheduled for September.

"None of this can happen if Mubarak is at the center of the process," said one senior administration official. "But it doesn't necessarily require the president to leave office right now."
Meanwhile, the protesters in Tharir Square are continuing to hold their ground:
Demonstrators are still standing their ground in Cairo hours after hundreds of thousands of people gathered to call for Hosni Mubarak, the Egyptian president, to quit.

The protests entered their twelfth day on Saturday, a day after the city's Tahrir Square, the focal point of protests in Egypt, saw demonstrators observe a "Day of Departure".

The morning has been calm so far except for a standoff between two separate groups chanting slogans. However, the military soon moved in and there are more soldiers on the ground now.

One of Al Jazeera's correspondents in Cairo said there are about 10,000 people in Tahrir Square and queues of people trying to get in.

"There is very tight security today [Saturday] because there have been all sorts of unconfirmed rumours of bombs being planted in different areas, which has caused a bit of panic," she said.

Another of our correspondents reported that soldiers had formed a line inside the square, around 100 metres beyond the museum barricade, and are separating the protesters inside the square from those manning the barricade.

"If I had to guess, I'd say the plan is to limit the number of protesters who can get to the museum barricade and then disassemble it, so that the army can regain control of that entrance," he said.

"It looked like there might've been some altercation there; protesters were hopping over the barricades to the outside. They've now formed their own human chain, facing outward, along the exterior of the barricade."
At this point we seem to have reached a stalemate in Egypt. Hosni Mubarak is still in power and the protesters are going to continue. At some point, something is going to have t break.