Putting a Price on Professors
There's a trend toward using metrics to identify ways to stem the skyrocketing cost of higher education. The likeliest result is to devalue the "education" component.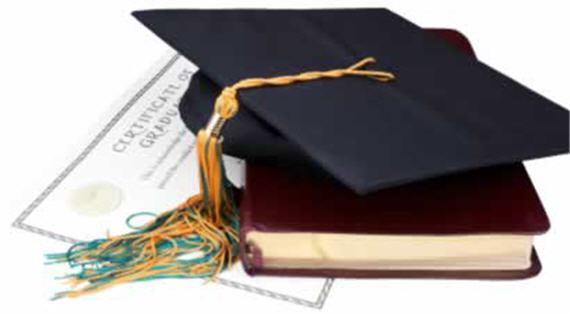 Commenter Sam calls to my attention Friday's WSJ story "Putting a Price on Professors," about a trend toward using metrics to identify ways to stem the skyrocketing cost of higher education. It's a longish piece and I commend it to you in its entirety.  But this excerpt will give you the flavor of it:
A 265-page spreadsheet, released last month by the chancellor of the Texas A&M University system, amounted to a profit-and-loss statement for each faculty member, weighing annual salary against students taught, tuition generated, and research grants obtained.

[…]

The balance sheet sparked an immediate uproar from faculty, who called it misleading, simplistic and crass—not to mention, riddled with errors. But the move here comes amid a national drive, backed by some on both the left and the right, to assess more rigorously what, exactly, public universities are doing with their students—and their tax dollars.

As budget pressures mount, legislators and governors are increasingly demanding data proving that money given to colleges is well spent. States spend about 11% of their general-fund budgets subsidizing higher education. That totaled more than $78 billion in fiscal year 2008, according to the National Association of State Budget Officers.

The movement is driven as well by dismal educational statistics. Just over half of all freshmen entering four-year public colleges will earn a degree from that institution within six years, according to the U.S. Department of Education.

And among those with diplomas, just 31% could pass the most recent national prose literacy test, given in 2003; that's down from 40% a decade earlier, the department says.

"For years and years, universities got away with, 'Trust us—it'll be worth it,'" said F. King Alexander, president of California State University at Long Beach.

But no more: "Every conversation we have with these institutions now revolves around productivity," says Jason Bearce, associate commissioner for higher education in Indiana. He tells administrators it's not enough to find efficiencies in their operations; they must seek "academic efficiency" as well, graduating more students more quickly and with more demonstrable skills. The National Governors Association echoes that mantra; it just formed a commission focused on improving productivity in higher education.

This new emphasis has raised hackles in academia. Some professors express deep concern that the focus on serving student "customers" and delivering value to taxpayers will turn public colleges into factories. They worry that it will upend the essential nature of a university, where the Milton scholar who teaches a senior seminar to five English majors is valued as much as the engineering professor who lands a million-dollar research grant.

And they fear too much tinkering will destroy an educational system that, despite its acknowledged flaws, remains the envy of much of the world. "It's a reflection of a much more corporate model of running a university, and it's getting away from the idea of the university as public good," says John Curtis, research director for the American Association of University Professors.
I've been complaining about the transformation of higher ed into a "customer service" business and about the move toward having universities run by bean counters with graduate degrees in faux disciplines like "Higher Education Administration" for years.   But I'm not necessarily against the movement described here.
Many if not most states have too many universities, too many overlapping programs and departments, and are generally run as if it were still the 1940s.   Certainly, this was the case in the state of Alabama, where I earned my three degrees. Fifteen public four-year universities is about ten too many for a relatively small state with only 4.3 million people.  And that actually understates the number, since many of these schools have satellite campuses in other parts of the state.  Troy University, where I used to teach and Steven Taylor still does, has major campuses in Troy, Dothan, and Montgomery.   Which means that Montgomery alone has three four-year campuses funded by the public.  Twenty-six public two-year colleges is likely too many as well.    (There are also numerous private institutions which compete against these, but they're at least not as heavily subsidized.)
Even aside from the macro picture, there are doubtless plenty of professors who are dead weight.  Either they've long stopped being effective teachers or researchers but hang on due to tenure, or they were hired in a different demand climate and now don't have enough students to justify their salaries.
The problem, however, is that the metrics the educrats are likely to use won't address these problems and, indeed, will exacerbate them.  At TAMU, they're reportedly "weighing annual salary against students taught, tuition generated, and research grants obtained."
"Students taught" is a useful floor metric.  If a professor is mostly teaching sections of three to five students and not doing much in the way of research, they're likely not pulling their weight.  (I qualify only because there may be disciplines and circumstances where those low numbers would be justified.)  But the obvious educrat response to this metric is to jam more people into each section of introductory classes and to cancel lower demand specialty courses required for majors, making it very difficult for students to tailor their degree.
"Tuition generated" is not a metric with which I'm familiar.  Indeed, aside from a handful of superstars here and there, I can't conjure how it is that a faculty member will "generate" tuition.  Students come to institutions, not to study with individual professors.
"Research grants obtained" is a very useful metric in a handful of disciplines, notably in the hard sciences.   But most research in most disciplines don't and shouldn't require research grants.   Regardless, the amusing thing about this measure is that it's contrary to the others.   That is, it encourages professors to spend their time and energy chasing grants and writing up research proposals in order to generate revenues that they bring in to the school . . . most of which is spent pursuing the research in question.   Aside from PhD-granting institutions, where graduate students can join in on the project and enhance their prospects for future employment, this process will have the effect of taking professors away from their core function of teaching students.
Additionally, as the excerpt from the WSJ story suggests, the likely outcome is to de-value traditional academic programs like English, philosophy, and history in favor of those where lots of money can be generated from the outside.
And, of course, while professors are expensive, they're not the main expense.   Administrators outnumber faculty at most universities these days. But I suspect that won't get the scrutiny it deserves.
UPDATE:  See also UCLA lawprof Steve Bainbridge's "The joy of knowledge for its own sake."
UPDATE 2: Tennessee lawprof  Glenn Reynolds adds, "The real problem is that higher education isn't providing enough of a benefit to its graduates, not that universities aren't extracting enough money from the students." Indeed.