Recount Blues
The numbers behind recounts.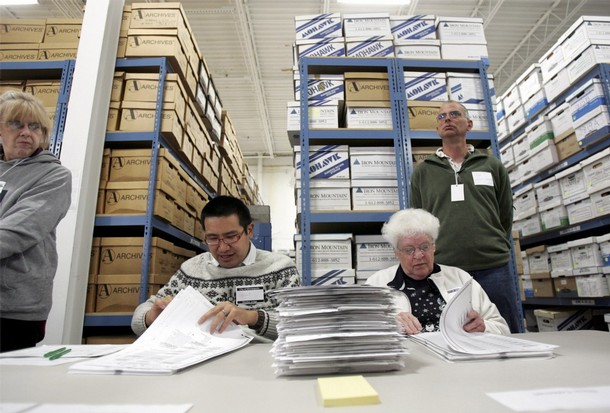 In case anyone was wondering what the likelihood is that recounts will matter in the ongoing saga of 2020, let's ask Karl Rove (via the WSJ: This Election Result Won't Be Overturned) about the history:
Mr. Trump is now pursuing legal challenges in Pennsylvania, Wisconsin, Michigan, Arizona and Nevada, and there will be an automatic recount in Georgia, given Mr. Biden's 0.29-point lead there. Senate Majority Leader Mitch McConnell is correct that Mr. Trump is "100% within his rights" to go to court over concerns about fraud and transparency. But the president's efforts are unlikely to move a single state from Mr. Biden's column, and certainly they're not enough to change the final outcome.

There are only three statewide contests in the past half-century in which recounts changed the outcome: the 1974 New Hampshire Senate race, the 2004 Washington governor's contest, and the 2008 Minnesota Senate election. The candidates in these races were separated, respectively, by 355, 261 and 215 votes after Election Day.

These margins aren't much like today's. Mr. Biden led Wednesday in Wisconsin by 20,540 votes, Pennsylvania by 49,064, Michigan by 146,123, Arizona by 12,614, Nevada by 36,870 and Georgia by 14,108.
Add to that Harry Enten at CNN: Joe Biden's win grows more decisive each day as votes are counted
the chance of a recount overturning the results in 2020 is basically nothing. Fairvote has looked at statewide recounts since 2000. The average shift in votes has been a mere 430 votes and 0.02 points. The largest shift in votes was a little less than 2,600 and 0.11 points.

All of Biden's advantages are considerably larger than that right now. In other words, Trump would need multiple recounts to see movement in votes than simply hasn't happened in the last 20 years.
Perhaps, although I will not hold my breath, any recounts will help ease the doubts of some voters. But they aren't going to change the outcome.