Report from the AZ Audit Front
It's at least as bad as you thought it was.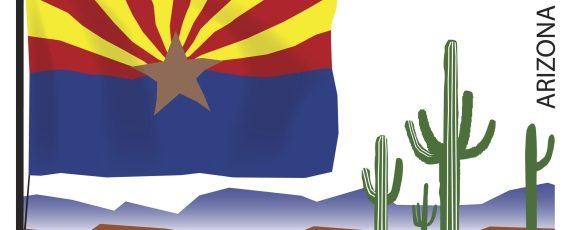 Jennifer Morrell reports in WaPo: I watched the GOP's Arizona election audit. It was worse than you think.
To be honest, I was pretty sure it was going to be awful, so I wouldn't say it worse than I thought it would be. But man, it really is bad:
I was stunned to see spinning conveyor wheels, whizzing hundreds of ballots past "counters," who struggled to mark, on a tally sheet, each voter's selection for the presidential and Senate races. They had only a few seconds to record what they saw. Occasionally, I saw a counter look up, realize they missed a ballot and then grab the wheel to stop it. This process sets them up to make so many mistakes, I kept thinking. Humans are terrible at tedious, repetitive tasks; we're especially bad at counting. That's why, in all the other audits I've seen, bipartisan teams follow a tallying method that allows for careful review and inspection of each ballot, followed by a verification process. I'd never seen an audit use contraptions to speed up the process.

Speed doesn't necessarily pose a problem if the audit has a process for catching and correcting mistakes. But it didn't. Each table had three volunteers tallying the ballots, and their tally sheets were considered "done" as long as two of the three tallies matched, and the third was off by no more than two ballots. The volunteers only recounted if their tally sheets had three or more errors — a threshold they stuck to, no matter how many ballots a stack contained, whether it was 50 or 100. This allowed for a shocking amount of error. Some table managers told the counters to go back and recount when there were too many errors; other table managers just instructed the counters to fix their "math mistakes." At no point did anyone track how many ballots they were processing at their station, to ensure that none got added or lost during handling.
It goes on from there.
My favorite (so to speak):
At one point, I overheard some volunteers excitedly discussing a stain on a ballot. "It looks like a Cheeto finger," one said. "Like someone's touched it with cheese dust!" That had to be suspicious, their teammate agreed. Why would someone come to the polls with cheese powder on their hands? But I've seen ballots stained with almost anything you can imagine, including coffee, grease and, yes, cheese powder. Again, when you have experience working with hundreds of thousands of ballots, you see some messes: That's evidence of humanity's idiosyncrasies, not foul play.
Indeed.
What are the odds that this "audit" is going to produce a report that shows a disjuncture between its findings and the official record? Those odds are essentially at a 100% chance. And all that will do is the give the already deluded even more "evidence" for their delusions.