Report: Michigan Congressman Thad McCotter To Run For President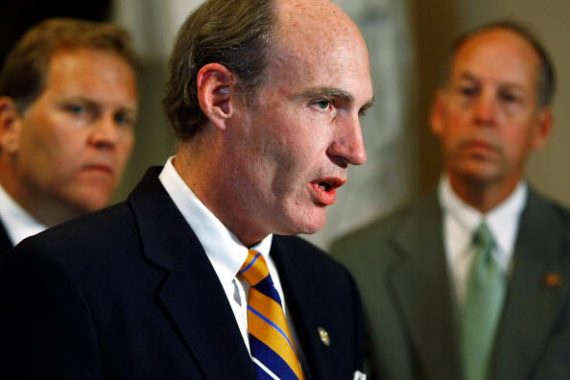 Apparently, another hat is about to get thrown into the ring:
Rep. Thaddeus McCotter, R-Mich. will launch his presidential campaign on July 2, making him the third sitting member of the House to run for the White House in 2012.

McCotter will make his bid official in his home state of Michigan, according to a knowledgable source in the campaign who declined to be identified.

The five-term congressman has made stops in several of the early primary states and participated in the Republican Leadership Conference in New Orleans earlier this month. He joined the Iowa Tea Party bus tour this week during a stop in Ottumwa, Iowa.

During the stop, he told the Des Moines Register that he thought there was room for more conservative candidates like him in the race.

McCotter caused a stir at the Ames Straw Poll campaign space auction last week when he attempted to anonymously secure a key place for the August event, according to The Iowa Republican.
McCotter is an interesting guy, but I can't see him becoming a contender. We shall see, I suppose.