Republican Candidates To Europe: Drop Dead
Last night, most of the leading Republican candidates for President acted as if Europe was on another planet.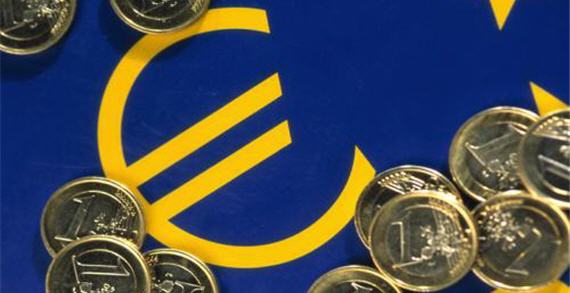 One of the more interesting exchanges during last night's Republican debate came right at the beginning, when the candidates were asked about the Eurozone crisis, and specifically yesterday's developments in Italy:
Lost among Herman Cain's protests and Rick Perry's stumbles Wednesday night were some provocative responses from the eight GOP presidential candidates on how they would deal with the economy on a global scale — with Italy and China as flashpoints.

The unfolding debt crisis in Italy was, in fact, the first question that came from the CNBC panel moderating the Michigan debate, and while the candidates' answers were quickly overshadowed by questions about the sexual misconduct allegations against Cain and Perry's deer-in-headlights moment, they were uniform in their approach to the European situation.

Not our problem, they said. Let Europe take care of Italy.
Here's the video of  most of the candidate's responses to the initial question, starting with Cain's response:
And it continued when Jim Cramer picked up the questioning:
Jim Tankersley at National Journal thinks that the entire field tanked on this question:
Europe's problems should absolutely terrify anyone who cares about the American economy; its sovereign debts could infect banks around the world, potentially triggering a new wave of financial crisis, and a European recession would drag on already slow U.S. growth.

But the candidates who assembled at the CNBC debate in Detroit treated those threats as a far-away nuisance, like famine in Africa or an earthquake in Mongolia: very serious, very sad, not our problem

(…)

It's stunning that a Republican field that includes a former ambassador, a former House speaker and two successful former businessmen – and which, to a candidate, gushed over the virtues of markets throughout the debate – so casually brushed aside the struggles of the world's largest collective economy (the Eurozone is bigger, economically, than the United States) and America's largest trading partner.

You don't have to believe America should bail out Italy, Greece or the entire Eurozone – a straw-man concept that no one in Washington is even floating, but several candidates took pains to denounce on Wednesday night – to recognize that the United States has a role to play in averting another global financial crisis. At the very least, you should expect lawmakers, and presidential candidates, to be making plans for how to respond if the European crisis escalates.

There were no such plans to be found on the debate stage on Wednesday. Republican primary voters should start demanding some, right away.
On some level it's not surprising that the candidates would jump on the easy soundbite of rejecting the idea of the United States bailout out Italy, or any other part of Europe. Given the sentiment against bailouts in general, it's bound to be popular with the public. Since we're talking about "bailing out" foreign banks, it's bound to be even more popular. Of course, nobody is even seriously suggesting that idea so it's kind of like saying you oppose the idea of invading Canada to gain access to their bacon supply, it makes for a good soundbite but it doesn't really mean much of anything because it doesn't seriously address the issue at hand.
As Daniel Drezner noted earlier this week, the consequences of an Italian default, or really of any further instablity in Europe, could be quite severe indeed and there seems to be no way that the United States could avoid being impacted by them in some respects. One need only look at the numbers on Wall Street over the past several months to see that, every time there's bad, or good, news overnight from Europe, the market reacts accordingly. A collapse in Italy would clearly have an impact on American stock and bond markets, and potentially the American banking system. While nobody is calling for the United States to step in and bail Europe out, the idea that we can simply ignore what's going on there and concentrate on our own economy, which to a man is exactly what each of those candidates said last night, is silly. Yes, Europe needs to fix Europe, but we can't ignore what's going on in Europe as if it isn't going to impact us if it doesn't go right.
It's actually somewhat ironic. Ordinarily, the rest of the field criticizes Ron Paul as an isolationist whenever the subject gets around to foreign policy. Last night, though, they all adopted a form of economic isolationism that basically says we don't need to worry about what happens in Europe, we just need to worry about ourselves. A sentiment like that betrays either pandering populism or an appalling failure to understand how the world financial system works. America may be separated by an ocean from Europe, but our economies are interconnected in a myriad numbers of ways, and have been since at least the end of World War II. There's simply no way to pull up the economic gangplank and pretend that what happens in Europe won't effect us. It will, and if we ignore it, don't involve ourselves in the discussions going on over there, and don't prepare for what could happen if efforts to save the Euro fail, then the pain could be very severe indeed.
Of all the candidates, the one who seemed to at least have an idea was Ron Paul, the guy who's usually the isolationist. The idea of letting these countries deal with the consequences of their profligacy rather than trying to continually prop them up does have some merit. Of course, it's an idea that would have even more painful consequences than the austerity that Greece and other nations are being prodded to adopt, though, so it seems like it would be politically impossible to adopt. But at least it's an idea. Pretending that we can just ignore Europe like the other candidates did is the height of silliness.