Republicans Discuss Rules Changes To Stop The Next Donald Trump
Even before the 2016 convention, Republicans are talking about possible rules changes to stop another Trump-like candidate in 2020 or beyond.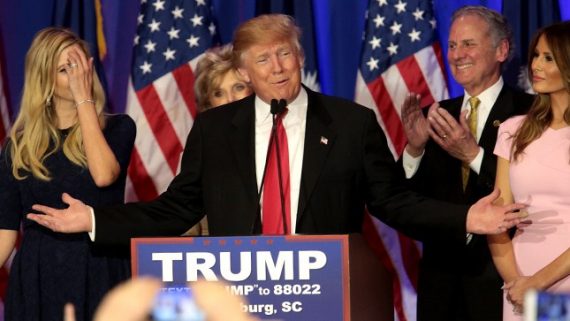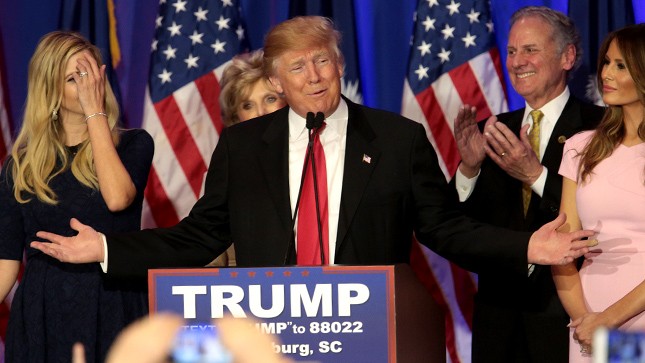 The Republican National Convention has not even convened, and Republicans are already talking about how to prevent another Donald Trump from happening:
Conservatives, still reeling over the looming nomination of Donald Trump, are pushing new Republican primary rules that might have prevented the mogul's victory in the first place: shutting out independents and Democrats from helping to pick the GOP nominee.

Trump romped in "open primaries" where non-Republicans voted by the thousands and may have influenced the outcome — especially in early states that set the tone of the entire race. Trump's most successful rival, Ted Cruz, thrived in states with closed primaries where only Republicans were permitted to participate

Now, Cruz's allies — hundreds of supportive convention delegates that he helped elect — hope to use the national convention in Cleveland to shove states toward closing their open primaries. And if they're successful, it will not only go a long way toward warding off a Trump-like candidacy, it will tilt the primary toward conservative candidates in 2020 and beyond.

The advocates are finding a sympathetic ear at the very top of the party. Republican National Committee Chairman Reince Priebus has long supported closed primaries, but has never had a constituency to back him on it. "I believe that only Republicans should vote in Republican primaries," he said Friday at a Politico Playbook breakfast event, though he added that he respects the right of states to set their own primary rules.

For the conservatives, Trump's path through the Republican primary is proof that the system needs to change.

"We now have a progressive, Trojan horse candidate that manipulated the open primary process to hijack the GOP nomination," said Kendal Unruh, a Colorado GOP activist, said of Trump. Unruh will sit on the Convention Rules Committee, the panel that will set the terms for the 2020 presidential campaign.

(…)

A move toward closed primaries would dramatically shift the way the Republican Party chooses its leader. Most states have open primaries or hybrid systems — from permitting crossover voting, to allowing voters to register on-site, while some have no party-based registration at all. Only about a dozen states have closed GOP primaries.

Opponents of open primaries are particularly concerned about their prevalence early in the nominating calendar. After losing Iowa's caucuses, which are only open to registered Republicans, Trump beat rivals in New Hampshire and South Carolina, where Democrats and independents are permitted to cast "crossover" votes. Those victories branded Trump as the candidate to beat and knocked out several other candidates, including Rand Paul, Carly Fiorina and Jeb Bush.

Opponents of open primaries are floating a variety of proposals that would shift the balance of power toward states that restrict participation to Republicans. One, which failed at the 2012 convention, would reward closed-primary states with extra convention delegates, enhancing their power over the presidential nominating process. Another would force more closed-primary states to the front of the GOP nominating calendar, ensuring that the early leader of the contest has more GOP buy-in.

Supporters of closed primaries say it's only logical that Republicans get to choose the Republican presidential nominee. Oklahoma GOP Chairwoman Pam Pollard, whose state held the first closed contest of the primary season this year, said open primaries are like inviting the opposing football team to choose your team's quarterback. Pollard, as a party chair, will be an automatic delegate to the national convention.

Some say, however, that the decision should be left to the states, rather than set via a national standard.

"Wherever possible, power should flow from the bottom up rather than the top down," said Morton Blackwell, a Virginia delegate and veteran RNC committeeman. Blackwell supports closed primaries and is pushing for one in Virginia, but he would oppose any effort to force all states to do the same.
The battle over open vs. closed primaries is one that has seemingly been fought in both major political parties every four years and, as is the case in the current discussions in the GOP, where one sits on the issue depends largely on whether or not you believe a change would benefit the group that you happen to be a part of. On one side of the argument are party stalwarts and those who are part of a committed ideological core who argue that a political party ought to be able to control who has a voice in picking its nominees and that they should be free to limit participation to those who have demonstrated some commitment to being part of the party. On the other side of the argument are those who have pointed out that an open primary allows candidates to appeal to the increasing number of people who prefer not to register as a member of one party or another, or who otherwise prefer to maintain some degree of independence from the Republican-Democratic duopoly. Open primary proponents also often point out that allowing voters to cross party lines to vote provides potentially valuable data regarding voters who can be targeted for the General Election as part of 'Get Out The Vote' efforts. Furthermore, open primaries ensure that candidates competing for a party's nomination do more than just appear to a narrow ideological base in order to become a nominee for President, Senator, or Governor. Given the fact that the nominee will have to find a way to gain support outside the party in order to win a General Election in all except the most one-party states,  this would seem like something that would be advantageous for the party as a whole. Finally, there are those who argue that primaries are, at least in part, usually paid for with public funds and use public resources so closing them off to only registered party members is not fair to taxpayers, especially since state laws generally give political parties the option of using some other, more restricted, method of choosing nominees such as a caucus or convention run solely by the party using the party's resources. If a political party wants to restrict who can participate in choosing a party nominee then, it can use a method other than a primary to do so.
Moreover, an examination of the results of the 2016  Republican race makes clear that the claim that Trump only prospered in states where there was an open primary is quite simply untrue. Yes, Trump did start out his 29 state (so far) triumph by winning in open primary states such as New Hampshire and South Carolina, and that Ted Cruz did well in states with closed primaries and caucuses. However, it's also the case that Trump won in several important closed primary states, including Florida, New York (where voters had to have switched registration in October in order to vote in April), Pennsylvania, Connecticut, and Maryland. To say that Trump's victory is solely due to success in open primary states is to miss many of the details of the win that he was able to pull off is to ignore reality.
As the linked article goes on to note, this isn't the first time that Republicans have talked about taking on the open primary system. Four years ago, the RNC flirted with the idea of rewarding closed primary states with more delegates as a way of encouraging states and state parties to change their laws and procedures, but the proposal failed and was quickly abandoned. Given that history, it's likely that the current proposals will suffer the same fate. This is especially true since, for the most part, any changes in who may participate in primaries would have to be approved by state legislatures and signed into law by the Governor. Even in states where Republicans control the government, this may end up being easier said than done given the interests and power bases that would be impacted by such a radical change in nomination procedures. So, don't expect open primaries to go away any time soon.