Republicans Have Birthers, Democrats Have 9/11 Truthers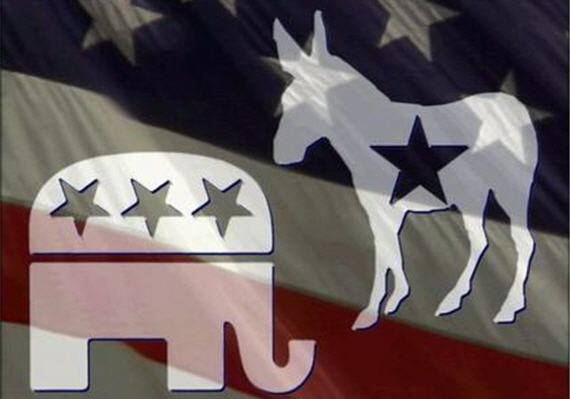 For all the emphasis on the apparent hold that birthers have on a significant portion of the GOP base, it's worth noting that as recently as five years ago it was the Democratic Party that was the home of people who believed in bizarre, irrational, conspiracy theories:
I've been looking for a good analogue to the willingness of Republicans to believe, or say they believe, that Obama was born abroad, and one relevant number is the share of Democrats willing to believe, as they say, that "Bush knew."

There aren't a lot of great public numbers on the partisan breakdown of adherents to that conspiracy theory, but the University of Ohio yesterday shared with us the crosstabs of a 2006 poll they did with Scripps Howard that's useful in that regard.

"How likely is it that people in the federal government either assisted in the 9/11 attacks or took no action to stop the attacks because they wanted the United States to go to war in the Middle East?" the poll asked.

A full 22.6% of Democrats said it was "very likely." Another 28.2% called it "somewhat likely."

That is: More than half of Democrats, according to a neutral survey, said they believed Bush was complicit in the 9/11 terror attacks.
Dave Weigel uncovers some additional poll questions:
How likely is it that the Pentagon was not struck by an airliner captured by terrorists but instead was hit by a cruise missile fired by the United States military?

Only 11.9 percent of all voters believed that this was "somewhat" or "very" likely, but 21.1 percent of Democrats did.

How likely is it that the collapse of the Twin Towers in New York was aided by explosives secretly planted in the building?

A full 15.9 percent of all voters bought that; the number rose to 24.8 percent among Democrats.
I think that this, along with a good deal of the birtherism we see in the GOP is a reflection of the fact that we now live in a political culture where people are likely to believe the absolute worst about their political opponents. We saw during the Reagan/Bush years when the left spun tails of conspiracies to fix the 1980 election, and during the Clinton Administration with the Vince Foster story and the allegations about Mena, Arkansas. I'm not sure if people actually believe these things, or if it's just a reflection of the fact that they hate the other guys so much that they're willing to ascribe the worst possible motives to them.
Whatever the reason is, it cannot be healthy.