Republicans Ready To Repeat The Same Mistakes All Over Again
If Jon Kyl's recent comments are any indication, Republicans haven't learned their lesson just yet.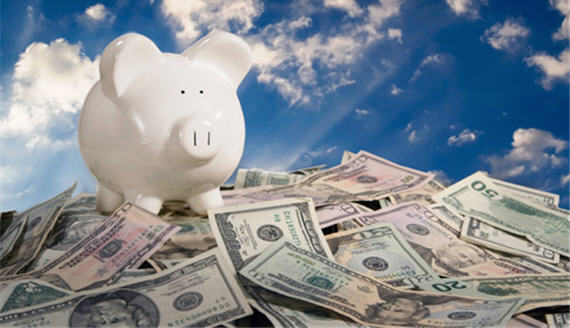 Senator Jon Kyl said yesterday that he wants to extend the Bush tax cuts without worrying about cutting spending:
Top Senate Republican Jon Kyl (R-Ariz.) insisted on Sunday that Congress should extend the Bush tax cuts for the wealthiest Americans regardless of their impact on the deficit, even as he and other Republicans are blocking unemployment insurance extensions over deficit concerns.

"[Y]ou should never raise taxes in order to cut taxes," said the Arizona Senator during an appearance on Fox News Sunday. "Surely Congress has the authority, and it would be right to — if we decide we want to cut taxes to spur the economy, not to have to raise taxes in order to offset those costs. You do need to offset the cost of increased spending, and that's what Republicans object to. But you should never have to offset cost of a deliberate decision to reduce tax rates on Americans."

White House aides immediately seized on the comments. Press Secretary Robert Gibbs wrote on Twitter, "Kyl says wealthy need big Bush tax cuts while middle class families are on their own to fend for themselves as a result of Bush economy."

In private, administration officials say that the framing of the argument couldn't be more advantageous: "It's cutting taxes for the wealthy and letting the unemployed to fend for themselves," said one White House ally.
Video:
Leaving aside Gibbs' rich v. poor rhetoric, the real mistake here is the same one that Republicans made during the Bush years when they cut taxes without cutting spending and, in the process, added to the budget two wars and a trillion dollar Medicare prescription drug benefit program.  The consequences were inevitable; in the course of eight years, Bush and the GOP added to the national debt the same amount that had accumulated during the previous 212 years of the Republic. Now, we're caught in a debt cycle that will have unforesable consequences in the future.
I happen to agree with Kyl that the Bush tax cuts should be extended. Raising taxes in the middle of an anemic economic recovery that seems as if it could turn into another recession at any money strikes me as a monumentally stupid idea. At the same time, though, it seems to me that Republicans would sound much more credible on issues like this if they came out and identified spending cuts that could be made to offset the tax revenue that would be lost. Otherwise, they're just making the same mistakes all over again.