Republicans Still Not Getting Specific On Spending Cuts
They've won the elections, but Republicans still aren't getting specific about exactly where they'd cut Federal spending.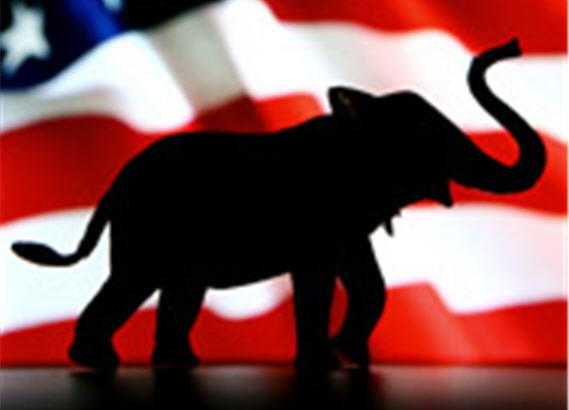 This should be distressing to anyone who hopes that the Republican victories last Tuesday would mean that the Republican Party was actually serious about cutting spending.
In separate appearances on ABC's This Week and NBC's Meet The Press, neither Senator-elect Rand Paul nor Senator Jim DeMint would name specific steps they would favor taking to cut spending:
Signaling how difficult it will be for the Republican Party to live up to its campaign promises of cutting spending while preserving the Bush tax cuts and not cutting benefits for seniors, Tea Party favorites Sen. Jim DeMint (R-S.C.) and Sen.-elect Rand Paul (R-Ky.) struggled on Sunday to actually name any specific cuts they plan on making.

On ABC's "This Week," Christiane Amanpour repeatedly pressed Paul to move beyond "slogans and platitudes" to "direct information" on how the Republican Party will balance the budget and cut the deficit.

Paul immediately reiterated that he was going to push for a balanced budget amendment and said that cuts needed to come from across the board — including defense spending. Whenever Amanpour asked whether a specific program — such as Medicare, Social Security and health care — would be cut, Paul simply kept reiterating that he was going to be looking "across the board." He was unable, however, to actually name anything significant that would be on the chopping block

(…)

DeMint had a similar experience on NBC's "Meet the Press." When asked by host David Gregory where the American people should be prepared to sacrifice in order to cut the deficit, DeMint said, "I don't think the American people are going to have to sacrifice as much as the government bureaucrats who get paid about twice what the American worker does. First of all, we just need to return to pre-Obama levels of spending in 2008. We need to cut earmarks so people can stop taking home the bacon, we need to defund Obamacare and then we need to look at the entitlement programs, such as the way Paul Ryan has done in the House with his Road to America's Future."

When Gregory pointed out that going back to 2008 spending levels won't get anywhere close to balancing the budget, he asked whether everything would be on the table. DeMint said he opposed cutting Social Security. "If we can just cut the administrative waste, we can cut hundreds of billions of dollars a year at the federal level. We need to keep our promises to seniors, David, and cutting benefits to seniors is not on the table." DeMint also said that cutting benefits for veterans is out.
Here's a video compilation of Paul's and DeMint's appearances:
At some point, the GOP is going to have to put specifics on the table if their professed commitment to budget cutting is going to be taken seriously. So far, the only Republican who's put forward a specific plan of any kind is Wisconsin's Paul Ryan. While Ryan's Roadmap For America's Future isn't perfect, it has the virtue of being more specific than anything anyone else in the GOP has come up with.
It may have been understandable for candidates for office like Paul not to get into specifics about what they'd be willing to consider cutting while running for office because such pronouncements inevitable end up getting distorted by the opposition, becoming fodder for negative ads. However, the elections are over. The Republicans have a House majority now, and a much more sizable presence in the Senate. The time for them to get specific is fast approaching.