The Revolving Door and the Appearance of Impropriety
Biden nominees Janet Yellen, Tony Blinken, and Avril Haines are under scrutiny for their financial disclosures.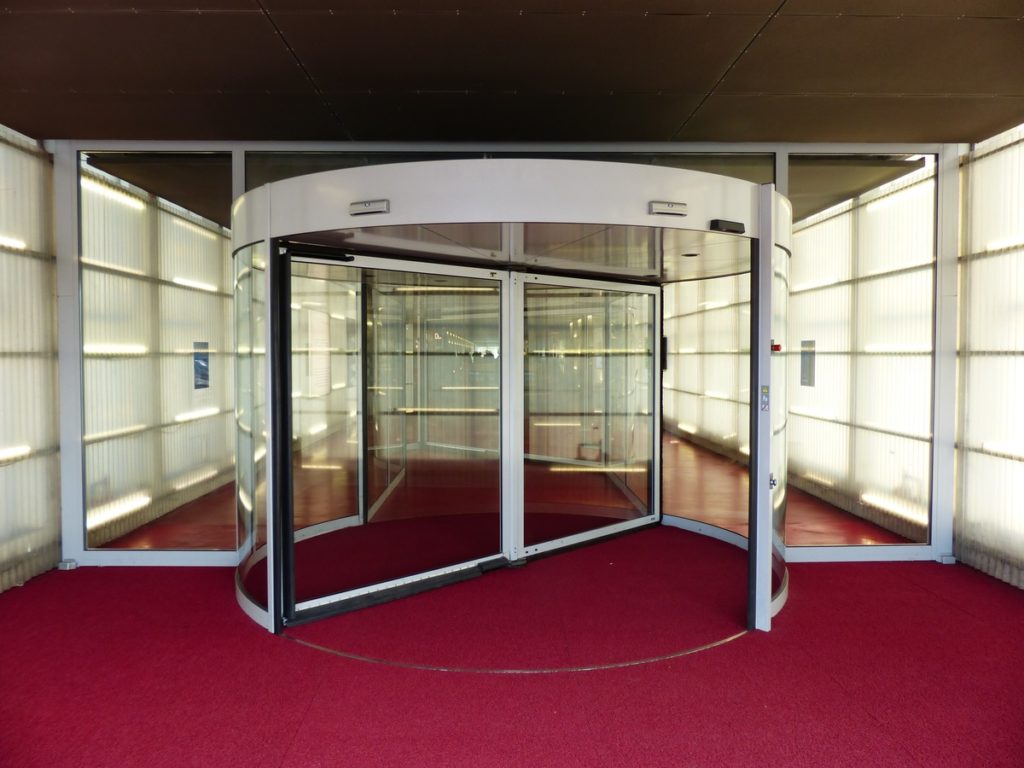 The POLITICO headline "Janet Yellen made millions in Wall Street, corporate speeches" makes too specific a story that is all too generic. Indeed, the report itself points to that, although not until several paragraphs in.
In the past two years, President-elect Joe Biden's pick to be Treasury secretary, Janet Yellen, has raked in more than $7.2 million in speaking fees from Wall Street and large corporations including Citi, Goldman Sachs, Google, City National Bank, UBS, Citadel LLC, Barclays, Credit Suisse, Salesforce and more.

Yellen's financial disclosure is one of three filed by the Biden team at the end of 2020 that could become politically problematic with the left wing of the Democratic Party when confirmation hearings begin in January. A Biden transition official said they filed the forms "mid-week" before the Office of Government Ethics posted the forms late Thursday, New Year's Eve.

Yellen, the former chair of the Federal Reserve, brought in nearly $1 million giving nine speeches to Citi alone. She earned more than $800,000 speaking to Citadel, a hedge fund founded by the Republican megadonor Ken Griffin. She also spoke to the law and lobbying firm Pillsbury Winthrop Shaw Pittman.

In addition to Yellen, Antony Blinken, Biden's nominee to be secretary of State, disclosed the clients he advised through WestExec Advisors, the consulting firm he co-founded with other Obama administration alumni. Those clients included the investment giant Blackstone, Bank of America, Facebook, Uber, McKinsey & Company, the Japanese conglomerate SoftBank, the pharmaceutical company Gilead, the investment bank Lazard, Boeing, AT&T, the Royal Bank of Canada, LinkedIn and the venerable Sotheby's auction house.

The disclosures cracked open WestExec's closely held client list, which the firm had previously refused to divulge. WestExec has paid Blinken nearly $1.2 million over the past two years, according to the filing, with another estimated $250,000 to $500,000 owed for his work this year.

Blinken has entered into a term sheet to sell his stake in WestExec, which is valued at between $500,000 and $1 million, according to the disclosure. He also plans to divest his stake in WestExec Ventures, a sister venture capital firm, according to the filing. His stake in WestExec Ventures is valued at between $1 million and $5 million.

Biden's pick to be director of national intelligence, Avril Haines, was also a principal and consultant at WestExec. Haines reported $180,000 in "consulting fees" from Palantir, a data-mining company that has had government contracts with agencies like U.S. Immigration and Customs Enforcement. The Silicon Valley-based company was founded by Peter Thiel, a prominent pro-Trump conservative in the tech world.

Haines' biography at the Brookings Institute, where she was a non-resident senior fellow, boasted of her Palantir work until this summer, when she began advising the Biden campaign, The Intercept first reported.
Those are the most prominent examples but there are almost certainly more to be had. The bottom line, though, is that officials often cash in—sometimes big—on the connections and influence they gained in relatively low-paying government jobs, which then creates potential conflicts of interest if and when they go back into government.
Indeed, identifying potential conflicts is the whole point of the financial disclosure process and why so many of us were outraged when Trump administration officials failed to fully disclose their conflicts. To say nothing of the larger outrage of Trump and his family members cashing in while they were still holding offices of public trust.
While Yellen is highlighted here—for perfectly understandable reasons given the nature of running Treasury—she's in one way the least objectionable case. She was 72 when her term as Fed Chair ended two years ago and almost surely never expected to be back in government—both because of her age and because that post is almost always the culmination of a career. Regardless, she'll be in a position where she'll likely have to recuse herself from a whole lot of important decisions.
I'm not fully sure what to do about any of this. While I support measures such as those being proposed by Senator Elizabeth Warren to further limit financial transactions by serving officials that may trade on their insider knowledge or create conflicts of interest, it's trickier to limit how former officials can earn money. I don't love when the likes of Henry Kissinger or Condi Rice or Tony Blinken set up "consulting" businesses but it's already challenging enough to get our best and brightest into government service, given the relatively low pay, public scrutiny, and existing limitations. Should we really demand that they refrain from giving speeches? Or go into business in ways that leverage their expertise?