Rick Santorum: There Are No Palestinians, Everyone In The West Bank Is Israeli
Rick Santorum has some bizarre views when it comes to the dispute between the Israelis and the Palestinians.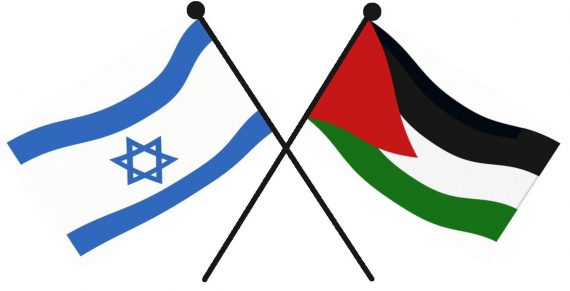 Newt Gingrich raised eyebrows while he was rising in the polls in December when he made the bizarre, mostly irrelevant, comment that the Palestinians were "an invented people." Rick Santorum, however, has gone one step further and declared that the Palestinians don't exist at all:
"There are no Palestinians," he told a questioner at a campaign event in Iowa. …..

"All the people who live in the West Bank are Israelis.  There are no Palestinians.  This is Israeli land," the former Pennsylvania senator said.

"The West Bank is part of Israel," which won it as "part of an aggressive attack by Jordan and others" in 1967.  Israel doesn't have to give it back any more than the United States has to give New Mexico and Texas to Mexico, which were gotten "through a war," he said.
The radical nature of Santorum's statement cannot be understated. Even the current government of Israel has accepted the idea of a two-state solution to the Israel/Palestinian dispute, the only question is how the parties are going to be able to get to the negotiating table to make that a possibility. Only the most radical advocates of a so-called "Greater Israel" hold on to the idea that Israel should hold on to all the territory acquired by the 1967 war despite the rather obvious desire of the people who live their for independence.
In fact, one wonders why Santorum would advocate such a policy given his supposed support for the State of Israel. If the Arabs living in the West Bank and Gaza are in fact Israelis, then that means they have the right to vote. Given that the birth rate among this population is far higher than among Israel's Jewish population, there would come a time where the Arab community in Israel would outnumber the Jewish population, and the idea of Israel as a "Jewish State" would cease to exist. The only way to stop that, of course, would be to deny the Arab community the right to participate in their own governance, but that's merely a strategy designed to create resentment, rebellion, and terrorism.  The other side of the coin, of course, is that it is simply inappropriate for the United States to take a position on an issue like this. This is something that can only be decided by the Israelis and the Palestinians themselves.
If nothing else, this seems to indicate the extent to which Santorum's foreign policy vision is influenced more by religious fervor that demands absolute loyalty to Israel than by acting in the interests of the United States.