RNC Chairman Threatens Punishment For Former Candidates Refusing To Endorse Trump
The GOP civil war continues.....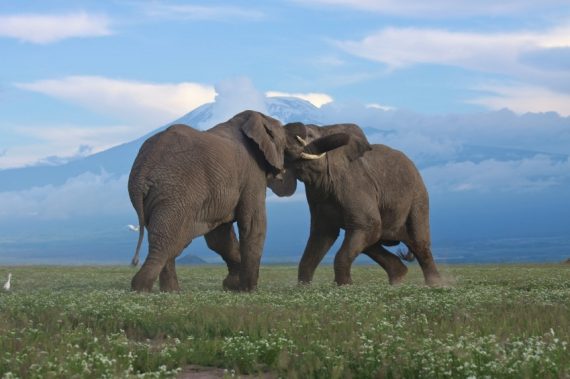 Republican National Committee Chairman Reince Priebus is threatening former Republican candidates for President who don't get in line behind Donald Trump:
Republican National Committee Chairman Reince Priebus said Sunday that it's high time for Donald Trump's former primary challengers to come on board and support his campaign—and suggested there could be trouble for them in 2020 or 2024 if they don't.

"Those people need to get on board," he told CBS' "Face the Nation." "And if they're thinking they're going to run again someday, I think that we're going to evaluate the process – of the nomination process and I don't think it's going to be that easy for them."

Several of Trump's former Republican primary opponents, including Ohio Gov. John Kasich, Texas Sen. Ted Cruz, and former Florida Gov. Jeb Bush have not endorsed Trump in the months since the GOP businessman secured the nomination. Asked explicitly whether that meant there would be penalties for the handful of 2016 Republican hopefuls who have not endorsed Trump if they opted to run again in 2020 or 2024, Priebus said nothing has been decided but that it's something the party will "look at."

All of the major Republican candidates, including Trump, signed a so-called "loyalty pledge" last summer stating that they would support the eventual Republican nominee "regardless of who it is." The document wasn't legally binding, but candidates were asked to sign it last summer after Trump at the time wouldn't rule out a third-party bid if he lost the nomination.

"People in our party are talking about what we're going to do about this. I mean there's a ballot access issue in South Carolina. In order to be on the ballot in South Carolina, you actually have to pledge your support to the nominee, no matter who that person is," Priebus said. "So what's the penalty for that? It's not a threat, but that's just the question that we have a process in place."

"And if a private entity puts forward a process and has agreement with the participants in that process, and those participants don't follow through with the promises that they made in that process, what– what should a private party do about that if those same people come around in four or eight years?" Priebus continued.
While there hasn't as of yet been a response from candidates such as Jeb Bush and Ted Cruz, Ohio Governor John Kasich's camp was quick to respond:
Ohio Gov. John Kasich's war with the national Republican Party exploded into the open Sunday night, when his top adviser thrashed GOP leader Reince Priebus and hinted that the presidential election may be out of reach for Donald Trump.

The statement, issued on official campaign letterhead, followed remarks by Priebus earlier Sunday suggesting the party might block the Ohio governor from running for president again because he has refused to support Trump.

"Thankfully, there are still leaders in this country who put principles before politics," said John Weaver, Kasich's adviser, adding, "The idea of a greater purpose beyond oneself may be alien to political party bosses like Reince Priebus, but it is at the center of everything Governor Kasich does."

Weaver derided Priebus as "a Kenosha political operative," referring to Priebus's Wisconsin home, and said the three-term Republican National Committee leader should be thanking Kasich for "an inclusive, conservative vision that can actually win a national election."

"The Governor is traveling the nation supporting down ballot Republicans and preventing a potential national wipeout from occurring on Reince's watch," Weaver said.

Kasich's statement was a stunning act of open hostility between the national Republican Party and the governor in perhaps the most crucial swing state — and at a sensitive moment in the election. Trump has risen in national polls and inched closer to Hillary Clinton in swing states. He's even passed her in Ohio, perhaps his strongest chance to capture a state that Mitt Romney lost in 2012.

RNC spokesman Sean Spicer shrugged off the Kasich camp's statement. "We are totally focused on winning back the White House and maintaining our majorities in the House and Senate," Spicer said.

But another national GOP strategist, who spoke on condition of anonymity, said Kasich may end up getting punished by Republican voters for breaking his word to support the party's nominee — which he made along with other rivals last fall. In fact, the party also makes its lists and resources available to campaigns based on similar agreements, and Kasich was a beneficiary of those lists.

"Politicians who sign their names on pledges and agreements then not honor them, are only doing harm to themselves, as they do nothing but illustrate to prospective voters their word means nothing," the operative said.

Yet, Kasich has persistently refused to endorse Trump since dropping out of the presidential primary on May 4. In an interview that aired Sunday on "Meet the Press," Kasich ruled out voting for Clinton but said "it's very, very likely I will not" vote for Trump.
Kasich's lack of support for Trump in particular is not surprising. During the race for the nomination, and especially in the final weeks before Trump clinched the nomination, which led to both Kasich and Ted Cruz dropping out of the race, Kasich was particularly critical of Trump and he maintained that criticism long after Trump had secured the nomination. In a somewhat surprising show of rebellion, for example, Kasich declined to attend the Republican National Convention even though it was being held in his state and despite the fact that he was in Cleveland for other meetings during the days that the convention was taking place. While Kasich was hardly the only high-level Republican to skip the convention over Trump's rhetoric, his absence was certainly the most apparent and his failure to address Trump even now is seen by many as something that could potentially hobble efforts to win the crucial state of Ohio, which Democrats won in each of the past two elections and which is once again a battleground state in 2016. Kaisich, meanwhile, continues to sit out the Presidential race and has been spending his free time helping the campaign of fellow Ohio Republican Rob Portman, whose Senate seat is up for re-election this year, as well as Republicans elsewhere around the country such as New Hampshire Senator Kelly Ayotte, who is in a tight re-election race of her own. If the quick response from his camp is any indication, I doubt we'll see any change in those plans in the near future
As for Priebus, while his rhetoric is tough it's unclear exactly what he can actually do regarding Kasich or any of the other Republicans who refuse to endorse Trump. Withholding support for future campaigns is one possibility, of course, but that's a strategy that could end up backfiring on the party if it puts a seat in danger. Moreover, of the former candidates for President who continue to sit on the sidelines in the Presidential race many are no longer involved in politics and unlikely to run for office again in the future, so there's really nothing that the RNC or anyone else can do about their failure to support the party nominee regardless of whether or not they made a pledge to do so. For those candidates who may run again in the future, whether for President in 2020 or 2024 or for another office, the RNC's options are once again limited. The party has no power to prevent someone from throwing their hat in the ring for any nomination, for example. All that takes is a filing with the Federal Election Commission and collecting enough signatures to get on the ballot as required by the laws of each state and the rules of the state party in each individual state. In theory, I suppose, the RNC could attempt to bar a candidate from appearing in RNC-sponsored debates or impose some other sanction in an effort to hobble their campaign, but if we're talking about someone who is polling high enough to be relevant to the race that would be extremely difficult. Additionally, party rules generally prohibit the national committee from taking sides in primary fights so it would be difficult for them to enact any sanctions that would have any meaning.
In the end, of course, this argument is less about potential sanctions in 2020 or further down than line than it is about what happens to the GOP in the wake of the current campaign. If Trump loses, conservatives and establishment Republicans who rebelled against Trump will no doubt fight hard to take the reins of the party back from the Trump populists, likely resulting in a civil war that could hamper efforts in the midterms in 2018. If Trump wins, there will likely be conflict between House and Senate Republicans and the Trump White House regarding the correct agenda on everything from international trade to tax reform to immigration. And, win or lose, there will be those on both sides of the growing GOP rift who will seek to exact revenge against the other side. It's a battle that will decide the future of the GOP, and it could be quite something to watch unfold.