Romney Enthusiasm Gap
Can Mitt Romney get Republicans to turn out next November?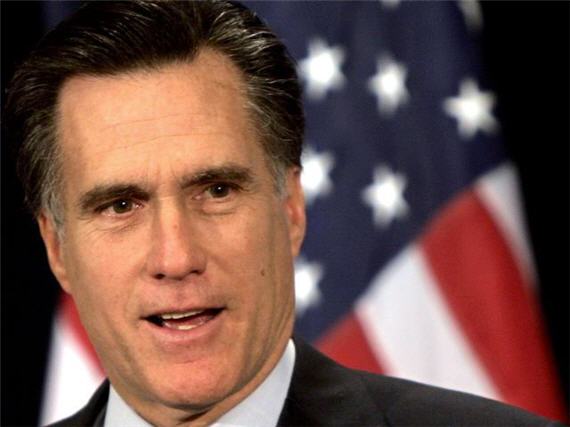 I've been reading Sean Paul Kelley's Agonist blog even longer than I've been blogging. Indeed, I linked it my first day. I got a chuckle out of this assertion, though, by a poster known as Actor 212:
[A]ssume Mitt Romney is nominated. He has a hard time corraling 30% of the GOP vote now in the primaries. That lack of enthusiasm will work against him, as it did McCain, in 2012. It's unlikely that a candidate who can't pull a third of his own party a year out will win an election against a popular center-right Democrat.
Aside from the question of whether Obama is center-right (I don't believe he is within the American context) or whether a man with higher disapproval than disapproval can be considered popular (I think he can, actually), the thing that jumped out at me was the notion that capturing less than a third support out of a crowded primary field was some sort of indicator of ability to inspire enthusiasm in a general election.
It took me all of 20 seconds to plug into Google "democratic primary polls october 2007" and  click on the very first result, a CBS News poll from 27 October 2007 showing that "In a hypothetical three-way contest, 51 percent of Democratic primary voters choose [Sen. Hillary] Clinton as the nominee. That's the highest percentage since CBS News started asking the question in the spring and an increase of seven points from September. Twenty-three percent back Sen. Barack Obama, while 13 percent support former Sen. John Edwards." Additionally, that poll found, "Clinton is viewed favorably by 43 percent of all voters, while Obama is viewed favorably by 38 percent and Edwards by 30 percent. Significantly more Americans say they are undecided or don't know enough to have an opinion about Obama (37 percent) and Edwards (39 percent) than say the same about Clinton (16 percent)."
Recall, too, that even quite late in the race, when it narrowed to Obama and Clinton, a very staunch group of pro-Clinton Democrats calling themselves PUMA (party unity, my ass) were vociferously anti-Obama and there was lots of talk about boycotting the upstart should he become the nominee.  We all know how that turned out.
Now, I'm not going to claim that Romney has anything like the charismatic appeal Obama had in 2008. But I'm willing to bet that ousting Obama from office rather than giving him four more years will make up for whatever lack of enthusiasm they feel for Romney personally in getting Republicans motivated to vote.