Romney's Middle East Policy Op-Ed
Where's the beef?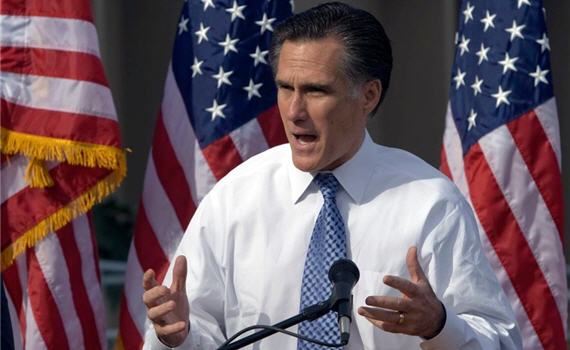 This morning Republican presidential candidate Mitt Romney has an op-ed in the Wall Street Journal on Middle East policy. After weeding through the persiflage, here's the meat of the op-ed:
In this period of uncertainty, we need to apply a coherent strategy of supporting our partners in the Middle East—that is, both governments and individuals who share our values.

This means restoring our credibility with Iran. When we say an Iranian nuclear-weapons capability—and the regional instability that comes with it—is unacceptable, the ayatollahs must be made to believe us.

It means placing no daylight between the United States and Israel. And it means using the full spectrum of our soft power to encourage liberty and opportunity for those who have for too long known only corruption and oppression. The dignity of work and the ability to steer the course of their lives are the best alternatives to extremism.
Over the period of the last twenty years we have defeated Iraq's army twice, removed its government, occupied Iraq from 2003 until 2011, invaded Afghanistan, removed its government, and occupied that country since 2001. Presidents Bush and Obama have both characterized Iran's possession of nuclear weapons as "unacceptable". What measures should we take to convince the Iranian leadership that we're serious? The op-ed is silent on this subject.
There are two several different ways there could be "no daylight" between the United States and Israel. Israel could follow a policy along the lines proposed by the U. S., the U. S. could follow a policy along the lines proposed by Israel, or we could collaborate on a mutually acceptable policy. Which of those is Gov. Romney proposing? The op-ed is silent on this subject.
In the op-ed Gov. Romney emphasizes the importance of U. S. economic strength, military strength, and the strength of our values. I doubt that President Obama wants to weaken any of those things. There is, however, a difference of opinion about what those things mean and how you go about promoting them. Unfortunately, that's just what's missing from this op-ed.