Santorum Could Lose Ohio No Matter How Many Votes He Gets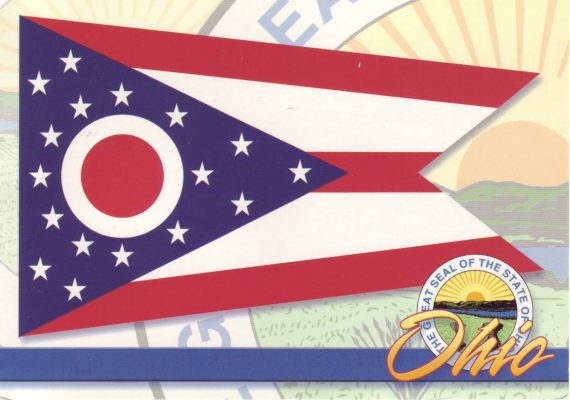 Rick Santorum's delegate problems in the Buckeye State are far worse than previously reported:
Rick Santorum was already known as starting from a deficit, delegate-wise, in Ohio. He failed to qualify for any district delegates in three Ohio congressional districts because he didn't turn in delegate names there.

But his delegate troubles go deeper. According to the Ohio Republican Party tonight, the former Pennsylvania U.S. senator filed incomplete delegate slates in six additional Ohio districts.

Altogether, this means Santorum, who until this week had a fair lead in polls in the Republican nominating race, could be ineligible for 18 Ohio district delegates.

Ohio has 66 delegates total, 63 at stake next Tuesday. The candidate with the most delegates wins. Santorum therefore goes into the Ohio primary election with a 29 percent deficit.

What will happen if he wins in a district where he failed to allocate a full slate of three delegates?

In the short term, he will be eligible to take only the delegates he has already allocated in that district, the party says. Yet he will have won that district — so the unallocated delegates will not be awarded to anyone else, either.

After all, they did not win them.

"On Super Tuesday, if Sen. Santorum were to carry a district where he has not seated a full delegate slate, he will be awarded delegates where he has submitted delegate names," said Ohio Republican Party spokesman Chris Maloney. "And the additional delegates in that district will be unallocated."
The problems could be particularly troublesome for Santorum given that many of the Districts where Santorum failed to file a full delegate slates are ones where he would be expected to be strong:
This could get interesting, and difficult, for Santorum because his failure includes districts where he might otherwise run well.

He was already at a 3-delegate deficit, for example, in the Steubenville area (District 13) and another 3-delegate deficit further south on Ohio's eastern border (District 6), areas where steel workers and others might remember him from his days serving Pennsylvania. He has campaigned in that region anyway; Santorum's grandfather was a coal miner, as are some of the area's residents.

And he has his other 3-delegate deficit on the West Side of Cleveland and some of its suburbs (District 9). While Romney has been expected to perform better in Northeast Ohio in general, Santorum's social conservative message could appeal to Catholic voters in the western neighborhoods and suburbs.

But Santorum also has diminished his chances in socially conservative counties like Allen, Shelby and Auglaze (District 4) and — this is noteworthy — Montgomery, Greene and Fayette counties (District 10). The latter two can be considered Mike DeWine country. DeWine got his political start in Greene and still has his home there. As state attorney general, DeWine is Santorum's highest-profile supporter in Ohio. Akron, too (District 16), is now problematic for Santorum.
With the polls in Ohio tightening, it's clear that delegate allocation is likely to be close as well. Given the fact that he's starting from an already deep hole, this means that Santorum could walk away Tuesday night with a slim victory, and still lose ground in the delegate count.