Sarah Palin's Research Team: Bristol, A Laptop, And The Google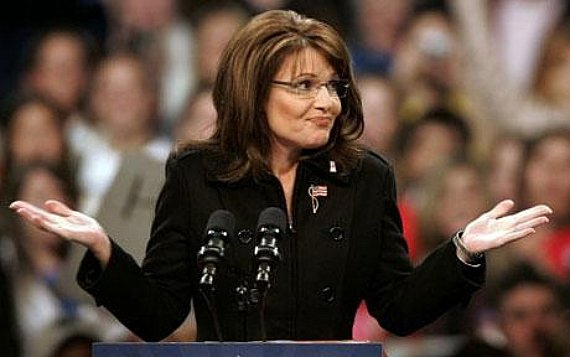 This would explain alot:
Seated in an armchair on a small stage, Palin was interviewed by the head of the Long Island Assn. at the group's annual luncheon. Kevin S. Law, a former utility company executive, said beforehand that he had no interest in posing "gotcha-style" questions. But he did ask Palin about recent national opinion surveys showing that most voters viewed her unfavorably.

"In a lot of those polls, yeah, I get my butt kicked," she said.

Palin was accompanied by her daughter, Bristol, whom she described as her "entourage." She said she had asked Bristol, in their hotel room Wednesday night, to Google information about the economy in preparation for the appearance in a country club ballroom.
There really are no words