Saudi Crown Prince Linked To Plot Against Missing Journalist Jamal Khashoggi
Not surprisingly, it appears that Saudi Crown Prince Mohammed bin Salam, who effectively runs Saudi Arabia under his father's rule, is behind the apparent plot against Saudi dissident Jamal Khashoggi.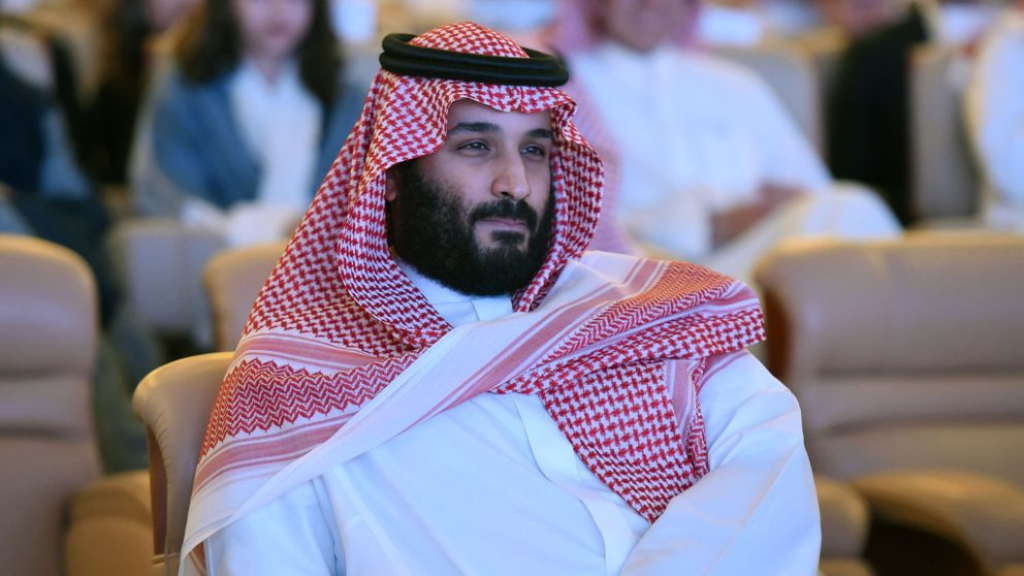 The Washington Post is reporting that Mohammed bin Salman, the Saudi Crown Prince heir to the throne who is effectively running Saudi Arabia for King Salman, personally approved a plan to lure Post journalist, a Saudi dissident, and American Permanent Resident Jamal Khashoggi back to his homeland so he could be taken into custody:
The crown prince of Saudi Arabia, Mohammed bin Salman, ordered an operation to lure Washington Post columnist Jamal Khashoggi back to Saudi Arabia from his home in Virginia and then detain him, according to U.S. intelligence intercepts of Saudi officials discussing the plan.

The intelligence, described by U.S. officials familiar with it, is another piece of evidence implicating the Saudi regime in Khashoggi's disappearance last week after he entered the Saudi Consulate in Istanbul. Turkish officials say that a Saudi security team lay in wait for the journalist and killed him.

Khashoggi was a prominent critic of the Saudi government and Mohammed in particular. Several of Khashoggi's friends said that over the past four months, senior Saudi officials close to the crown prince had called Khashoggi to offer him protection, and even a high-level job working for the government, if he returned to his home country.

Khashoggi, however, was skeptical of the offers. He told one friend that the Saudi government would never make good on its promises not to harm him.

[Saudis are said to have lain in wait for Jamal Khashoggi]

"He said: 'Are you kidding? I don't trust them one bit,' " said Khaled Saffuri, an Arab American political activist, recounting a conversation he had with Khashoggi in May, moments after Khashoggi had received a call from Saud al-Qahtani, an adviser to the royal court.

The intelligence pointing to a plan to detain Khashoggi in Saudi Arabia has fueled speculation by officials and analysts in multiple countries that what transpired at the consulate was a backup plan to capture Khashoggi that may have gone wrong.

A former U.S. intelligence official — who, like others, spoke on the condition of anonymity to discuss the sensitive matter — noted that the details of the operation, which involved sending two teams totaling 15 men, in two private aircraft arriving and departing Turkey at different times, bore the hallmarks of a "rendition," in which someone is extra­legally removed from one country and deposited for interrogation in another.

But Turkish officials have concluded that whatever the intent of the operation, Khashoggi was killed inside the consulate. Investigators have not found his body, but Turkish officials have released video surveillance footage of Khashoggi entering the consulate on the afternoon of Oct. 2. There is no footage that shows him leaving, they said.

The intelligence about Saudi Arabia's earlier plans to detain Khashoggi have raised questions about whether the Trump administration should have warned the journalist that he might be in danger.

Intelligence agencies have a "duty to warn" people who might be kidnapped, seriously injured or killed, according to a directive signed in 2015. The obligation applies regardless of whether the person is a U.S. citizen. Khashoggi was a U.S. resident.

"Duty to warn applies if harm is intended toward an individual," said a former senior intelligence official. But that duty also depends on whether the intelligence clearly indicated Khashoggi was in danger, the former official said.

"Capturing him, which could have been interpreted as arresting him, would not have triggered a duty-to-warn obligation," the former official said. "If something in the reported intercept indicated that violence was planned, then, yes, he should have been warned."

The Office of the Director of National Intelligence, which oversees the warning process, declined to comment on whether Khashoggi had been contacted.

Administration officials have not commented on the intelligence reports that showed a Saudi plan to lure Khashoggi.

"Though I cannot comment on intelligence matters, I can say definitively the United States had no advance knowledge of [Khashoggi's] disappearance," deputy State Department spokesman Robert Palladino told reporters Wednesday. Asked whether the U.S. government would have had a duty to warn Khashoggi if it possessed information that he was in jeopardy, Palladino declined to answer what he called a "hypothetical question."

It was not clear to officials with knowledge of the intelligence whether the Saudis discussed harming Khashoggi as part of the plan to detain him in Saudi Arabia.

But the intelligence had been disseminated throughout the U.S. government and was contained in reports that are routinely available to people working on U.S. policy toward Saudi Arabia or related issues, one U.S. official said.

The intelligence poses a political problem for the Trump administration because it implicates Mohammed, who is particularly close to Jared Kushner, President Trump's son-in-law and senior adviser.

On Wednesday, Kushner and national security adviser John Bolton spoke by phone with the crown prince, but White House officials said the Saudis provided little information.
One possibility this raises, of course, is the idea that the original Saudi intention with regard to Khashoggi's visit to the Istanbul summit, which had followed a visit the previous week during which Khashoggi was told to come back last Tuesday to obtain the marriage document he needed to get married in Turkey, was not necessarily to kill him. Instead, it's possible that the intention was to abduct him and sneak him out of Turkey under the cover of one of the two diplomatic flights carrying fifteen people, who have since been identified by the Turkish government as people affiliated with Saudi intelligence and the Saudi military. Other reports released prior to this report indicated that American intelligence had picked up other information that suggested that Khashoggi was in even graver danger than the plot to lure him back to the country. According to multiple reports, Khashoggi was not warned by American intelligence of this information, which is required under a law passed in 2015.
Under this scenario, the possibility exists that Khashoggi may still be alive and being held in Saudi Arabia for some unspecified reason, or that something went wrong while Khashoggi was visiting the embassy that resulted in his death, at which point, according to some Turkish report, his body was dismembered and taken back to the Kingdom by the team of Saudis that departed Turkey at the end of the day last Tuesday and made their way back to Saudi Arabia by differing routes. Whichever pick you take, though, hardly matters. Either Khashoggi has been kidnapped and is being held against his will in Saudi Arabia or, potentially elsewhere, or he is dead and the Saudi government is covering it up. All we really know for sure is that he entered the consulate on October 2nd around 1:30 pm local time and that there is no evidence that he exited the consulate. The Saudis have claimed he left the consulate after he concluded his business, but they have provided no evidence to support this claim and have offered absurd explanations for why they can't provide video evidence showing him either entering or leaving the building notwithstanding the fact that they have numerous cameras monitoring the area.
Meanwhile, NBC News is reporting that Khashoggi did not read any of the text messages sent to him after he entered the consulate last week:
WASHINGTON — Missing Saudi journalist Jamal Khashoggi checked his cellphone just before entering the Saudi consulate in Istanbul last week, but never read messages sent to him minutes later, screenshots obtained by NBC News show.

The screenshots of WhatsApp messages sent to Khashoggi by a friend in the U.S. corroborate the timeline of his disappearance, providing further evidence that he did not leave the consulate, as Saudi Arabia's government has claimed.

Khashoggi's fiancé, Hatice Cengiz, has said he left a cellphone with her before entering the consulate. It's unclear whether that's the same cellphone to which the unread messages were sent. Reports in foreign news outlets have said Khashoggi left one cellphone with his fiancé but carried another into the consulate, and a person close to Khashoggi's family told NBC News that was indeed a possibility.

Either way, the unread messages indicate that after entering the consulate, Khashoggi never regained access to the cellphone that he used regularly to communicate with friends and others in the U.S. The Virginia phone number is the same one that NBC News had used in the past to arrange interviews with Khashoggi.

The WhatsApp messages consist of links to news articles sent by the friend to Khashoggi about Saudi Arabia, including some critical of the government led by Crown Prince Mohammed bin Salman. One was a link to a piece in the magazine The American Conservative entitled "The Increasingly Repressive 'New' Saudi Arabia."

Screenshots from the sender's phone show that a message sent to Khashoggi the night before, at 10:25 p.m. Istanbul-time on Oct. 1, was read. WhatsApp uses two blue check marks to indicate messages that have been seen by the recipient.

Later messages sent to Khashoggi show that he was "last seen" on WhatsApp on Oct. 2 at 1:06 p.m. Istanbul-time. The "last seen" feature reveals when a WhatsApp user was last online and using the encrypted messaging application.

Eight minutes later, Khashoggi entered the consulate in Istanbul at 1:14 p.m., according to the timestamp on CCTV footage that shows him walking into the building.

A message sent to him at 1:24 p.m. was delivered to his phone but was never read, indicated by two gray check marks next to the message.

The friend who sent Khashoggi the text messages was in the Western part of the U.S., so the time stamps on the screenshots are in Pacific Daylight Time — 10 hours behind Istanbul. The sender agreed to share the information on condition of anonymity out of concern for the sender's safety.
One possible explanation for this, of course, is that Khashoggi had given his phone to his fiance prior to entering the embassy so it would not be surprising that his messages had not been checked, although one assumes Turkish authorities would have read those message by now if they took custody of the phone as part of their investigation. The other possibility, though, is that Khashoggi had more than one phone and that the WhatsApp messages went to an account on the second phone, which he did carry into the consulate. If that's the case then it would tend to bolster the idea that he was either detained or harmed in some way that prevented him from looking at the messages.
If there was a Saudi plot against Khashoggi, the news that the Crown Prince was aware of it is hardly surprising. As noted, while bin Salman is the de jure King of Saudi Arabia, he has effectively ceded responsibility for the day-to-day running of the Kingdom to bin Salam, who has been subject to rumors about his competence and mental health ever since first taking power in 2015. In some ways, Saudi life under the joint rule of the King and the Crown Prince has become more liberalized. Restrictions on women driving have essentially been removed, for example, and women have been given the right to vote in at least some respects in elections for local assemblies and other positions. In other ways, though, the regime has become far more repressive, with massive crackdowns against critical journalists, bloggers, and moves against members of the Royal Family under the guise of a fight against corruption that many Saudi watchers say is really an effort by bin Salam to cement his own power in advance of what should be his elevation to King when his father passes away or otherwise steps aside. It is also under Salman and bin Salam, of course, that the Saudis have instituted and executed their brutal war on Yemen that has resulted in thousands of civilian deaths and widespread disease and starvation. Viewed in that regard the plot against Khashoggi, once a prominent member of the Saudi elite who has turned into a strong critic of Saudi policy under bin Salman, and the fact that the Crown Prince was likely behind whatever fate befell him, makes perfect sense.