SCOTUS Denies Emergency Injunction Against Maine Vaccine Mandate
There will be no religious exemptions. For now, at least.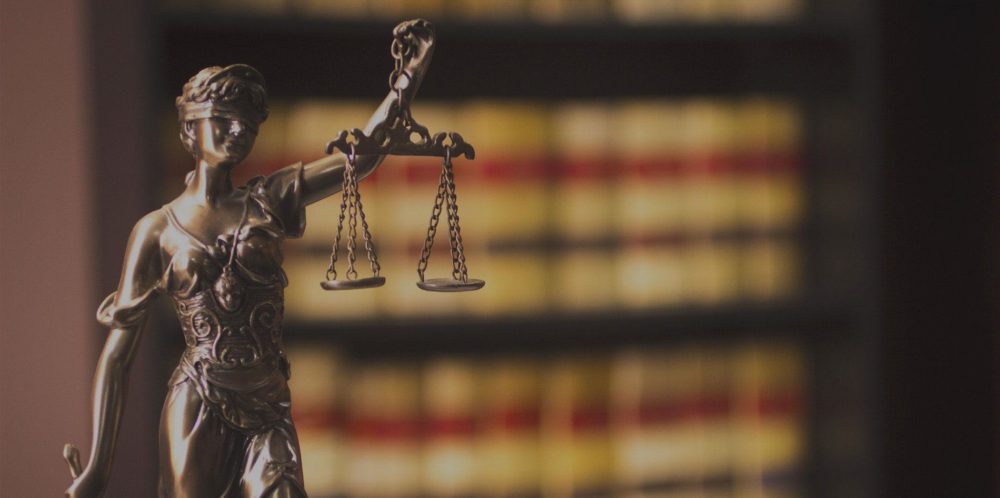 Robert Burns reporting for WaPo ("Supreme Court won't block vaccine mandate for Maine health-care workers with religious objections"):
The Supreme Court on Friday turned down a request from a group of Maine health-care workers to block a state coronavirus vaccination mandate that does not contain an exception for religious objectors.

Three conservative justices dissented from the decision. While the majority did not give a reason for denying the request, Justice Neil M. Gorsuch wrote that the workers deserved an exemption. "No one questions that these individuals have served patients on the front line of the COVID-19 pandemic with bravery and grace for 18 months now," wrote Gorsuch, who was joined by Justices Clarence Thomas and Samuel A. Alito Jr. "Yet, with Maine's new rule coming into effect, one of the applicants has already lost her job for refusing to betray her faith; another risks the imminent loss of his medical practice."

The court twice before has refused to step in regarding vaccination requirements — Justice Amy Coney Barrett rejected a request from Indiana University students and Justice Sonia Sotomayor declined to halt a New York City mandate for public school teachers. Neither justice provided a reasoning. But both the university and the school system provided a religious exemption.

Nine pseudonymous health-care workers asked the court to block a requirement that they be vaccinated by Friday to keep their jobs. Represented by the religious legal organization Liberty Counsel, the workers said Maine was an "extreme outlier" in allowing only a medical exception for refusing the vaccine, and not an additional one based on religious objection, as they said 47 other states have done.

"Almost every other state has found a way to protect against the same virus without trampling religious liberty — including states that have smaller populations and much greater territory than Maine," they said in their request to the Supreme Court. "If Vermont, New Hampshire, Alaska, the Dakotas, Montana, Wyoming, California, and the District of Columbia can all find ways to both protect against COVID-19 and respect individual liberty, Maine can too." The other states without religious exemptions, it said are Rhode Island and New York, although New York's has been blocked for now.

The Supreme Court's liberal justices, along with Chief Justice John G. Roberts Jr., have generally been content with allowing local officials to set rules for vaccinations and other emergency requirements related to the pandemic.

Barrett has joined the conservatives when religious issues have been at stake. But she wrote separately in the Maine case to say she was not sure relief was warranted, and the court should not make such a decision "on a short fuse without benefit of full briefing and oral argument." Joined by Justice Brett M. Kavanaugh, she said that was not what the court's emergency docket should be used for. "In my view, this discretionary consideration counsels against a grant of extraordinary relief in this case, which is the first to address the questions presented," she wrote.

The court lately has come under intense criticism in Congress and elsewhere for making important decisions in the "shadow docket."

A federal district court and a panel of the U.S. Court of Appeals for the 1st Circuit said Maine's requirements were allowable because they were not aimed at religious exercise. The appeals court said the state had three good reasons for the health-care worker requirement: ensuring workers remain able to provide needed care in an overburdened health-care system, protecting the health of those most vulnerable to the virus, including those who could not take it for medical reasons, and "protecting the health and safety of all Mainers, patients and health-care workers alike." "In confronting the various risks to its own population and its own health-care delivery system, Maine's rule does not violate the Constitution," the panel said.
It's important to emphasize that this is just a preliminary ruling. The Court has refused to grant extraordinary relief by what amounts to a temporary injunction before hearing the case in full. It's conceivable that they might rule the other way once the case winds its way to them.
I agree with Barrett and Kavanaugh that this simply isn't what the "shadow docket" is for.
The Gorsuch-Thomas-Alito dissent is silly. That the applicants have served "on the front lines against COVID" is the sort of special pleading one would expect from their attorneys, not from the damned Supreme Court. And Maine is surely allowed to make different laws than other states! That's why we have a federal system, after all.
Similarly, the notion that Maine has to offer religious exemptions since they allow medical ones strains credulity. The dissenters note that a doctor's note that doesn't even specify the underlying condition or other rationale for the exemption. While I grant that this practically begs for abuse, the reason for this is obvious: a longstanding desire to protect the privacy of health information.
Their one solid argument, which they oddly save for last, is this:
The State allows those invoking medical reasons to avoid the vaccine mandate on the apparent premise that these individuals can take alternative measures (such as the use of protective gear and regular testing) to safeguard their patients and co-workers. But the State refuses to allow those invoking religious reasons to do the very same thing.
First, I'd say that the rationale for a medical exemption is simply stronger. It's more burdensome to demand someone risk their life or well-being than to violate a religious belief. (Particularly when no serious religious denomination opposes this vaccine.) Second, one presumes a relatively small number of people will qualify for medical exemptions.
Regardless, this seems the kind of thing that can be litigated through the system. The Supreme Court shouldn't be in the business of intervening in individual cases like this on a preliminary basis except under extraordinary circumstances.