Seuss (and Electoral Fraud) Redux
The politics of bait-and-switch.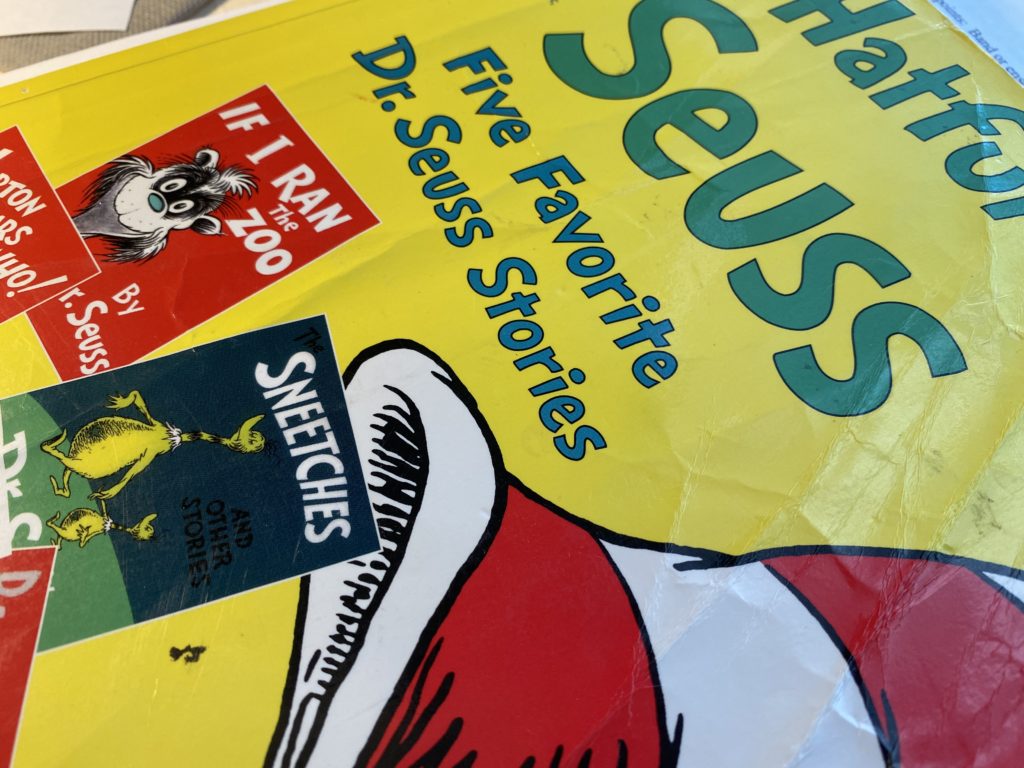 I know that I already wrote a long post on this topic earlier in the week, but a series of tweets by Jake Tapper that I read this morning helped me crystallize the exact nature of the dishonesty on display regarding both the lie about Dr. Seuss's "cancellation" as well as the lies about the 2020 election (and, really, about "electoral fraud" in general).
It is pure bait-and-switch.
To wit, a key tweet from Tapper:
Specifically, he is reacting to Minority Leader McCarthy reading Green Eggs and Ham because McCarthy wants the world to know that "I still like Dr. Seuss."
But, of course, the issue this week was not about Green Eggs and Ham (nor most of Seuss's work) and certainly was not a question of whether people "still like Dr. Seuss" or not.
The bait is a press release about six Dr. Seuss title which is switched with "they are banning Dr. Seuss!" coupled with references to beloved titles.
As Tapper notes, and that I would further emphasize: if McCarthy wants to go on the floor of the House, or on Twitter, to defend the images Tapper includes above from If I Ran the Zoo, then more power to him. The fact that he isn't, but instead making it sound like something else is going on, it telling.
Indeed, I have not seen any of the purveyors of the cancellation narrative actually defend the images in question, which underscores the point.
This is the exact same tactic being used about alleged electoral fraud.
It is why I get so frustrated with the Heritage Foundation's so-called "Electoral Fraud Database." It is bait-and-switch to get people spun-up about 1,130 convictions for election-related crimes without clearly spelling out what that means. People simply do not think of fraudulent petitions being signed when they hear about "electoral fraud." Yet, the database allows people, like Deroy Murdock (as I wrote about last week) to bait people with what sounds like a lot of crime and then switch to grave concerns about 2020.
Indeed, most of the laws being pushed to create more "integrity" in our elections would not solve more of the crimes in the Heritage list. Stricter voter ID laws and making it harder to vote via mail would only address a handful of those case, for example.
But instead of dealing with the claims forthrightly (analogous to showing the offensivee caricatures from Seuss books), they switch up the argument to vague claims about stolen elections (analogous to reading Green Eggs and Ham despite no one debating that book).
It is all about claiming to "solve" one problem while really trying to do something else. Bait. And. Switch.
It is like Rudy Giuliani and his allies making any number of wild claims in press conferences, but being unwilling to actually make those arguments in court (due to, you know, lack of evidence). Although in reverse: Rudy read Green Eggs and Ham at the press conferences, but couldn't get away with claiming Seuss cancellations once in court.
Likewise, FNC and Newsmax were, at first, happy to make all kinds of claims about Dominion voting machines, until the lawsuits showed, and all of a sudden it was disclaimers and caution aplenty. (Analogous to being willing to read Green Eggs and Ham and claims cancellation until being forced to show caricatures of Africans instead).
Here is my favorite example of that phenomenon:
There will be no lawsuits to make FNC be honest about what is, or is not, being done to Seuss works. And such lawsuits cannot be filed to compel politicians to be honest about that issue, nor about the elections.
But the bait-and-switch tactics are quite clear in all of this.
The dishonesty is deep.
I know most readers (certainly not most commenters) here don't need to be convinced of this, but perhaps this will spark someone to think this tactic through, with all its implications for our current political moment.