Several States Opening Investigations Into Catholic Church Abuse Scandal
Several states are opening new investigations of the Catholic Church abuse scandal. It's about time.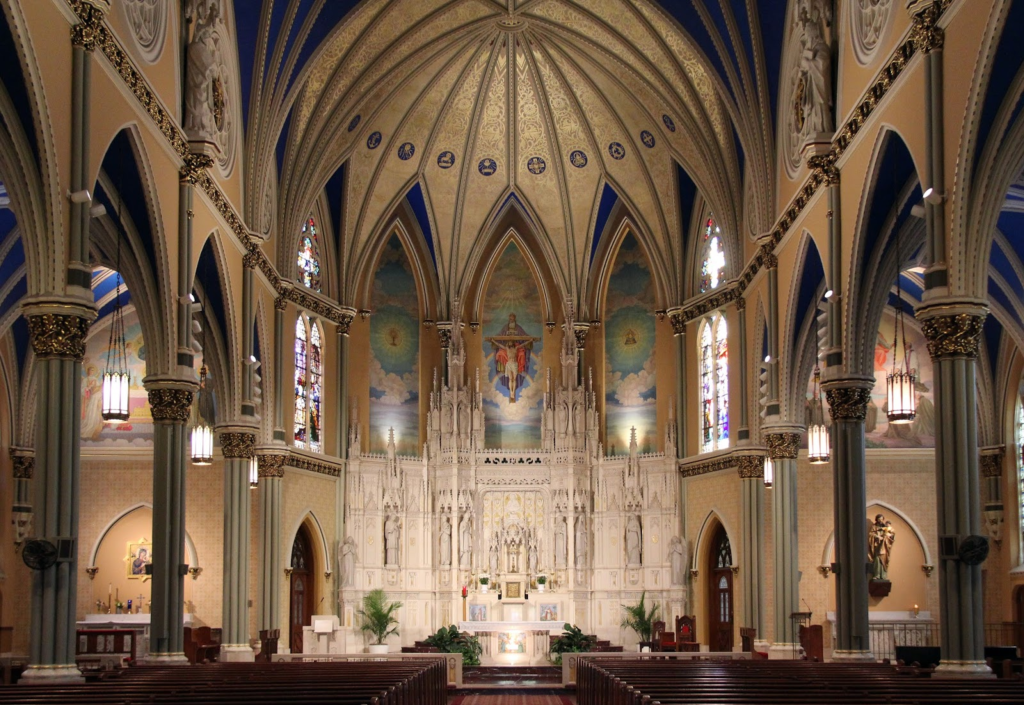 In the wake of the report issued last month by a Pennsylvania Grand Jury as well as other revelations that have come to light in recent weeks, a number of states are opening investigations into the Catholic Church and sexual abuse:
Attorneys general across the United States are taking a newly aggressive stance in investigating sexual abuse by Roman Catholic clergy, opening investigations into malfeasance and issuing subpoenas for documents.

On Thursday alone, the New York State attorney general issued subpoenas to all eight Catholic dioceses in the state as part of a sweeping civil investigation into whether institutions covered up allegations of sexual abuse of children, officials said. The attorney general in New Jersey announced a criminal investigation.

The new inquiries come several weeks after an explosive Pennsylvania grand jury report detailed the abuse of more than 1,000 children by hundreds of priests over decades. With Catholics clamoring for more transparency from their church, demanding that bishops release the names of accused priests, civil authorities are beginning to step up to force disclosure.

In the three weeks since the release of the Pennsylvania report, the attorneys general of Illinois, Missouri, Nebraska and New Mexico have also said they will investigate sex abuse by Catholic priests in their states and have asked local dioceses for records. Most bishops have been saying they will cooperate.

The newly emboldened approach by the authorities intensifies the scrutiny on the Catholic Church at a time when Pope Francis is weathering a crisis related to abuse by priests and bishops across the globe, from the United States to Honduras to Chile to Australia.

(…)

Attorneys general in some states said in statements Thursday that they were inspired to take action by the scathing Pennsylvania report, and said they were seeking to bring similar transparency to constituents in their states.

"The Pennsylvania grand jury report shined a light on incredibly disturbing and depraved acts by Catholic clergy, assisted by a culture of secrecy and cover-ups in the dioceses," the attorney general of New York, Barbara Underwood, said. "Victims in New York deserve to be heard as well — and we are going to do everything in our power to bring them the justice they deserve."

Ms. Underwood also said her office's criminal division wanted to work with local district attorneys to prosecute any individuals who have committed criminal offenses that fall within the applicable statutes of limitations. In New York State, the attorney general's office cannot convene a grand jury, so it must work in concert with local district attorneys.

New Jersey's attorney general, Gurbir S. Grewal, announced Thursday that he had appointed Robert D. Laurino, the former acting prosecutor of Essex County, to lead a task force that will investigate clergy sex abuse and any effort to cover up claims of assault. The task force will have subpoena power through a grand jury in order to compel testimony and demand the production of documents.

"I was deeply troubled to read the allegations contained in last month's Pennsylvania grand jury report," Mr. Grewal said in a statement. "We owe it to the people of New Jersey to find out whether the same thing happened here. If it did, we will take action against those responsible."

Both states have set up dedicated hotlines for victims to report information related to allegations of sexual abuse by members of the clergy.

John LaValle, 61, recently sought compensation for abuse by his parish priest in the 1960s in the Rockville Centre diocese on Long Island, but he said he was turned away because the priest was a member of a religious order, not a diocesan priest.

Mr. LaValle said he would be willing to call the attorney general's hotline to share his story again. "What the attorney general is doing is a welcome and important step in the overall healing process," he said, "because it's completely out of control, and it's going to get worse before it gets better."

Church officials are signaling that they will comply with subpoenas and requests for documents. In New York, Joseph Zwilling, a spokesman for the Archdiocese of New York, said that all of the dioceses in the state would cooperate.

"It is not a surprise to us that the attorney general would look to begin a civil investigation, and she will find the Archdiocese of New York, and the other seven dioceses in the state, ready and eager to work together with her in the investigation," he said.
The Church abuse scandal story had largely quieted down in recent years, but that has changed significantly over the past two months as evidence regarding past accusations and cover-ups have come to light. The most prominent example of this involves Cardinal Theodore McCarrick, who served as the Bishop or Archbishop the three dioceses before being elevated to Cardinal by Pope John Paul II in 2001 and, as a result, becoming one of the most prominent Catholic leaders in the United States. In July, though, it was revealed that, for years, McCarrick had been engaged in a pattern of sexual abuse against underage boys and sexual harassment of young adult seminarians that church officials knew about but chose to sweep under the rug. As a result of these new revelations, Pope Francis stripped the retired McCarrick of his remaining titles and turned his case over for an internal (and secret) Church investigation that could lead to him being defrocked as a Catholic Priest. It quickly became clear, though, that the Pope's rhetoric on these new revelations was largely empty, especially when a senior Vatican official alleged late last month that both Pope Francis and his predecessor Pope Emeritus Benedict XVI were aware of the allegations against McCarrick as well as other abuse allegations that were also hidden from the public and from relevant law enforcement authorities. On top of all of that, of course, we got a report from a special Grand Jury convened in Pennsylvania that found a history of abuse in nearly all of the state's diocese involving some 300 Priests and 1,000 children over the course of several decades.
So far only five of the remaining 49 states after Pennsylvania have announced that they would be pursuing investigations, that leaves 44 states that have yet to pick up the ball on this issue. Additionally, from the reports, it appears that not all of the Attorneys General who have announced an investigation of some kind intend to conduct as detailed an investigation as the one in Pennsylvania, at least not for now. That's unfortunate because as I've noted before it's rather obvious at this point that the Catholic Church itself cannot be trusted to investigate itself, and it most certainly cannot be trusted to turn over Priests who have committed crimes against children to law enforcement for appropriate criminal prosecution. It's also apparent that the Church is far more concerned with protecting itself from civil or potential criminal liability than it is was assuring that the truth is brought to light and the people who were abused as children receive the justice that they are entitled to. Finally, as the Pennsylvania report details, this is an issue that stretches back decades, something that requires a Grand Jury armed with the full powers the law grants to it can investigate effectively. Even in cases where the statute of limitations for criminal or civil claims has long ago expired, the victims deserve to have the truth come out. This is why every state ought to do what Pennsylvania did, and why the Church ought to be called on to cooperate fully with all such investigations regardless of the consequences it may face for doing so.