Should There Be A Political Statute Of Limitations On Acting Like An Idiot?
The cases of Ralph Northam and Mark Herring raise a question of when, if ever, something we did in the past should follow us for the rest of our lives.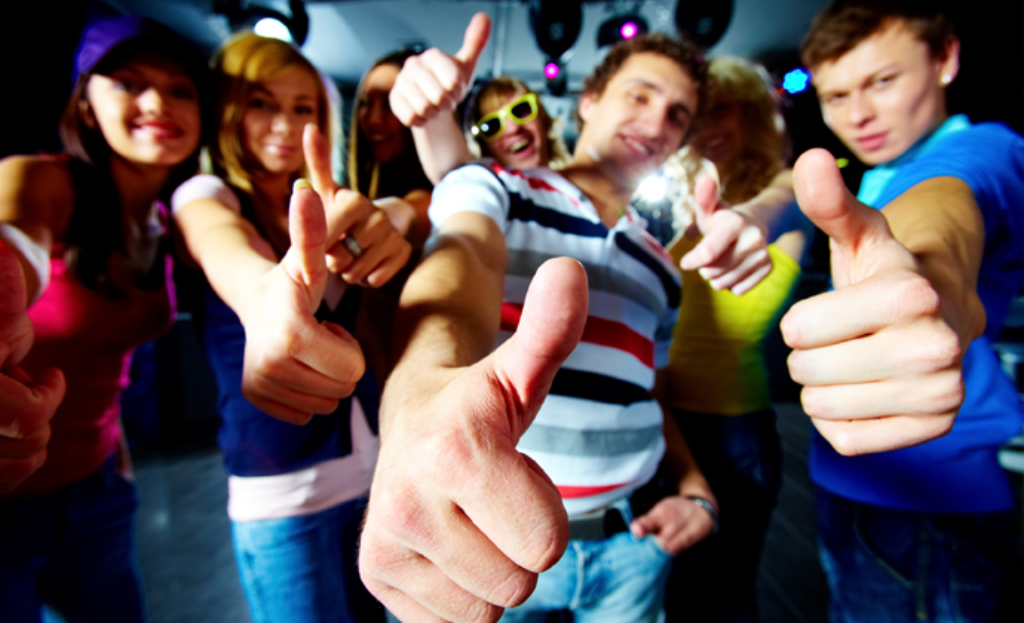 Writing in reaction to the news out of Virginia about Governor Ralph Northam, Kathleen Parker at The Washington Post wonders where we draw the line regarding behavior that people engaged in when they were younger:
Given today's mounting pressure on Virginia Gov. Ralph Northam (D) to resign because of a photograph in his 1984 medical school yearbook — and last year's inquisition of Supreme Court nominee Brett M. Kavanaugh, which included Senate questioning about his high school yearbook — we clearly have a new exception to certain electability (or, as the case may be, confirmation): "if a yearbook reveals that I was once young and foolish." Implicit in this new category is that personal evolution isn't possible and redemption is dead.

Which raises several questions we must ask ourselves: What is the statute of limitations for being an inconsiderate, thoughtless, jerk-goofball-hellraiser? Can a person who misbehaved or acted offensively in high school, college or graduate school ever change? Does having lived an exemplary life as an adult mean anything?

The verdicts in both of these cases were swift and unyielding in the public square, where all accusations seem to be adjudicated these days. Kavanaugh, based largely on a single person's uncorroborated recollection, was virtually condemned as a would-be rapist. Although ultimately confirmed, he is forevermore besmirched in certain quarters.

Much of what was treated by some members of the Senate Judiciary Committee as the closest thing to evidence against Kavanaugh came from his high school yearbook page. Did he or didn't he drink a lot of beer? became an essential question of his character among Democrats on the committee. And, in some twist of logic, his answer some 40 years later was supposed to be correlative to his guilt or innocence of sexual assault. Obviously, sexual assault is a horrific crime, but without conclusive evidence or corroborating testimony, there's no basis for a prosecution.

In Northam's case, a photo on his personal page in his yearbook featured two individuals — one wearing blackface and the other dressed as a member of the Ku Klux Klan. The image isn't just offensive; it's appalling. Even way back in 1984, most would have found it so.

Did the young individuals think they were just goofing around? Most likely, but again, the image is too hurtful in the glare of history. Klansmen were and are terrorists who murdered, raped and lynched African Americans and burned communities during a reign of terror that affected multiple generations. Horror, not humor, is the only appropriate response both to this history and to those who would mock it.

Interestingly, both Northam and Kavanaugh were faced with similar decisions — whether to drop out and put an end to the public torture and protect their families — or stay the course because surrender would seem an admission of guilt. We know by Northam's own words that he once played around with blackface, which, again, is disappointing, but does it rise to the level of a firing offense these many years later?

For Kavanaugh, dropping out most likely would have meant an end to his judicial career, even at the lower-court level. And then where would he go? What would he do with a ruined reputation and the forever suspicion that he was guilty?

Kavanaugh's story ended as it should have. By any measure of fairness, Northam deserves a chance to further redeem himself as governor.
National Review's Rich Lowry raised a similar question on Twitter:
Crazy idea: Maybe instead of nuking 2/3 of the statewide elected officials in Virginia, we should make some allowance for stupid mistakes and for the fact that people grow up and change

— Rich Lowry (@RichLowry) February 6, 2019
As a preliminary matter, it's important to get one thing out of the way. Parker is, I think, incorrect to analogize the Northam and Kavanaugh cases in the manner that she does. Northam stands accused of having engaged in behavior that is admittedly deeply racist and offensive, and he has handled it in perhaps the most ham-handed and incompetent manner possible. At the same time, though, while it's true that wearing blackface or dressing as a member of the Ku Klux Klan are both deeply offensive they are not illegal. Kavanaugh, on the other hand, was accused of having committed what amounts to sexual assault. The fact that it may have occurred many years in the past is largely irrelevant. While both Northam's behavior when he was 25 and Kavanaugh's behavior when he was in his late teens was arguably relevant to judging their fitness today, it seems rather obvious that the allegations against Kavanaugh were far more serious and, as I said, potentially criminal. For these same reasons, I am excluding from this discussion the accusations being made against Virginia Lt. Governor Justin Faifax. As with the Kavanaugh charges, if true these rise to the level of serious criminal charges, and the fact that they occurred in the relatively recent past makes them arguably more relevant to judging Lt. Governor Fairfax today than something that happened thirty years ago.
Notwithstanding that point, Parker does raise a legitimate point when it comes to Northam and, as we learned yesterday, Virginia Attorney General Mark Herring, who admitted that he had darkened his skin as part of a routine where he imitated 80s rap singer Kurtis Blow.  At some point, we've all done things in our past that we would prefer never come to light. People such as James Joyner, Steven Taylor, and myself were lucky enough to grow up before the mobile phone era where it has become a virtual certainty that anything someone does at any given point in time in public can and be photographed or caught on video and shared with a wide group of people many of whom we probably don't even know. To the extent, there are embarrassing, awkward, or controversial moments in our past they are either recorded in photographs or in the memories of friends and family.
The Facebook/Instagram/Snapchat generation has no such luxury. They've grown up in an era where virtually everything can and has been captured and posted online, sometimes voluntarily, sometimes not. Imagine being a parent in 20 years and having your kids discover those pictures from Spring Break in Cancun, or that bikini shot you thought only went to a few friends. Better yet, imagine a future employer finding that stuff and how they might react to it. It's enough to make you want to put the smartphone back in the box and hide in the house, isn't it?
For better or worse, though, this is the future that we're faced with and the question that Parker and Lowry raise is going to have to be answered. While some behavior ought to be inexcusable regardless of how long ago it happened, what are we to do with those things we did in our misspent youths that come back to haunt us when we're 59, as Ralph Northam is, or 57, as Mark Herring is? Does there come a point at which what someone did as a teenager or in the early 20s becomes something that ought to be forgotten unless there's evidence that it somehow reflects on the person they are a quarter-century later? What kind of behavior is forgivable and what is unforgivable?
I can't say I have answers to all of these questions, and I'm not sure how they should apply in the world of politics, but it's clearly time that we started trying to answer them.