Signs Of Hope In The Debt Ceiling Debate?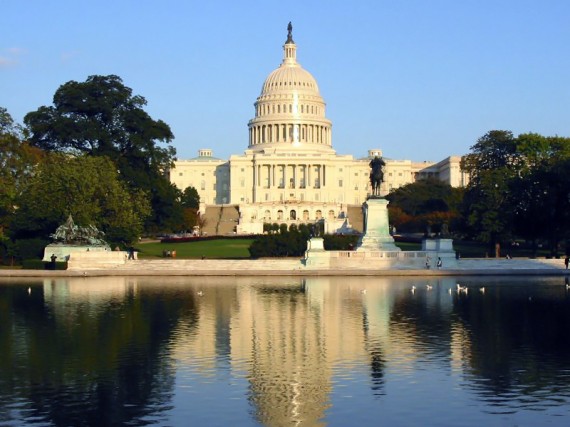 Senate Minority Leader Mitch McConnell and House Speaker John Boehner just concluded a press conference that seems to offer some hope that a deal can be reached to raise the debt ceiling:
Top Republicans in the House and Senate say they have spoken with the White House Saturday and are "fully engaged" in trying to reach a compromise on the debt ceiling.

"It should be clear … that Senator McConnell and I believe that we are going to be able to come to some sort of agreement," said House Speaker John Boehner Saturday afternoon.

Boehner and Senate Minority Leader Mitch McConnell said they had spoken with the White House Saturday afternoon.

"We are now fully engaged" with the White House, McConnell said, insisting that the country will not head into potential default.

Senate Majority Leader Harry Reid and House Minority Leader Nancy Pelosi are also headed to the White House Saturday to strategize on the debt ceiling, after it became clear that Reid's plan is several votes shy of overcoming a Republican filibuster in the Senate and after the measure went down in defeat in the House.
According to reports on Twitter, Boehner and Obama spoke shortly after last night's House vote and the talks have continued since then with McConnell's involvement. There's no word about the details of the negotiations, of course, but it would seem that this is the last chance we'll have to get a deal before the August 2nd deadline. Due to the nature of the legislative calendars in the  House and Senate, in fact, it's pretty clear that there will have to be some kind of deal by midnight tonight in order for both Chambers to vote on a measure before August 2nd.
One might wonder why it's taking until the last minute for this to happen but, of course, that's the way things always seem to work in Washington.