So, What is "Unmasking"?
And I don't mean not wearing a mask to Costco.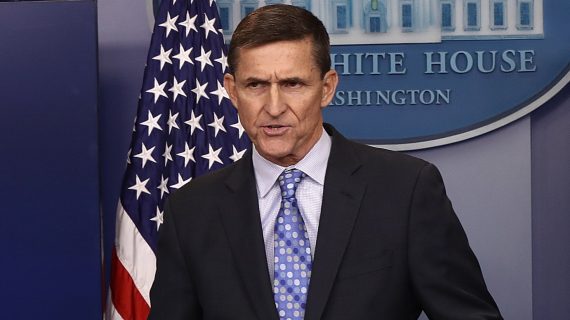 So, a topic that I have not had time to write about is Trump's new obsession, "Obamagate," and specifically the elements dealing with Michael Flynn, he who was briefly National Security Advisor who resigned for lying to Vice President Pence. Trying to wrap one's mind around the amorphous blob that is Trump's new rhetorical plaything is, to be kind, a challenge.
One key element this week has been ranting about "unmasking." Who did the unmasking? Did Obama unmask? Ah ha, Biden may have unmasked! And Flynn was the one who was unmasked! It all sounds rather sinister (or, at least, is intended to sound as such).
So, what is unmasking? And, rather importantly, how common or uncommon is it?
NPR provides a useful, straight-forward description (What You Need To Know About The Flynn, Biden And 'Unmasking' Story):
The intelligence community spies on hundreds or thousands of foreign targets abroad or foreign agents inside the United States. In many cases, it can hear what they say over the phone or read what they write in emails or text messages.

Reporting about those communications is used in myriad ways by investigators, analysts and policymakers. But for the sake of security and, to some extent, privacy, the reports undergo "minimization" before they're circulated widely.

So a report might not say: "Foreign Minister So-And-So talked about the election this week with John Smith." It would say he talked with "U.S. Person 1."

Certain officials of sufficient stature can ask for "person 1's" identity to be "unmasked" to more fully understand what's taking place in the reporting. As the intelligence community has now revealed, one of those "U.S. Persons" appearing in reports in late 2016 and early 2017 was Flynn.
Two key observations.
First, the notion that unmasking was used to specifically target Flynn makes no sense, because you can't know who is masked (because, you know, their identity is hidden). So, the allegations that unmasking Flynn's name came about because Obama officials were out to get Flynn makes no sense.
I would note: if one was concerned that Russian actors were trying to interfere in the US electoral process, it is hardly surprising that US officials would have legitimate cause to want to know who Russian officials were talking to.
Second, unmasking is fairly common, so making it sound like some scandalous activity is dishonest. WaPo provides (Q&A: What does 'unmasking' someone in an intel report mean?):
The number of unmasking requests began being released to the public in response to recommendations in 2014 from the Privacy and Civil Liberties Oversight Board.

There were 9,217 unmasking requests in the 12-month period between September 2015 and August 2016, the first period in which numbers are publicly available. The period was during the latter years of the Obama administration.

The number rose during the Trump administration. The 9,529 requests in 2017 grew to 16,721 in 2018 and 10,012 last year.
So, this is not an unusual action. And, indeed, it has increased under the Trump administration.
Note, too, as one evaluates all of this: Flynn pled guilty (twice, it is worth remembering) to knowingly lying to the FBI. He was not prosecuted for talking to Russian government officials. And he resigned for lying both to the FBI and to Pence, not because his name was unmasked.