Some Maryland Legislators Want To Require Candidates For President To Release Taxes
Maryland's legislature is considering a law that would require candidates for President to release their tax returns. It's probably not Constitutional.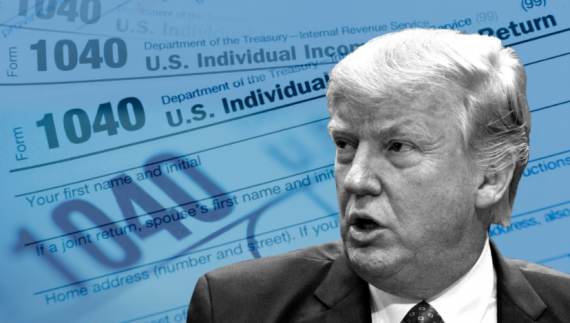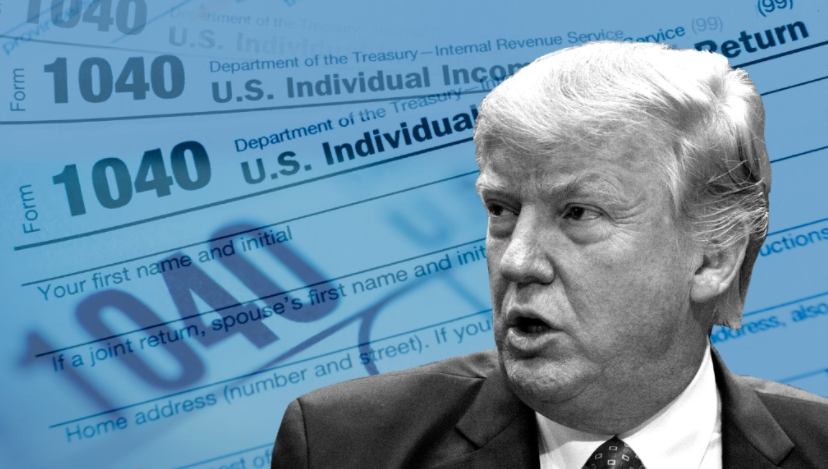 In what many people are interpreting as a shot at President Trump, the Maryland state legislature is considering a bill that would require all candidates for President to provide copies of their tax returns in order to appear on the ballot in the Old Line State":
The Maryland Senate on Monday night passed a bill to require president and vice presidential candidates to release their tax returns if they wish to appear on the state's ballots.

The move, a direct assault on President Donald Trump, drew harsh criticism from Republicans and some Democrats.

"Show me in the Constitution where it says that's a qualification for being president of the United States," said Sen. James Brochin, a Baltimore County Democrat. "We can't go along and make up rules when we don't like the president of the United States."

The chamber voted 28-17 to pass the measure, meaning it got the support of all but four Democrats — Brochin, Sen. James DeGrange, Sen. Katherine Klausmeier and Sen. James Mathias.

The bill passed despite two attempts, from Brochin and Minority Whip Stephen Hershey, to delay a vote to a later date. Senate President Thomas V. Mike Miller rejected both.

"This is the most childish bill that I've ever seen and I'm embarrassed that it's on the floor," Hershey said.

Sen. Paul Pinsky, a Prince George's County Democrat, rejected criticisms from colleagues that, if passed, the law would not stand up to legal challenge. He said an assistant attorney general advised that it was "not clearly unconstitutional."

"She equivocated, OK? This has not been tested in the courts," he said.
All of this is rooted, of course, in the 2016 campaign and the fact that Trump was the first major party candidate in forty years to fail to release copies of any of his tax returns. This controversy has been ongoing since virtually the first day that Trump entered the race when members of the media questioned when or if Trump would release his tax returns. In response, the standard line from the candidate and from the campaign was that he was allegedly under audit for multiple year's returns as the reason for his decision. Legally, of course, the fact that Trump was under audit, even if it is true, is not a legal bar from any person voluntarily releasing their returns for any given year. At the same time, though, many tax attorneys and accountants that have been featured in the media on this issue have said that they would advise their client against publicly releasing the returns as long as there was an ongoing audit, citing the concern that making the information public could somehow impact the audit itself or whatever settlement negotiations might be going on regarding outstanding tax liabilities at the Federal or State level.
Notwithstanding Trump's refusal to release returns, the public has gotten at least somewhat of a glimpse at his tax picture, but it hasn't been particularly illuminating. Roughly a month prior to the 2016 election, for example, a reporter at The New York Times received two pages of Trump's 1995 tax return from an anonymous source who had somehow obtained a copy of at least part of the return. The most notable thing about that partial return was that it showed that, at the time, Trump was carrying what would have likely been a multi-year deduction related to business losses in the early 1990s that, in theory, could have legally allowed him to avoid any real tax liability for a decade or more. Roughly one year ago in March of last year, MSNBC host Rachel Maddow made a big show out of the fact that she had obtained a partial copy of Trump's 2005 tax return, which in this case didn't really show anything extraordinary. As with the October leak, Maddow only received the two pages of Trump's Form 1040 and not any of the Schedules or supporting documents that were likely filed with the return(s), so there was nothing particularly illuminating about the leaked documents. One notable thing about the return leaked to Maddow, though, is the fact that it did not appear that Trump was still taking the same sizeable loss deduction he had ten years earlier, although that doesn't mean that he wasn't still taking advantage of it, as permitted by law, in years after 1995. In any case, as I said, neither of these releases were particularly illuminating, but that hasn't stopped some activists from forcing Trump to reveal more about his taxes.
As things stand, the proposed Maryland law has only passed the State Senate and it could still take some work for it even get to the desk of the Governor, Republican Larry Hogan. Like the Senate, the Maryland General Assembly is controlled by Democrats but there's no indication as of yet whether or not the bill will be received in that body. Additionally, Governor Hogan does not appear to have expressed any opinion on the law as of yet. Should he choose to veto the bill if it makes it to his desk, though, there may not be sufficient votes even in the Senate to override the veto since Maryland law requires three-fifths of the members of both chambers to vote to override the veto. Even if the bill does become law, it's not at all clear that it would withstand an inevitable challenge from a candidate on the ground that it unconstitutionally adds to the requirements that a candidate must meet in order to run for and serve as President of the United States.
There doesn't appear to be any legal authority that directly answers the question of whether or not a state can require a candidate for Federal office, whether it's the Presidency, the Senate, or the House of Representatives, to release their tax returns. On the one hand, some legal scholars, such as Harvard Law Professor Laurence Tribe and others have argued that the states are authorized to put such requirements on ballot access:
Our federal Constitution allows states to create ballot access requirements that ensure that the ballots for every office, including the office of presidential elector, are comprehensible and informative.

A line must of course be drawn between permissible ballot access laws and impermissible attempts to add qualifications to those specified in the federal Constitution. But our research and analysis lead us to conclude that tax return disclosure laws such as the one proposed in California resemble ballot access laws in structure, impact, and purpose much more closely than they resemble laws imposing additional qualifications for presidential office.

As a result, we believe these laws comport fully with the U.S. Constitution.

Unlike prohibited qualifications, these laws do not impose substantive requirements on candidates beyond those imposed by the Constitution itself; that is, these laws do not limit which candidates may run for office based on any particular information in their tax return. Thus, they do not create an insurmountable barrier in advance to any set of individuals otherwise qualified under Article II of our Constitution. Instead, these laws require federally qualified candidates to comply with a relatively minor process of tax disclosure. That is something competing candidates can and should readily do in order to allow voters to make more informed judgments about those contenders' characters or backgrounds.

The states have legitimate justifications for providing their voters with this important information. The proposed laws mandate transparency rather than interposing obstacles that some would-be candidates cannot overcome.

Tax returns provide information that is more broad, specific, and reliable than the candidate financial disclosure that is currently required. Candidate financial disclosure forms are generally designed to identify and prevent conflicts of interest — and tax return information could serve a similar function.

Indeed, this could be particularly important for a presidential candidate, as the president is exempt from some (but not all) federal laws governing conflicts of interest once in office. Prevention may be not just the best, but the only available medicine in some situations.
Other legal analysts, though, have argued that a law such as this impermissibly adds to the Constitution's requirements for someone to be eligible to run for President:
The Supreme Court has repeatedly held that states can't use the ballot as a political weapon. In 1964, for instance, Louisiana listed candidates' race on the ballot. Louisiana maintained it was just providing truthful information to the voters of the state. The Supreme Court struck down the statute on the ground that the ballot was not a vehicle to direct voters to consider a candidate's race.

In the 1990s, Missouri asked congressional candidates to take a term limits pledge; if they refused to do so, the state would indicate on the ballot that the candidate "declined to pledge to support term limits." The Supreme Court struck down that ballot provision, too.

Both those cases stand for the proposition that states cannot use their ballots to achieve preferred political or policy outcomes — such as burdening those who prefer to keep some, or all, of their tax information private.

The Supreme Court has, of course, permitted states to regulate access to the ballot for the purposes of separating out serious from frivolous candidates. (Common mechanisms include a modest filing fee or securing a sufficient number of voters' signatures on a petition.) But the New Jersey bill isn't intended to ensure that only serious candidates appear on the ballot. It's intended to get Mr. Trump's tax returns.

It's understandable that many state legislatures now want presidential candidates to disclose their tax returns: Mr. Trump's refusal to disclose was, and continues to be, an issue of concern to many voters in New Jersey and across the country. But the ballot is not a form of leverage that may be used to pressure political candidates to meet legislative demands. This issue is best addressed, as it has long been, by the political process.
While the matter has yet to be litigated in Court, it seems to me that the argument against the constitutionality of laws such as the one currently being considered in the Maryland legislature is far stronger than the one that Tribe and others have made in favor of such laws. While there is no direct case on point, the most relevant case would appear to be U.S. Term Limits v. Thornton, a 1995 Supreme Court case that dealt with a Missouri law that imposed term limits on Senators and Members of Congress. In that case, Missouri purported to use ballot access laws as a backdoor to imposing the term limits by denying ballot access to any candidate who had served more than the permitted number of terms, which was three terms for Members of the House and two terms for Senators. Such candidates could still seek reelection via a write-in campaign, but they could not run as either the nominee of a particular party or an Independent candidate. The Supreme Court ruled that this provision, which had become a part of the state Constitution via a ballot measure, violated the U.S. Constitution because it imposed requirements for holding the office of Congressman or Senator beyond those set forth in Article One, Sections Two and Three, and the Seventeen Amendment, which set forth the residency and age limitations for holding those offices. The majority opinion written by Justice John Paul Stevens goes through the history behind the qualifications clauses for Congress, the powers of the states to regulate ballot access and the Tenth Amendment argument that was made in favor of the law before ultimately concluding that the attempt to impose term limit by regulating ballot access was unconstitutional.
The argument made by the majority in Thornton seems at least on the surface to be equally applicable to a state law that would require candidates for President to release their tax returns. As with the Maryland term limits law, such a law would effectively impose qualifications beyond those set forth in Article II, Section One, Clause 5 of the Constitution, which was subsequently modified by the 22nd Amendment to include a bar against a candidate from serving as President for more than two terms. Much like the law at issue in Thornton, the proposed Maryland law would bar a Presidential candidate from appearing on the General Election ballot unless they have released tax returns for the five most recent years prior to the election in question. Clearly, this is something beyond a law governing ballot access, such as the requirement that a candidate for office submit a certain number of signatures to qualify for the ballot and is more analogous to the term limits that Missouri sought to impose in Thornton. Because of this, it seems clear that a law requiring a candidate for President to release their tax returns as a price for getting on the ballot would be unconstitutional.
Here's a copy of the proposed law:
Proposed Maryland Law on Presidential Tax Returns by Doug Mataconis on Scribd