Soul Train's Don Cornelius Dead of Gunshot Wound; Apparent Suicide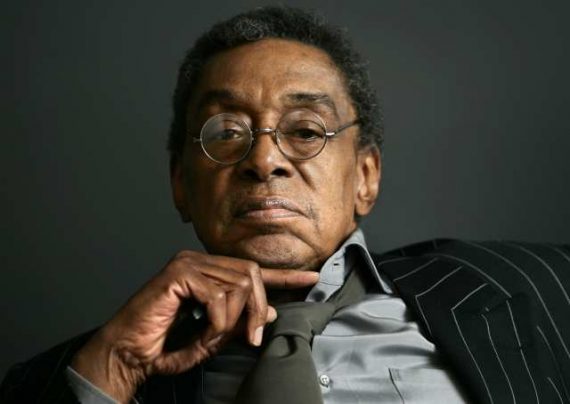 Soul Train's Don Cornelius has been shot to death. He was 75.
CNN ("Coroner: 'Soul Train' founder dead of gunshot wound"):
Don Cornelius, the founder of "Soul Train," has been found dead in Los Angeles, Lt. Larry Dietz of the Los Angeles County Coroner's Office said Wednesday.

He died of a gunshot wound at a house on Mulholland Drive, said Officer Tenesha Dodine.

Cornelius created a pilot for "Soul Train" using $400 of his own money, according to the website biography.com.
This is a breaking story and there are no details as to why or by whom Cornelius was shot. While "Soul Train" was never my cup of tea, it was an iconic show and Cornelius was a major figure in American popular culture.
UPDATE: The Los Angeles Times ("'Soul Train' creator Don Cornelius dead in apparent suicide") reports that the wounds were self-inflicted.
"Soul Train" creator Don Cornelius was found dead at his Sherman Oaks on home Wednesday morning.

Law enforcement sources said police arrived at Cornelius' home around 4 a.m. He apparently died of a self-inflicted gunshot wound, according to sources, who spoke on the condition of anonymity because the case was ongoing.

The sources said there was no sign of foul play, but the Los Angeles Police Department was investigating.