Special Prosecutors For Police-Involved Shootings?
Removing the responsibility to investigate police misconduct from the prosecutors who have to work with those police on a daily basis is a good idea.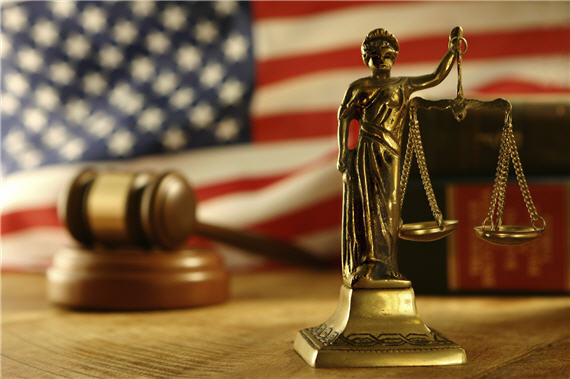 The Washington Post's Jannell Ross raises a suggestion that has been made several times over the course of the year that has elapsed since the deaths of Eric Garner and Michael Brown, namely that the investigation and potential prosecution of incidents involving alleged police abuse should be handled by someone other than the local prosecutor:
Time and time again — after unarmed black individuals died in police custody, or were shot and killed by police — in New York, in Missouri, in South Carolina, and from police themselves in Baltimore, the answer has been the same: A special prosecutor, someone with no day-to-day connections to local police, state's attorneys or even the community itself, should be appointed to investigate fatal police shootings involving unarmed suspects and situations where people die an unnatural death in jail or prison.

That's been the standard response. Now, some say it's time to go off-script.

Earlier this month, New York Gov. Andrew Cuomo (D) announced that New York's attorney general will begin serving as a special prosecutor leading investigations, and sometimes grand jury inquires, into fatal police shootings.

In December, a piece by Joshua Deahl, an appellate attorney in the Washington,D.C. Public Defender Service published at Bloomberg View, the opinion arm of Bloomberg News, called on states to stand up permanent special prosecutor's offices housed inside the offices of state attorneys general. These teams, Deahl argued could investigate police-involved cases without the appearance of impropriety and possible conflicts of interest that dog cases where local police and prosecutors investigate one or more of their own. Deahl also claimed that such a set up would reduce the cost of quick putting together and pulling apart temporary special prosecutors offices and the risk that someone with too many connections to locals and possible conflicts will get the job.

And in October, a bipartisan pair of Missouri legislators said they planned tointroduce a bill calling for all investigations of fatal police shootings and other deaths in police custody to be turned over to a special prosecutor.
This isn't a very dissimilar proposal from one that I wrote about back in December when the news about Govvernor Cuomo's decision to shift investigation of some police-involved shootings to the State Attorney General was first announced. This announcement, of course, came in the wake of the decision by a Staten Island Grand Jury to decline to indict the officers involved in the incident that led to the choking death of Eric Garner last July. That decision came mere weeks after the announcement that former Ferguson Police Office Darren Wilson would not be indicted in the death of Michael Brown, and set off a series of nationwide protests that lasted for the better part of the month of December. At the same time as that announcement, several legal experts also argued in favor of the idea of separating the investigation and prosecution of police from the prosecutors who, because of their jobs, are required to work with the local police department on a regular basis. Paul Butler, who served as a Federal Prosecutor before becoming a Law Professor at George Washington University, for example, argued that the culture of a prosecutors office requires developing the kind of relationship with the local police that makes it difficult to objectively prosecute controversial cases involving the police department. If a prosecutor is faced with the choice between seeking justice and maintaining the kind of relationship with police that they need in order to do their job, their decision have the potential to be tainted. The Volokh Conspiracy's Paul Cassell made similar observations, and argued in favor of shifting the responsibility for investigation of police-involved incidents to State's Attorneys General, whose offices don't necessarily require a working relationship with local police. As I argued at the time, whether one frames the argument in terms of a new "special prosecutor" or simply the shifting of responsibility for certain cases to the Attorney General, it seems wise to remove the potential of local prejudices and pressures from what should be a decision based solely on the evidence available.
Jazz Shaw notes two objections to this idea:
First, even the highest estimates only put the number of police shootings at around 400 per year on average. That would work out to roughly 8 per year in each state. (Understanding that some will have vastly more and some almost none.) As already noted, more than half of them will probably be white suspects, so there's no need to investigate those. The details from the same report indicate that the vast majority are not even worth an investigation because they are shootings of armed suspects who were shooting at the police or civilians and there's no question as to whether or not the shooting was justified. When you're finished taking all of those out you've probably got a couple of dozen per year which are questionable enough to warrant such an investigation, but just to be generous, let's bump it up to fifty. That's one per state. Per year. What will these offices do the rest of the time to earn their pay?

Perhaps more importantly, who will staff these offices? Where are you going to find these prosecutors and investigators "with no day-to-day connections to local police, state's attorneys or even the community itself?" Will they be assigned by elected officials? If so, which ones and how do you remove the immediate suspicion that there was bias in the selection process? Will they be elected by the people? That makes them politicians with their own motives to win the next election. No thank you. Will they even have any legal or law enforcement experience? Or will they just be someone willing to stick it to the man?
The answer to these questions, it seems to me, is that rather than creating an entirely new office solely devoted to investigating cases involving the police, which would seem to be rather wasteful given the number of cases that actually merit investigation in a given year, the responsibility for investigating these matters should be given the Attorney General's in each state. With a few notable exceptions, these officers are headed by someone who is elected statewide or appointed by the Governor, so they are answerable to a statewide electorate rather than just the voters of a local jurisdiction. Additionally, their offices are subject to oversight by the legislature and, in some cases, the state's Supreme Court so concerns about prosecutorial overreach could be addressed in these forums. Concerns about the cost of a new position can be largely dismissed since the offices of most Attorneys General are large enough to handle the occasional police investigation and the costs of expansion in hiring a few additional attorney or investigators would be minimal at best. In return for incurring these minimal costs, we would get the advantage of removing the questions about whether or not to prosecute an officer in a particular case from the prosecutors who have to work with those same police officers on a daily basis and thus might be biased against prosecution for fear of ruing their work relationship. It would also go a long way toward addressing the appearance of impropriety created by a police department being investigated by the same prosecutors that work with it on a regular basis, which has been one of the main criticisms of those who have been calling for greater public attention toward police abuse.
In the end, one of the biggest problems that has become apparent as the more stories about police misbehavior and excessive and inappropriate uses of force have become public is that there is a real sense of distrust about how criminal justice system handles these cases. To no small degree, of course, that is due to the racial issues involved, but a large part of the problem is the fact that there is a perception, justified by reality, that allegations of abuse and excessive force by police are not being investigated fully and fairly by prosecutors. Putting the duty to do those investigations in the hands of an authority with no potential loyalty or bias toward the police would go a long way toward addressing that concern.