States Rigging 2012 Elections?
States are racing to put obstacles in front of voters in the name of fraud prevention.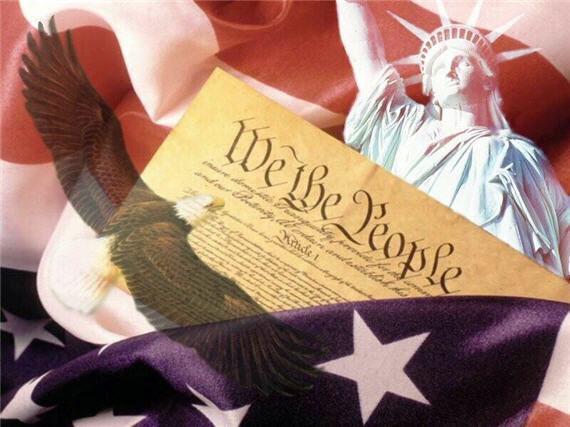 E.J. Dionne has written an incendiary column titled "How states are rigging the 2012 election."
An attack on the right to vote is underway across the country through laws designed to make it more difficult to cast a ballot. If this were happening in an emerging democracy, we'd condemn it as election-rigging. But it's happening here, so there's barely a whimper.

The laws are being passed in the name of preventing "voter fraud." But study after studyhas shown that fraud by voters is not a major problem — and is less of a problem than how hard many states make it for people to vote in the first place. Some of the new laws, notably those limiting the number of days for early voting, have little plausible connection to battling fraud.

These statutes are not neutral. Their greatest impact will be to reduce turnout among African Americans, Latinos and the young. It is no accident that these groups were key to Barack Obama's victory in 2008 — or that the laws in question are being enacted in states where Republicans control state governments.
That Republicans are passing laws that they have long favored is hardly shocking. It's true that there's little evidence of voter fraud, at least in the form of people voting twice or showing up claiming to be someone else in order to vote. But it's also true that there's real fear of these things and that there's wide support for making those theoretically easy things harder.
So, what, precisely, is happening?
The laws in question include requiring voter identification cards at the polls, limiting the time of early voting, ending same-day registration and making it difficult for groups to register new voters.

Sometimes the partisan motivation is so clear that if Stephen Colbert reported on what's transpiring, his audience would assume he was making it up. In Texas, for example, the law allows concealed handgun licenses as identification but not student IDs. And guess what? Nationwide exit polls show that John McCain carried households in which someone owned a gun by 25 percentage points but lost voters in households without a gun by 32 points.

Besides Texas, states that enacted voter ID laws this year include Kansas, Wisconsin, South Carolina and Tennessee. Indiana and Georgia already had such requirements. The Maine Legislature voted to end same-day voter registration. Florida seems determined to go back to the chaos of the 2000 election. It shortened the early voting period, effectively ended the ability of registered voters to correct their address at the polls and imposed onerous restrictions on organized voter-registration drives.
Student IDs are simply an indication of being in school; they don't signify residency. Indeed, university towns have long taken measures to make it difficult for students to vote, since the massive number of people who are only transient parts of the community can easily overwhelm the resident population at the polls.
Similarly, registration drives sponsored by organizations with a specific political agenda (as opposed to League of Women Voters-type civic groups) raise some red flags. They can yield massive numbers of spur-of-the-moment registrations, often under peer pressure, and are harder to vet that traditional in-person registration which require formal proof of address. But it's hard to get too excited about them in an era of mail-in registration, which eliminates those safeguards, anyway.
Registration requirements are more problematic. We're one of the few countries that make registering to vote and voting distinct processes. Having to take the time to get registered used to be an onerous barrier, although Motor Voter more-or-less eliminated the obstacles. And there's an argument to be made that registration lists ought be set in advance–thus some cut-off is needed; but digital information systems should really eliminate that as an objection.
Are these reforms are aimed at suppressing the black and youth votes? I'd have to see substantially more evidence. But they seem to be aimed at theoretical problems that those who study such things can't find in the wild.