Stupid 2024 Fantasies II
Hillary Clinton edition.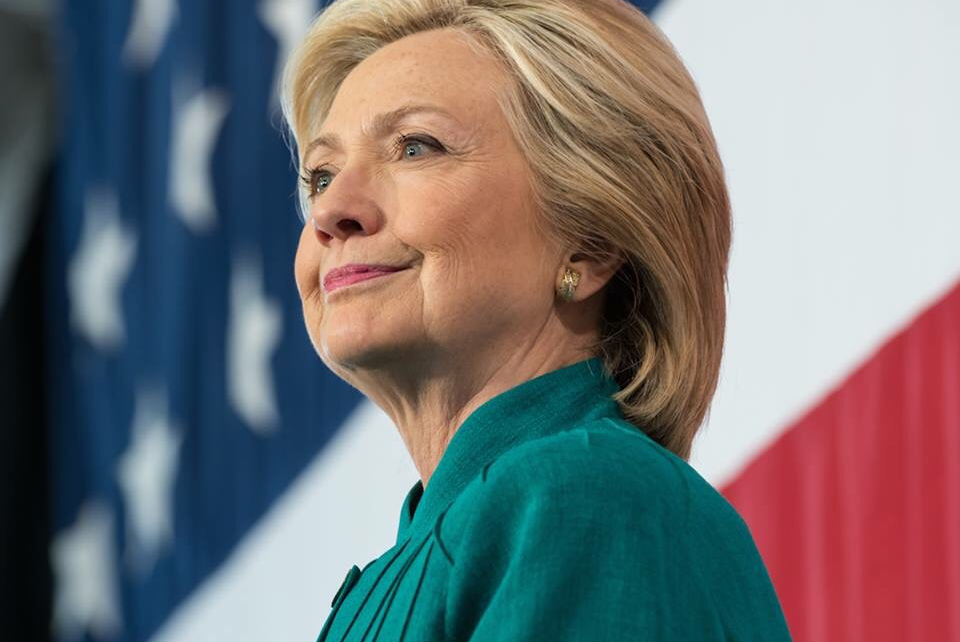 I had initially intended to combine this along with the last post but Tom Friedman's Biden-Cheney 2024 column was stupid enough to deserve its own post. And Douglas E. Schoen and Andrew Stein may well have surpassed him with their Wall Street Journal suggestion for "Hillary Clinton's 2024 Election Comeback."
A perfect storm in the Democratic Party is making a once-unfathomable scenario plausible: a political comeback for Hillary Clinton in 2024.

Several circumstances—President Biden's low approval rating, doubts over his capacity to run for re-election at 82, Vice President Kamala Harris's unpopularity, and the absence of another strong Democrat to lead the ticket in 2024—have created a leadership vacuum in the party, which Mrs. Clinton viably could fill.

She is already in an advantageous position to become the 2024 Democratic nominee. She is an experienced national figure who is younger than Mr. Biden and can offer a different approach from the disorganized and unpopular one the party is currently taking.

If Democrats lose control of Congress in 2022, Mrs. Clinton can use the party's loss as a basis to run for president again, enabling her to claim the title of "change candidate."
Ordinarily, the notion that the sitting President would be ousted by his own party for another candidate would be absurd. While George H.W. Bush, Jimmy Carter, and Gerald Ford all faced primary challenges, none came particularly close (and Ford was an accidental, not elected, President). The last President eligible to run for election and not do so was Lyndon Johnson in 1968 and his ratings were in the toilet, the country was much more divided than it is even today, and his health was in rapid decline.
Biden is somewhat unpopular right now, although no more so than several other Presidents who went on to be re-elected. But, as has been noted many times, he's far and away the oldest man to hold the office and there was always a background idea that he would be a one-termer.
But: Hillary Clinton? Granting that she won 2 million more votes than Trump in 2016, she's wildly polarizing. And it's been half a century since a party gave a losing candidate another shot at it. (Although, in fairness, the GOP seems poised to do so in 2024.)
In a recent MSNBC interview, Mrs. Clinton called on Democrats to engage in "careful thinking about what wins elections, and not just in deep-blue districts where a Democrat and a liberal Democrat, or so-called progressive Democrat, is going to win." She also noted that party's House majority "comes from people who win in much more difficult districts."

Mrs. Clinton also took a veiled jab at the Biden administration and congressional Democrats in an effort to create distance: "It means nothing if we don't have a Congress that will get things done, and we don't have a White House that we can count on to be sane and sober and stable and productive."
I agree with all of that in principle but the fact of the matter is that Biden won 2020 by a much bigger margin than Clinton did in 2016 and, well, he won-won. He might know a little something about politics. And, while I have not agreed with all of Biden's policies, it's hard to argue that he isn't "sane, sober, and stable." Whether he's been "productive" is in the eye of the beholder but, all in all, things are better than they were just under a year ago when he took office.
Even Bill Clinton recently set the stage for his wife's potential 2024 candidacy, referring to her in an interview with People magazine as "the most qualified person to run for office in my lifetime, including me," adding that not electing her in 2016 was "one of the most profound mistakes we ever made."
"Qualified" is, of course, an incredibly subjective concept but I'd argue that Joe Biden, George H.W. Bush, and Richard Nixon were all significantly more qualified than Hillary Clinton. But, yeah, it would have been far better had she won the election than Trump.
The Democrats' domestic agenda is in disarray given the failure of Mr. Biden's Build Back Better plan in Congress. Senate Democrats' latest desperate push to repeal the legislative filibuster to pass their secondary legislative priority, voting-rights reform, will likely weaken their agenda further.

Mr. Biden's overall approval rating is low (40%), as is his rating on issues including the economy and jobs (38%) and taxes and government spending (33%), according to a recent Economist/YouGov poll. Nearly two-thirds of independent voters disapprove of the president.

Barring a major course correction, we can anticipate that some Democrats will lose important House and Senate races in 2022—in part for the reasons Mrs. Clinton identified—giving Republicans control of both chambers of Congress.

Polls generally show the GOP with a solid lead of at least 2 or 3 points in the 2022 generic congressional vote—a margin that likely would be enough to take back the House, given the narrow Democratic majority and the anticipated outcomes of redistricting in several states that could affect key races.

Given the likelihood that Democrats will lose control of Congress in 2022, we can anticipate that Mrs. Clinton will begin shortly after the midterms to position herself as an experienced candidate capable of leading Democrats on a new and more successful path.
So, this is just hackery coming from experienced pols who should know better.
A 40% approval rating at the one-year mark isn't particularly unusual. It's true that most recent Presidents had slightly higher ones and that only Trump was significantly lower. But the circumstances—a global pandemic and a former President and his party and infotainment apparatus challenging the legitimacy of the election—are rather extraordinary.
Does anyone believe Clinton would be more successful than Biden at convincing Joe Manchin and Kyrsten Sinema to get on board?
And the likelihood that Democrats would lose the Congress was always high. Absent something like the 9/11 attacks, it's just what happens.
Mrs. Clinton can spend the time between now and midterms doing what the Clinton administration did after the Democrats' blowout defeat in the 1994 midterms: crafting a moderate agenda on both domestic and foreign policy.
I would argue that Biden's foreign policy agenda is moderate; indeed, more moderate than Clinton, a notorious hawk, would likely have. I do think Build Back Better is aggressive and trying to appease to many parts of the coalition. But why would we expect Clinton to be more successful at managing the coalition than Biden?
If Democrats want a fighting chance at winning the presidency in 2024, Mrs. Clinton is likely their best option.
Clinton got just under 66 million votes in 2016 and lost the Electoral Vote. Biden got over 81 million in 2020 and won the Electoral Vote. It makes no sense at all to suggest that she's somehow more attractive a candidate than he is.
Barring tragedy, Biden will almost certainly be the 2024 nominee. I fully expect him to win again, since re-electing Presdients has long been the default position in American politics. It's even more likely if, as seems likely, the Republicans run Trump a third time.
In the off chance Biden decides not to run, though, I would bet next to anything that the party will nominate someone other than Hillary Clinton.