Supreme Court Considers Whether There Is A Right To Access Twitter And Facebook
The Supreme Court will now consider a case regarding whether or not a state can bar a former felon from accessing social media sites.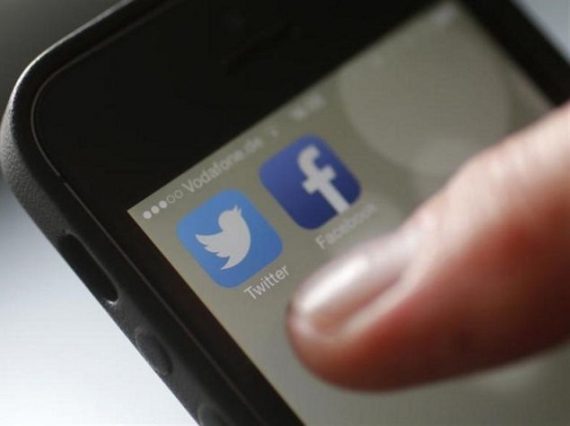 Yesterday, the Supreme Court considered a challenge to a North Carolina sex offender case that barred a man on the sex offender registry from accessing social network sites such as Facebook and Twitter:
A Supreme Court argument on Monday about whether North Carolina may bar registered sex offenders from using Facebook, Twitter and similar services turned into a discussion of how thoroughly social media have transformed American civic discourse.

The justices' remarks, which indicated easy familiarity with the major social media services, suggested that they would strike down the North Carolina law under the First Amendment.

Justice Elena Kagan said that President Trump, every governor and every member of Congress has a Twitter account.

"So this has become a crucially important channel of political communication," she said. "And a person couldn't go onto those sites and find out what these members of our government are thinking or saying or doing."

The North Carolina law makes it a crime for registered sex offenders to use many commercial websites that allow the exchange of information and do not limit their membership to adults.

Justice Anthony M. Kennedy said that social media sites had become, and in some ways had surpassed, the public square as a place for discussion and debate.

"The sites that Justice Kagan has described and their utility and the extent of their coverage are greater than the communication you could have ever had, even in the paradigm of public square," Justice Kennedy said.

The North Carolina law has economic consequences, too, Justice Sonia Sotomayor said.

"Take something like LinkedIn, which many, many people in our society today are looking for jobs there, but high school students are permitted to look for jobs and to post their personal data on that site," she said.

Justice Kennedy mused that any number of free-speech doctrines doomed the law.

"Elizabeth Barrett Browning," he said, before quoting the poet: "Let me count the ways."

Justice Stephen G. Breyer told Robert C. Montgomery, a lawyer for the state, that it could have drafted a much narrower law to protect children from sexual predators. Justice Breyer sketched out his analysis.

"The state has a reason?" he asked. "Yeah, it does. Does it limit free speech? Dramatically. Are there other, less restrictive ways of doing it? We're not sure, but we think probably, as you've mentioned some. O.K. End of case, right?"

The law was challenged by Lester Packingham, who had pleaded guilty in 2002 to taking indecent liberties with a minor when he was a 21-year-old college student. He received a suspended sentence and two years' probation and was made to register as a sex offender.

Mr. Packingham came to the attention of the authorities in 2010, when he wrote on Facebook about having a traffic ticket dismissed. "God is good," he wrote.

A North Carolina appeals court ruled that the law "arbitrarily burdens all registered sex offenders by preventing a wide range of communication and expressive activity unrelated to achieving its purported goal" of protecting minors.

In a 4-to-2 ruling, the North Carolina Supreme Court reversed the appeals court's decision, saying that Mr. Packingham's Facebook post was not entitled to heightened First Amendment protection because it was conduct rather than speech.

(…)

Four justices asked whether The New York Times's website would in fact be covered by the law, and the argument concluded without a clear answer.

"Even if The New York Times is not included," Justice Ginsburg said, "the point is that these people are being cut off from a very large part of the marketplace of ideas. And the First Amendment includes not only the right to speak, but the right to receive information."

Justice Kagan agreed. "Whether it's political community, whether it's religious community — I mean, these sites have become embedded in our culture as ways to communicate and ways to exercise our constitutional rights," she said.

Justice Kagan added that the law had curious features. "Some of what's exempted by the law seems, I have to say, some of the most dangerous stuff," she said, mentioning exceptions for "any website that provides only a chat room or only photo sharing."

Mr. Montgomery said the state had tried to write the law narrowly and to address the danger of lurking predators quietly harvesting personal information about minors. But Justice Kagan said the distinctions it drew made no sense.

"So you mean that there's a constitutional right to use Snapchat, but not to use Twitter?" she asked.

Justice Breyer asked Mr. Montgomery for any First Amendment precedent that allowed such a broad suppression of speech. The lawyer cited a 1992 decision, Burson v. Freeman, in which the Supreme Court upheld a 100-foot buffer zone around polling places.

Justice Kennedy was not impressed. "I think that does not help you at all," he said, as the buffer zone was limited in size and applied to everyone. "You could have all the political speech in the world" outside the zone, he added.

Justice Kagan said a restriction on using social media was quite different. "How many people under 30 do you think don't use these sites to get all their information?" she asked. "Under 35? I mean, increasingly, this is the way people get all information."

Justice Samuel A. Alito Jr. did not seem ready to concede that. But, he said, "I know there are people who think that life is not possible without Twitter and Facebook."
Amy Howe at SCOTUSBlog provides analysis, and does a little informal vote-counting:
[T]he tide seemed to turn when Robert Montgomery, the senior deputy attorney general representing North Carolina, took the lectern. Montgomery pushed back against the depiction of social media sites by Kagan and Ginsburg (among others) as a "crucial channel" of communication. He emphasized that sex offenders subject to the law would have other alternatives, such as podcasts, blogs and The New York Times. That seemed to convince Alito, who would later express doubt about whether there were no other alternatives: He told Goldberg dryly that "I know there are people who think life was not possible without Twitter and Facebook."

Other justices, however, were more skeptical about the state's arguments. Justice Sonia Sotomayor questioned the premise that the law is necessary to prevent sexual abuse of minors. She told Montgomery that he was building "layer upon layer of speculation" or statistical inferences. The law doesn't apply only to people who used the Internet to commit a sexual offense, she stressed, but instead applies to everyone. Where is the basis, she queried, for the inference that a sex offender like Packingham would use the Internet to commit another crime? These restrictions are particularly problematic, she continued, when would-be criminals can use the Internet for "almost anything," including finding a bank to rob.

Breyer joined the fray, telling Montgomery that legal texts are filled with cases upholding the right to say dangerous things. Here, he asked dubiously, when faced with a scenario in which people might say something dangerous, the state's remedy is to cut off the speech altogether? It seems to be well-settled law, he concluded, that the state can't do so unless there is a "clear and present danger."

And perhaps most critically for the state, Justice Anthony Kennedy was unconvinced by the state's efforts to rely on a 1992 case in which the justices upheld a Tennessee law that imposed a ban on soliciting votes or distributing campaign materials within 100 feet of a polling place. The court in that case ruled that the ban served the state's interest in protecting its citizens' right to vote freely, but Kennedy today dismissed the Tennessee ban as "not analogous" to North Carolina's. If that is the best you have, he seemed to be saying to Montgomery, "I think you lose."

If Kennedy is indeed on board, then Packingham seems to have five votes in favor of striking down the North Carolina law. A decision in the case is expected by summer; if Packingham does prevail, he can read about the ruling not only on the SCOTUSblog website, but also on our Facebook and Twitter feeds.
All of the usual caveats about trying to count votes based on oral argument continue to stand, of course, but one does have to agree with Howe's analysis that the Justices reaction to the sweeping nature of the ban imposed upon Packingham does appear to be on the ropes based on oral argument. In the past, of course, it hasn't been uncommon for some sex offenders to be barred from using a computer or the Internet at all, and it's unclear based on the direction argument went here whether the current Court would uphold such a far-reaching ban. In this case, however, the ban doesn't cover the entire Internet but places what amount to a content-based restriction on speech, exactly the type of restriction that the current Court has been reluctant to uphold in the past. More importantly, from the case's record there appears to be no discernable reason behind the restriction other than the "he's a sex offender" excuse. There's no record, for example, that he used social networking sites to facilitate the crimes he was convicted of, nor is there any evidence that he attempted to contact minors over any of these services. As a result, there seems to be a fairly good argument that the bar on social media use is especially overly broad, especially since it apparently doesn't preclude him from using similar sites such as Instagram and Snapchat, but only limits his ability to use where he can post opinions and links to items of interest such as Facebook and Twitter and, for some reason, from also using LinkedIn, which is arguably an important path for people seeking employment. For that reason, it does look as though the state is looking to cut off speech altogether under the excuse that a defendant is on the sex offender registry, and that would be impermissible.
One question this does raise, of course, is the question of just how reasonable other restrictions placed on felons who have served their time in general, and sex offenders in particular, actually are. If it would violate the Constitution to restrict someone from accessing two sites on the Internet, then how does that bode for sentences that prevent someone from accessing the Internet at all? How would it impact the laws in states that place a lifetime ban, even after parole or probation are successfully completed, on felon voting rights? If the Constitution bars a state from preventing someone from accessing two websites then assuredly it would have to reach an even higher barrier to prevent them from accessing the Internet at all. Similarly, and as at least two Justices noted during oral argument, what does this imply for the right to vote? Those issues would have to be left to future cases, of course, but they are interesting and important questions that a future Court will likely be faced with answering at some point.
In any case, a decision in this case is expected by June. In the meantime, you can read the pleadings in this case at SCOTUSblog and read the transcript below:
Packingham v. North Carolina by Doug Mataconis on Scribd