Supreme Court To Decide Meaning Of "One Person, One Vote"
The Supreme Court accepted a case that will require the Justices to decide just what it meant when it established the "one person, one vote" rule for drawing legislative districts.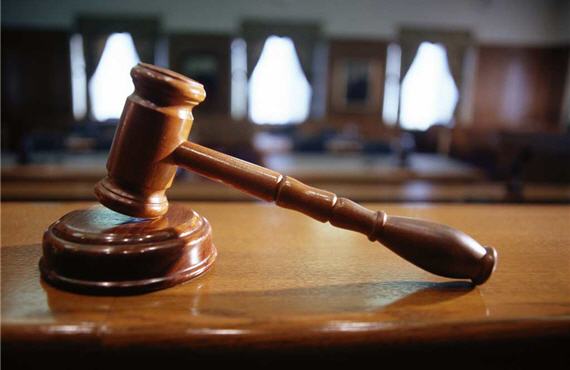 The Supreme Court didn't hand down decisions in any of its blockbuster cases today, meaning that it will be a very eventful June at the nation's highest court, but they did accept a case for review that could have interesting implications for elections and the political system going forward:
WASHINGTON — The Supreme Court on Tuesday agreed to hear a case that will answer a long-contested question about a bedrock principle of the American political system: the meaning of "one person one vote."

The court has never resolved whether that means that voting districts should have the same number of people, or the same number of eligible voters. The difference matters in places with large numbers of people who cannot vote legally, including immigrants who are here legally but are not citizens; unauthorized immigrants; children; and prisoners.

The new case, Evenwel v. Abbott, No. 14-940, is a challenge to voting districts for the Texas Senate brought by two voters, Sue Evenwel and Edward Pfenninger. They are represented by the Project on Fair Representation, the small conservative advocacy group that has mounted earlier challenges to affirmative action and to a central part of the Voting Rights Act.

"There are voters or potential voters in Texas whose Senate votes are worth approximately one and one-half times that of appellants," the challengers' brief said.

In a statement issued after the Supreme Court accepted their case, Ms. Evenwel and Mr. Pfenninger said they "hoped that the outcome of our lawsuit will compel Texas to equalize the number of eligible voters in each district."

A 1964 Supreme Court decision, Reynolds v. Sims, ruled that voting districts must contain very close to the same number of people. But the court did not say which people count.

Almost all state and local governments draw districts based on total population. If people who were ineligible to vote were evenly distributed, the difference between counting all people or counting only eligible voters would not matter. But demographic patterns vary widely.

If the challengers succeed, the practical consequences would be enormous,Joseph R. Fishkin, a law professor at the University of Texas at Austin wrote in 2012 in The Yale Law Journal.

It would, he said, "shift power markedly at every level, away from cities and neighborhoods with many immigrants and many children and toward the older, whiter, more exclusively native-born areas in which a higher proportion of the total population consists of eligible voters."

Federal appeals courts have uniformly ruled that counting everyone is permissible, and one court has indicated that it is required.

In the process, though, several judges have acknowledged that the Supreme Court's decisions provide support for both approaches. The federal appeals court in New Orleans said the issue "presents a close question," partly because the Supreme Court had been "somewhat evasive in regard to which population must be equalized."

Judge Alex Kozinski, in a partial dissent from a decision of the federal appeals court in San Francisco, said there were respectable arguments on both sides.

On one theory, he said, counting everyone ensures "representational equality," with elected officials tending to the interests of the same number of people, whether they are voters or not.

On the other hand, he said, counting only eligible voters vindicates the principle that voters "hold the ultimate political power in our democracy." He concluded that the Supreme Court's decisions generally supported the second view.

Even if counting only adult citizens is the correct approach, there are practical obstacles. "A constitutional rule requiring equal numbers of citizens would necessitate a different kind of census than the one currently conducted," Nathaniel Persily, a law professor at Stanford, wrote in 2011 in the Cardozo Law Review.

For now, he said, "the only relevant data available from the census gives ballpark figures, at best, and misleading and confusing estimates at worst."
Lyle Denniston goes into more detail about what the Court will be asked to do here:
The usual choice considered by legislatures is to make districts more or less equal by dividing up shares of the state's total population, or, as an alternative, to draw lines based upon some measure of the voting members of the population — such as the numbers actually registered to vote.

Two Texas voters, who wound up in state senate districts where they say their votes will count less than the votes in another district even though each of those districts has about the same total number of people, argued that this contradicts the "one-person, one-vote" guarantee of voter equality.  Their votes would have counted equally, they contended, if the legislature instead had used voting-age population as the measure.

The voters, Sue Evenwel, who lives in Titus County in Senate District 1, and Edward Pfenninger, who lives in Montgomery County in District 4, said their votes were diluted because of the disparity between the two measures as applied to those districts, where more of the people vote proportionally.  Both districts are rural.  Other, more urban districts have proportionally fewer registered voters, so the redistricting plan based on actual population is said to give those who do vote more weight — that is, fewer of them can control the outcome.

"A statewide districting plan that distributes voters or potential voters in a grossly uneven way," the two voters told the Court, "is patently unconstitutional under Reynolds v. Sims and its progeny."

The voters do not argue that legislatures should be forbidden ever to use total population as the districting measure, but only when it results in the kind of disparity, compared to a plan based on voters' numbers, that resulted in Texas.

At the theoretical core of this dispute is the theory of representation that a legislature should follow.  Texas, supported by the lower court in the new cases, argued that this is a question of how to define democracy, a question that it said should be left to the people's elected representatives, and not decided by the courts.   The state also contended that the Supreme Court had said explicitly in a 1966 decision (Burns v. Richardson) that the choice of population measure was a matter for legislatures.
And Election Law Blog's Rick Hasen, meanwhile, that the Court granting review here isn't entirely surprising:
The Supreme Court's decision today to decide what "one person, one vote" actually means is not all that surprising, at least to many of us.  In all the years since the Court recognized that election districts must have equal populations, the Court never squarely resolved what the baseline ought to be for determining "equality" — must districts have equal numbers of residents or equal numbers of eligible voters (which would exclude the young, non-citizens, felons unable to vote)?  In 1966, in the earliest days of the reapportionment revolution, the Court did hold that states could choose between equalizing population or eligible voters (Burns v. Richardson, 384 U.S. 73 (1966)).  But a lot has happened in the maturation of the law in the ensuing 50 years; in general, the Court has placed greater emphasis on the use of more concrete, precise standards.

Moreover, there is something odd about such a basic constitutional standard under the Equal Protection Clause as the principle of political equality that's reflected in the "one person, one vote" standard being so ill-defined that states are free to choose whether it's persons or voters that matter for purposes of equality.  Few constitutional standards work that way.  In practice, most states have used residents, not voters, for the baseline, but the doctrine leaves open the possibility that states could use other baselines.  And as long as the baseline remains constitutionally undefined, states can manipulate the districting system by choosing one baseline over another in order to achieve various partisan or political ends.  The difference can be significant, especially in areas of the country — such as Texas, where this case comes from — with large numbers of non-citizen residents.
As Hasen goes on to note, perhaps the best thing that could result from this case is that the Court sets down some kind of clear standard of what "one person, one vote" means when it comes to drawing up legislative districts. What standard it chooses, though, could have a significant impact on politics both at the state and the federal level for years to come. A standard that is based on something as broad as total population, for example, would mean that areas with high numbers of people who aren't eligible to vote for one reason or another would end up with political power disproportionate to their population. This is how things presently work in Texas with Senate districts, and it is the reason for the case that is now before the Court. Conversely, a standard that stated that seats should be apportioned based on the total number of citizens, or the total number of eligible voters, would tend to balance out that political power and potentially give voters in rural districts slightly more political power in some situations. Even in a solidly red state like Texas, this could have a significant impact on the political system.  In any case, Hasan has a point when he argues that there is at least some value in the fact that the Court seems to finally be ready to establish a standard to a rule that it left essentially open ended when the "open person, one vote" default rule for drawing political boundaries was first established.
In any case, whatever the Court decides here is likely to have widespread implications not just inside Texas, but well beyond there. Ultimately, it is likely to spark a whole new round of litigation over Congressional redistricting after the 2020 Census, which may be one reason why the Court would be likely to establish a clear rule in its decision rather than a standard that would just be open to further litigation. Legislators will need to begin drawing new district boundaries as soon as the Census results are available, and Judges who will be asked to review those districts in the inevitable lawsuits are going to need a clear guideline. Otherwise, the Court will just be dealing with this all over again.