Sweden, Sweden, Sweden!
The data on Sweden and Covid-19 don't fit the media narrative.

This is a persistent right-wing media narrative that Sweden proves that past lockdowns didn't work and that really, we need to just go one with life in the face of the pandemic. While I am by no means going to try and exhaustively research this topic, I will note that a lot of readily available data undercuts this notion.
(I would note that James Joyner wrote about this back in May and June, as I did in June as well).
Let's start with a comparison to their Scandinavian neighbors (all data from Our World in Data).
First, cumulative cases per million people: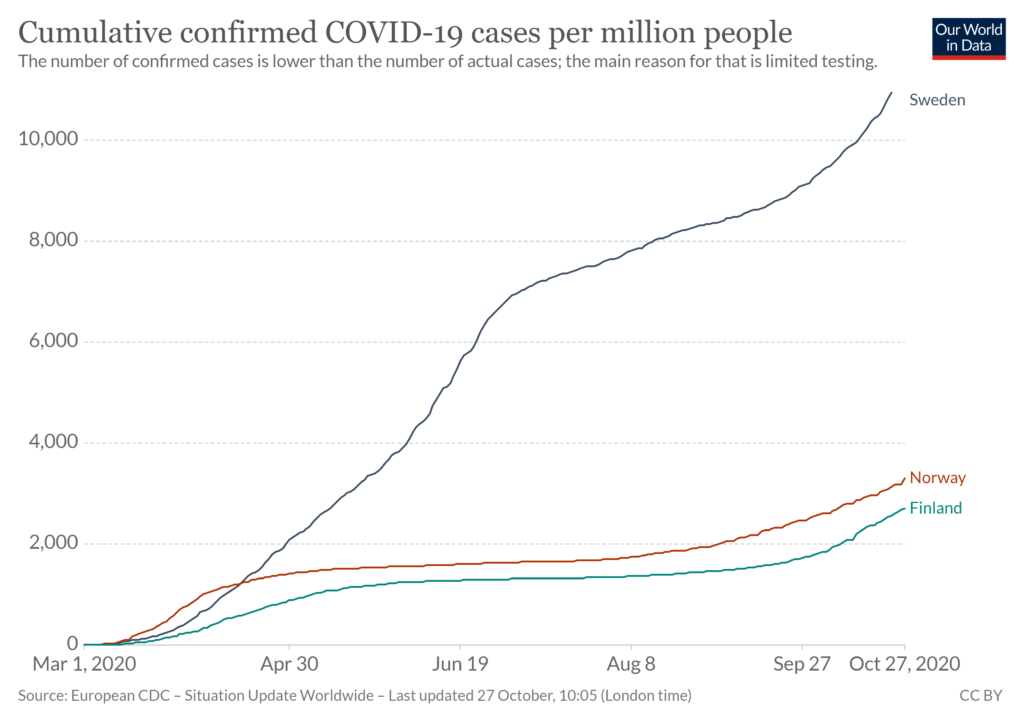 Or, how about cumulative confirmed deaths per million?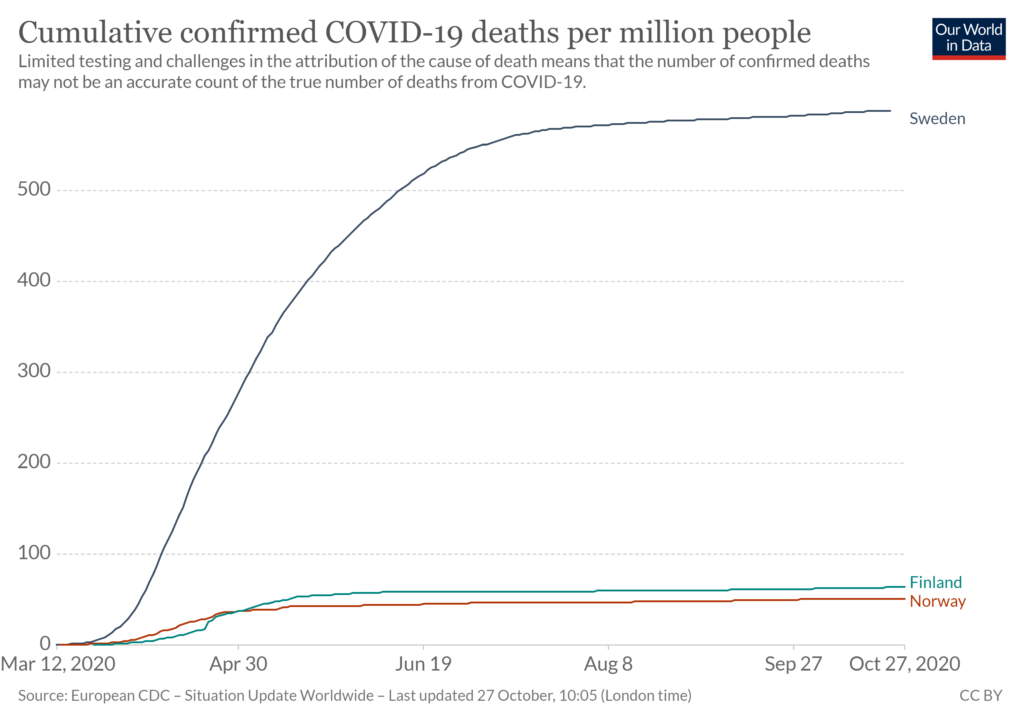 One of these thing is not like the others.
Another way of looking at it would be over time, and we can see here what happened to the trends in Finland and Norway after lockdowns (late March/April):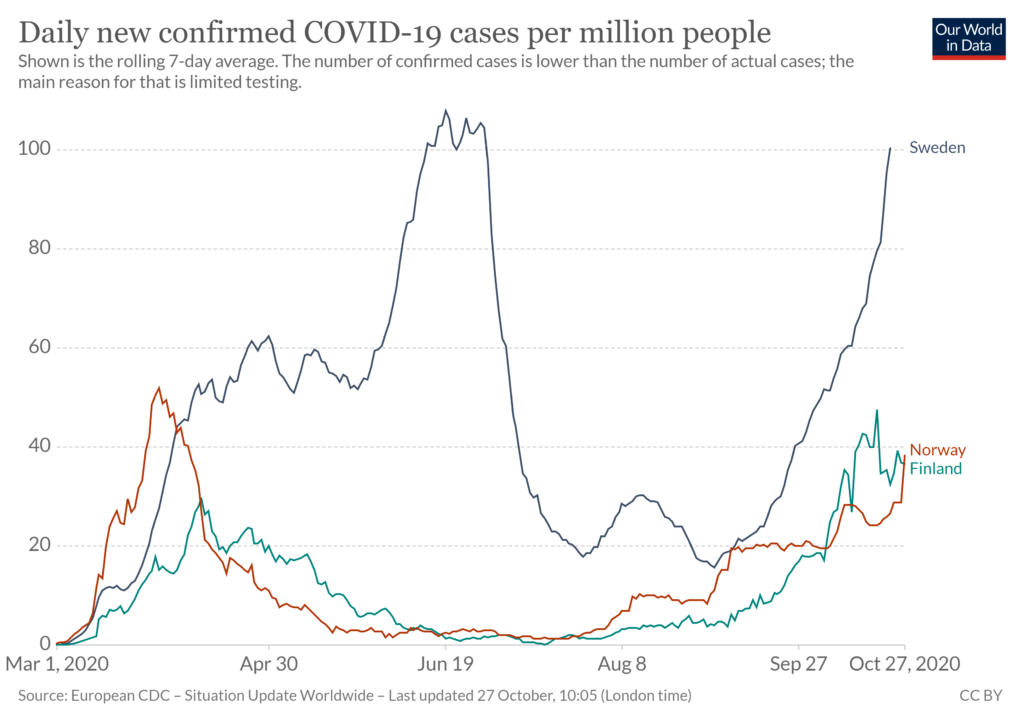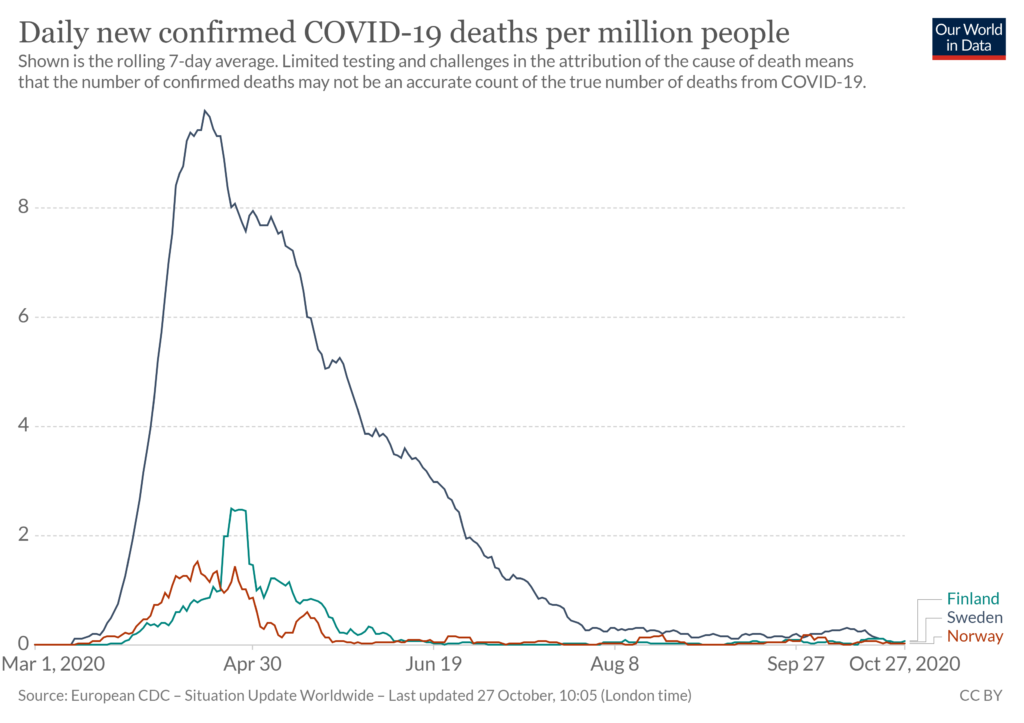 Also, not shutting down did not avert economic difficulties for the country, as the Business Insider reported back in August: Sweden's GDP slumped 8.6% in Q2, more sharply than its neighbors despite its no-lockdown policy.
Sweden's GDP fell more than its Nordic neighbours in the second quarter of 2020, dealing another blow to its lockdown-free coronavirus strategy.

Sweden's official statistics agency said that Sweden's GDP fell by 8.6% in Q2.

In comparison, Finland's statistics body said that its Q2 GDP was down 3.2%, and Denmark's said GDP there was down 7.4%.
Going beyond immediate neighbors and comparing the whole EU, Sweden does worse than almost everyone else in regards to deaths (and note Italy in particular was hit early and did not initially lockdown):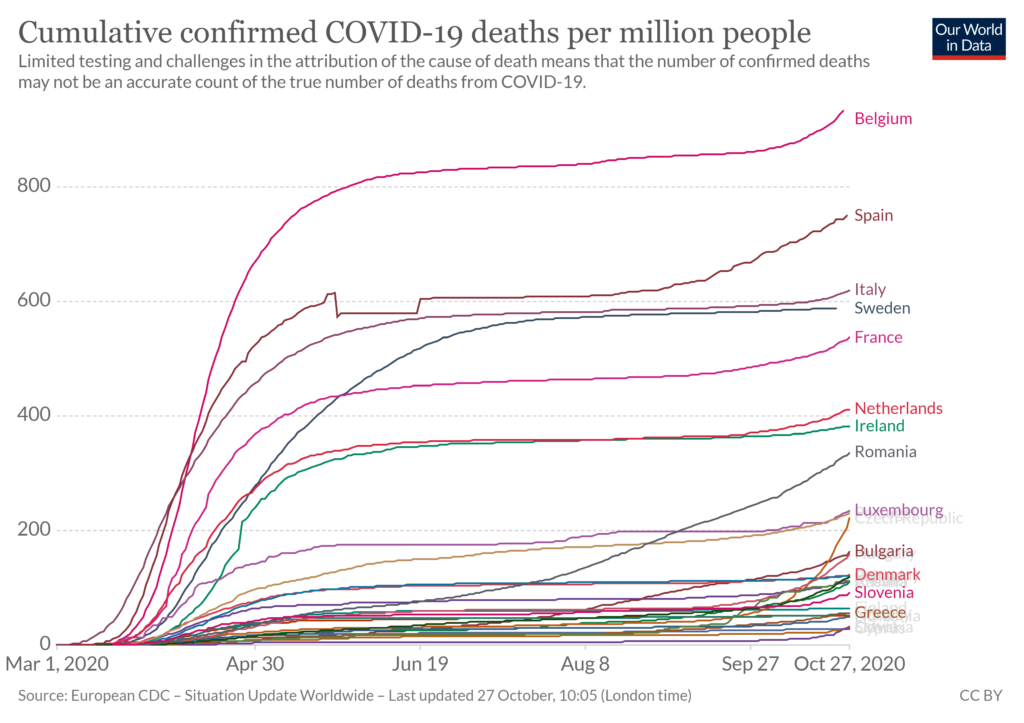 It is a bit more middle-of-the-road in confirmed cases: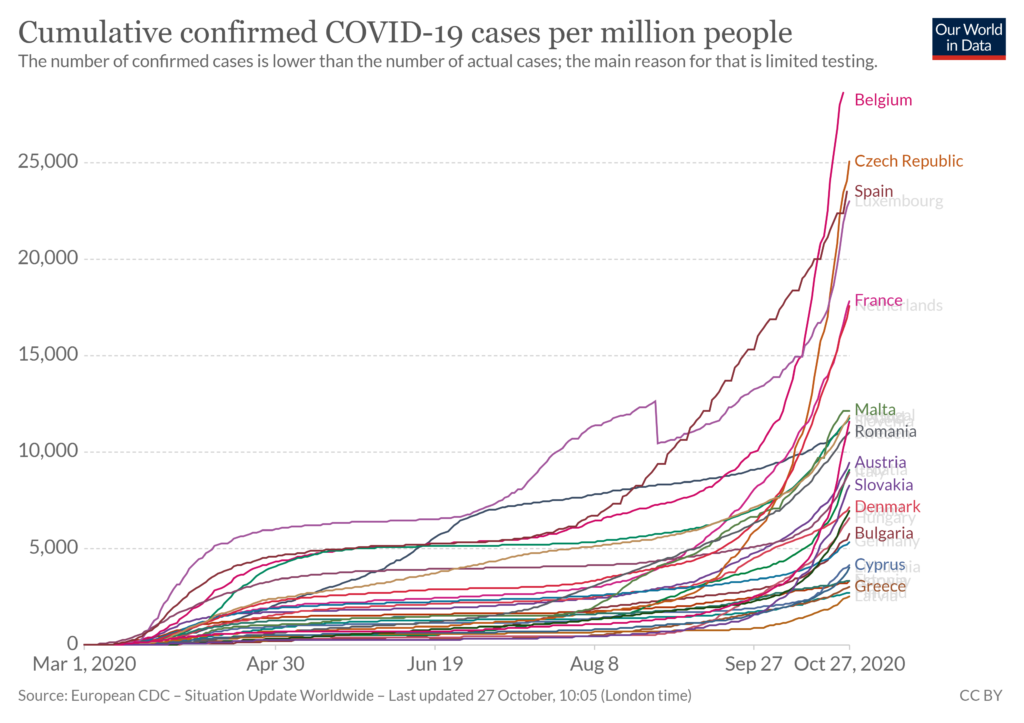 I am not saying that these charts and other bits of evidence proves conclusively that Sweden's approach was inferior to other countries (but it sure does suggest that it was) . At a minimun, however, they really do significantly undercut the simplistic argument that continues to circulate in right-wing circles in the US that Sweden proves that we can just throw the door open to everything and pretend that we do not need to engage in mitigation.
The sub-regional comparisons to the other two Scandinavian countries are especially interesting as they control, to a degree, for things like serious cultural deviations. In that comparison, Sweden did worse both in terms of public health and in terms of the economy. That suggests that there is a heck of a lot more to the story than just a simplistic assertion about opening v. closing.
Let me also note that the choice is not, any never has been 100% open v. 100% closed. That is, quite simply, a lie that no one should fall for.
Regardless, the data are clear: Sweden did not do better than countries that had lockdowns, nor did they do the same. On balance, they did worse, at times much worse.
And, to be clear: this is not the final word on this subject as a lot of research will need to be done to fully assess the impacts of various global policy responses to this pandemic.