Ted Cruz: Has No Regrets Over Shutdown, Continues To Say It Was All The Democrats Fault
Ted Cruz continues to act as if he hasn't learned his lessons from the shutdown debacle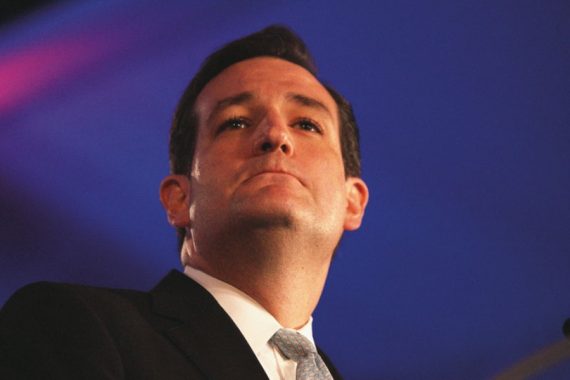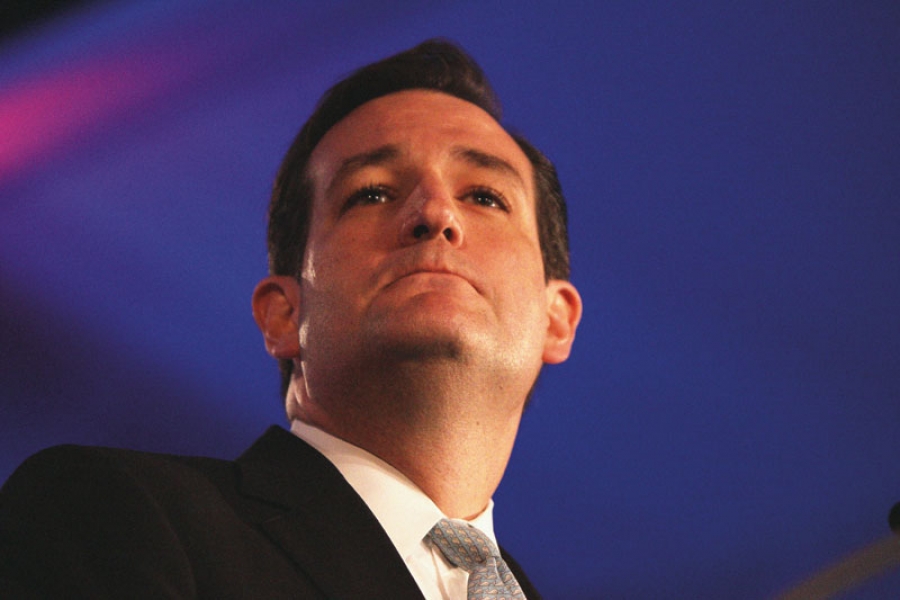 Senator Ted Cruz, along with Senator Mike Lee and a hodge podge of Tea Party related groups such as FreedomWorks and Senate Conservatives Fund, spent the summer of 2013 travelling the country rallying Tea Party groups for the idea that the GOP  should refuse to pass a Fiscal Year 2014 Budget, or agree to keep the government funded past September 30th, unless the Affordable Care Act was defunded. It was an idea that seemed as if it could not possibly succeed from the very beginning. Indeed, that's exactly what fiscally conservative stalwarts like Tom Coburn, along with Senate Minority Leader Mitch McConnell and House Speaker John Boehner, said could not said exactly that right up until the Sept. 30th budget deadline. Despite those warnings, Cruz and his allies continued to push their "defund" strategy, and the leadership in the House found itself backed into a corner by members of its own party. So, despite everyone knowing that it couldn't work, the House insisted on sending to the Senate a Continuing Resolution that attempted to defund, and later to delay the implementation of, the President's primary legislative achievement of his first term.
After September 30th, of course, things went about as you'd expect. The government shutdown, the GOP controlled House continued to send legislation it knew could never pass to the Senate, and the polls began to show that it was Republicans who were getting most of the blame for the shutdown. Finally, after 16 days, and as the shutdown started to bump up against the need to raise the debt ceiling, House and Senate Leadership managed to hammer out a deal that was quickly approved by both Chambers and signed into law by the President. The political damage, though, was done. Polling showed that the GOP suffered significant damage during the 16 day shutdown. Were it not for the fact that the President and Democrats have suffered similar damage thanks to the disastrous Obamacare roll out, that damage would likely still be ongoing.
Despite all of what happened, though, and what we've learned since then, the man behind it all has no regrets, and claims that it's really the Democrats who were at fault:
In an exclusive interview with ABC's Jonathan Karl for "This Week," firebrand conservative Sen. Ted Cruz, R – Tx., expressed no regrets over his role in this fall's government shutdown, placing the blame for the 16-day closure squarely on the shoulders of Democratic leaders.

"I think it was absolutely a mistake for President Obama and Harry Reid to force a government shutdown," the freshman senator said when asked if pushing the strategy linking funding the government to the funding of Obamacare was a mistake,

When reminded by Karl that even Republican House Speaker John Boehner took conservative groups to task for pushing a faulty strategy, Cruz said "I can't help what other people say."

Cruz did find a receptive audience for his shutdown strategy among House conservatives, whom he secretly strategized with during the shutdown at the Capitol Hill Mexican restaurant Tortilla Coast. He joined Karl there to discuss his first year in Congress after being named a 2013 "This Week" game changer.

"The conservatives who met here at Tortilla Coast, who met repeatedly and continue to have conversations, what we're trying to do is listen to the American people, listen to those over two million people who were saying, this thing ain't working," Cruz told ABC News.

Cruz has been the recipient of ire from both Democrats and Republicans — he was famously called a "wacko bird" by Sen. John McCain of Arizona — during his first year, but he insisted that his focus was not on being liked in Washington.

"What I want to do is to serve 26 million Texans, I want to do my job. That's really my focus," Cruz said. "Nobody should be surprised, if you're trying to change Washington that the Washington establishment pushes back."
I suppose it's no surprise that Cruz is sticking to the spin he was creating back over the summer, in September, and over the 16 days of the government shutdown. It's what his constituency, both in Texas and nationally, wants to hear and indeed probably actually believes. Unfortunately for them, it is entirely at odds with the facts and indeed somewhat delusional in the manner in which it ignores political reality. As I noted in the run up to the shutdown, it was simply nonsensical to believe that a Democratically controlled Senate would ever pass, or that President Obama would ever agree to, a budget that defunded or delayed the PPACA. It wasn't going to happen then and, despite the problems that have arisen connection with the roll out , it isn't going to happen now. Additionally, given the polling showing that the GOP was taking a bigger political hit from shutdown, Democrats had absolutely no incentive to negotiate with the GOP over a Continuing Resolution over the debt ceiling. People like Coburn knew this, Boehner knew it, McConnel knew it. Indeed, anyone with even the remotest understand of how Washington works knew it.  Had the GOP played their cards right, they could have possibly gotten a better budget deal than what ended up passing earlier this month had they not engaged in an entire month of Tea Party nonsense. As it was, they're lucky they walked away with what they got. The fact that some people either refuse to recognize this, or simply don't want to, is an excellent example of how ideology not linked with pragmatism can blind people to simple political reality.
To be honest, I tend to think Cruz recognizes this political reality. He is, after all, not an unintelligent person regardless of what one might think about his political strategy. That leaves only the possibility that, like some of the other leading Tea Party groups, he's knowingly leading these people around with rhetoric they can rally around rather than telling them the truth about what it's going to take to achieve anything in Washington. First, there's the simple fact stated on the House Floor by Congressman Paul Ryan that "in divided government you don't get everything you want," meaning that compromise of some kind is necessary as long as other parts of the government are controlled by the opposition party, or even just by people who disagree with you. Second, the only way the GOP is ever going to defund, delay, or repeal the Affordable Care Act is if it wins enough elections to force the change through. That won't be easy, and it may never happen, but it's how things wok in our system and either you accept that or you admit that you are going to fail in whatever you want to do. Finally, it's significant that Cruz made no effort to block the Ryan/Murphy Budget Deal, and does not seem inclined to make any effort to tie Obamacare to either the anticipated January votes on the various Appropriations bills to fund the government or the anticipated February votes on raising the debt ceiling seems to make it apparent that his current rhetoric is more about pleasing the Tea Party wing of the GOP and pursuing his own future agenda than anything else. Some, of course, would call that deliberate deception but I'll leave to it the reader to make that determination for themselves.