Temper Tantrums Abound As Shutdown Continues
As the government shutdown continues, Washington is coming to resemble a fight between toddlers. Except the toddlers have the excuse of not knowing any better.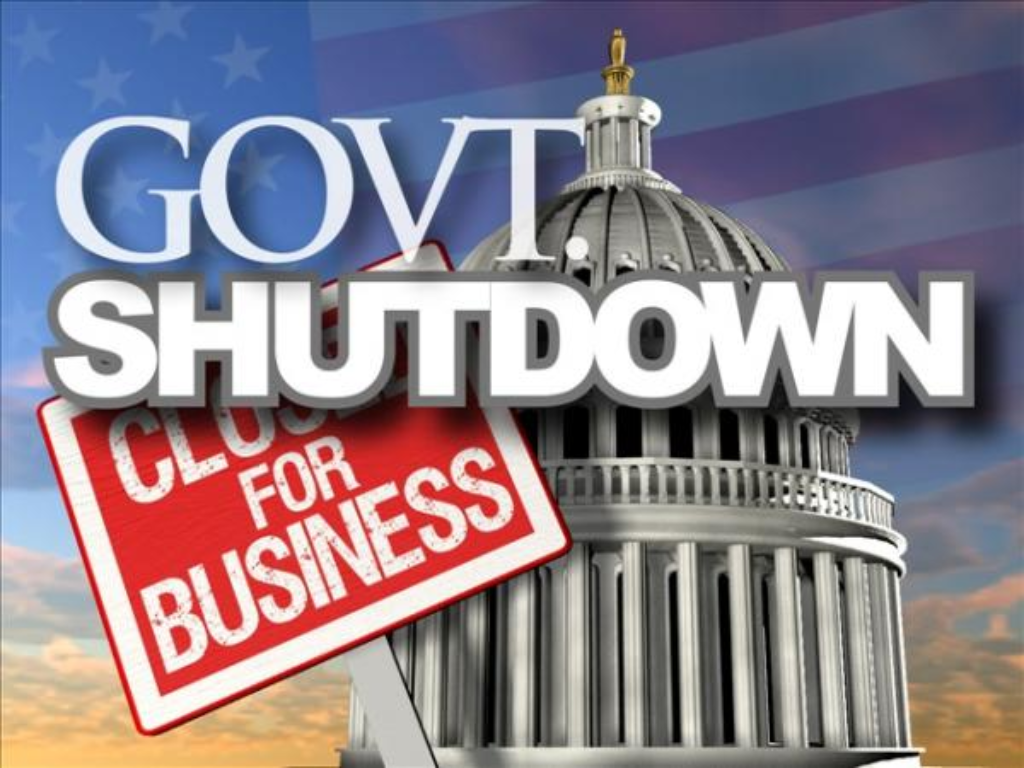 With the shutdown entering its twenty-eighth day, and no prospect of any action being taken over the upcoming three-day weekend, New York Times reporter Mark Landler notes that Washington is beginning to resemble of a toddler's sandbox rather than the seat of the world's oldest representative democracy:
WASHINGTON — In a week of White House tantrums and fast-food dinners, of canceled speeches and aborted congressional trips, it seemed fitting that Karen Pence, the wife of Vice President Mike Pence, announced that she was going back to her job as an elementary schoolteacher.

Washington these days resembles nothing so much as an unruly sandbox. As the shutdown drags on, septuagenarian politicians are squabbling like 7-year-olds, House freshmen staged a boisterous protest march to the empty office of the Senate majority leader and the president's lawyer went spectacularly off the rails in a television interview. There did not seem to be an adult in sight.

"I am excited to be back in the classroom and doing what I love to do, which is to teach art," Ms. Pence said in a statement about her new job, conjuring up a world of finger-painting and construction paper that seemed more civilized than the "Lord of the Flies" playground inhabited by her husband and his colleagues.

In that world, President Trump sent Speaker Nancy Pelosi a letter telling her that he was postponing her trip with a congressional delegation to visit American troops in Afghanistan. The president's salvo came 24 hours after Ms. Pelosi informed Mr. Trump that because of the shutdown, she was rescinding her invitation to him to deliver a State of the Union address in the House chamber.

Democrats celebrated Ms. Pelosi's letter as a power move by a seasoned Washington heavyweight. But the speaker could not resist one last taunt: Mr. Trump, she said almost under her breath to a scrum of reporters, could always deliver the speech from the Oval Office if he wanted.

Mr. Trump struck back in characteristic style, denying Ms. Pelosi access to a military plane to take her to Afghanistan. There was to have been a stop in Brussels, where she would have met with NATO officials.

"In light of the 800,000 great American workers not receiving pay, I am sure you would agree that postponing this public relations event is totally appropriate," Mr. Trump wrote, mimicking the faux-solicitous tone of her letter to him. "Obviously," he added, "if you would like to make your journey by flying commercial, that would certainly be your prerogative."

Representative Adam B. Schiff, a California Democrat who was scheduled to accompany Ms. Pelosi to Afghanistan and Belgium, swiftly accused Mr. Trump of "fifth-grade conduct." Senator Mazie Hirono, Democrat of Hawaii, said, "He's very childlike in his view of the world. It's all about him."

Senator Patty Murray, a Democrat from the other, more grown-up Washington, said she recognized much of the current behavior in the nation's capital from her time as a preschool teacher. Every classroom, she said, had the full range of personalities, including bullies and victims, and the trick, she said, was not to cede to the bully or allow tantrums to disrupt the entire classroom.

"My experience is, you let them calm down and come back to you peacefully before you give them anything," Ms. Murray said. "You don't hand them that cookie or piece of candy when they're yelling and screaming because then you will be doing that until they're 18 years old."

Ms. Murray, unsurprisingly, was generous toward her fellow Democrat, Ms. Pelosi. She likened her to a sure-footed teacher in her handling of Mr. Trump. Certainly the new speaker, who has fact-checked Mr. Trump during meetings and publicly warned him not to disparage the power of her Democratic majority, seems to have gotten under the president's skin in a way that few others have during his two years in Washington.

Yet the tit-for-tat between the speaker and the president suggested something else: that despite his inability to change the politics or institutions of Washington, Mr. Trump has managed to change its culture. The capital now plays by his freewheeling rules.

"He does generally force people to play down to his level," said Michael D'Antonio, a biographer of Mr. Trump. "It's impossible to deal with him in any other way. It takes almost a Zen master to resist being provoked by him."

There is no doubt that Trump-like behavior is proliferating. When the House freshmen, all Democrats, arrived at the office of the Senate majority leader, Mitch McConnell, Republican of Kentucky, on Wednesday to deliver a letter demanding that he reopen the government, they quickly discovered he was not there.

One of Mr. McConnell's deputies, Don Stewart, accepted the letter and promised to give it to his boss. The lawmakers then milled outside Mr. McConnell's office to plot their next move, as tourists gawked and cameras clicked, particularly at Representative Alexandria Ocasio-Cortez, Democrat of New York and a media darling.

"Oh, my God, this is your life!" Representative Veronica Escobar, Democrat of Texas, said to Ms. Ocasio-Cortez, 29, as she watched the hubbub swirling around her colleague.

It was the kind of spectacle that Mr. Trump would appreciate
This, I fear, is exactly the problem and exactly why we are facing the political situation we are in today. While it existed in official Washington for some time during the Obama Administration, especially on the Republican side, the kind of tit-for-tat brinksmanship that we are seeing right now is by and large a response to the impact that Donald Trump has had on our political culture. At first, it seemed as though it was only Republicans who were adapting Trumpian tactics in their campaigns for election or re-election. In many cases, of course, this is because they believed it would work in their primary fights in appealing to pro-Trump voters and in the General Election in getting those voters to the polls. In many cases, of course, that hypothesis proved to be correct. Beyond Republicans, though, one can see the beginnings of a gloves-off Trumpian style of politics taking shape in the Democratic Party and in the race for the Democratic nomination for President. And, of course, we can see it in the mutual tit-for-tat of the Pelosi and Trump letters. Pelosi's letter, using the pretext of security concerns, was clearly a political move on her part designed to deny Trump a valuable political platform in the midst of the shutdown. It was also helpful in establishing her bona fides with more radical Democrats demanding a more confrontational approach with the President. Trump's letter was obviously aimed at his base, who quickly ate it up as what they saw as another example of "owning the libs." What both examples tell us, though, is that there is no progress in Washington on ending the shutdown and that we're basically at the stage where the two sides are reduced to throwing sand at each other like a couple of toddlers.
As I said, all of this happens as the shutdown drags on through its twenty-eighth day, and seems guaranteed to stretch well beyond thirty days or longer. Next week we'll reach the point where the 800,000 Federal workers impacted by the shutdown will not get paid for the second time, something that has never happened before. While Congress has passed, and the President has signed, legislation that will guarantee that they will get back pay when the government reopens, that hardly helps in the here and now and it does nothing to help government contractors and other businesses that are dependent on Federal workers or contractors in some respects. For example, Washington, D.C.'s Metro system estimates that it has lost $400,000 per day for each day of the shutdown due to lower ridership and lost fares. Additionally, restaurants in Washington are reporting sharp drops in business and that Washington has turned into a virtual ghost town thanks to the shutdown, a serious problem for an industry that typically operates on razor-thin profit margins as it is. Beyond that, there are the human stories of people facing mounting bills of all kinds and having to make personally humiliating choices like going to food banks for food for their families. All of this will continue as long as the shutdown goes on, and our leaders will continue to fail to lead.