Tensions Rise Between Saudi Arabia And Iran In Wake Of Saudi Executions
The execution of a prominent Shi'ite cleric has led to a rapid deterioration of the relationship between Saudi Arabia and Iran.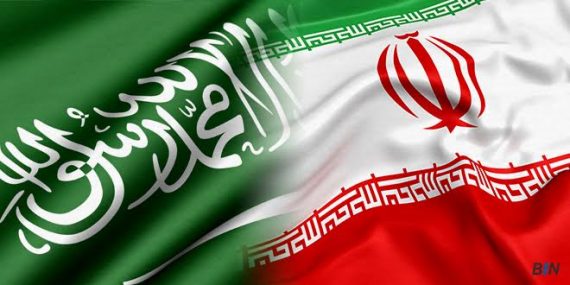 Seemingly, but not really, out of nowhere, the Persian Gulf region has become somewhat more tense over the past several days thanks to a standoff between Saudi Arabia and Iran that was ostensibly set off by an execution in Riyadh, but which in reality has far deeper roots that could end up impacting everything from the civil war in Syria and the war against ISIS to the price of oil and gas. It all started on Saturday when the Saudis conducted a mass execution of more than forty people, one of the largest mass executions it had conducted in decades. The Saudis claimed that those executed were guilty of various terrorism charges, and it does appear that many of the executed were suspect al Qaeda members caught inside the Kingdom in recent years. Among the group, though, was a prominent Shi'ite cleric named Nimr al-Nimr, who had been a critic of the Saud regime for years and had seen his message resonating in recent years with younger members of Saudi Arabia Shi'ite minority. As news of Al-Nimir's execution spread, it set off protests in Shi'ite communities in Saudi Arabia and, more significantly, in many cities in Iran, one of which resulted in damage to the Saudi embassy in Tehran.  In response to both the protests and the Iranian Government's condemnation of the execution, Saudi Arabia cut off diplomatic relations with Iran, a move in which it was quickly joined by Persian Gulf states Bahrain and the United Arab Emirates as well as Sudan. Additionally, earlier today the Saudi's expanded their actions by cutting off commercial activity with Iran and prohibiting travel of Saudi citizens to Iran. It's unclear if this travel ban includes Iranian pilgrims who want to travel to Mecca and Medina, but if it does it will likely serve to heat up the tensions even more. m
When dealing with a conflict between Iran and Saudi Arabia, it's somewhat hard even determine if there is a 'good' side involved in the dispute at all. The history of the Iranian regime, including its backing of terrorist entities like Hamas and Hezbollah as well as other terrorist entities, its history of three decades of anti-American and anti-Semitic rhetoric, and, of course, it's pursuit of a nuclear program that was clearly designed to lead to the acquisition of at least the technical knowledge needed to construction of nuclear weapons, is all well-known, and its meddling in the Syrian civil war to prop up the regime of Bashar Assad is a major factor in the chaos in that country. The Saudis, though, can't be said to be much better. Internally, their human rights record is hardly better than that of the Islamic Republic in Tehran, and in some cases is arguably worse. For years, the Saud family has allowed radical Wahabists to fund terrorism and extremist rhetoric abroad, and to enforce a strict religious code inside the country that rivals the Taliban at the height of their power in Afghanistan. In Yemen, Saudi Arabia continues, with the backing of the United States, to prosecute a war that is devastating that country while the rest of the world turns a blind eye. And, in Syria, the Saudis and their friends in the other Persian Gulf states are backing Sunni rebels in without much regard to their allegiance to ISIS, which is, after all, a Sunni organization. All the while, the Saudi elites collect the money they make from oil revenues, and from the generous military subsidies that the United States provides, while no doubt doing their best to hide their assets overseas and prepare for the day when the end of the House of Saud is a real possibility and they need to flee the country. In the end, if one has to choose between Saudi Arabia and Iran, it's not really much of a choice at all, so it's hard to see who has the better argument in this particular case.
While the diplomatic situation between Tehran and Riyadh has deteriorated rapidly in recent days, it seems unlikely that this will turn into a direct military confrontation. As it is, the two nations are effectively fighting via proxies in Yemen and Syria anyway, so as Daniel Larison notes, what is most likely is that this will be further bad news for both of those nations. The efforts to come up with some kind of resolution to the Syrian civil war have been difficult, but they have been taking place and both the Saudis and the Iranian have been taking part. Without them, a diplomatic solution seems less likely. Similarly, heightened tensions between the two nations is likely to make fighting in Yemen worse, which at this point only sends that nation, such as it is, further down the road to complete chaos. Finally, of course, there's the potential world economic impact. Already, oil prices have ticked up slightly in response to the events of the past several days, and increased tensions or the possibility of a threat to the movement of oil through the Persian Gulf and the Straits of Hormuz could send prices higher, impacting economies around the world. So, this one bears keeping an eye on to say the very least.