Texas Forces Gay Couple To Stay Married
A case out of Texas demonstrates quite aptly the absurdity of the current patchwork quilt approach to same-sex marriage in the United States.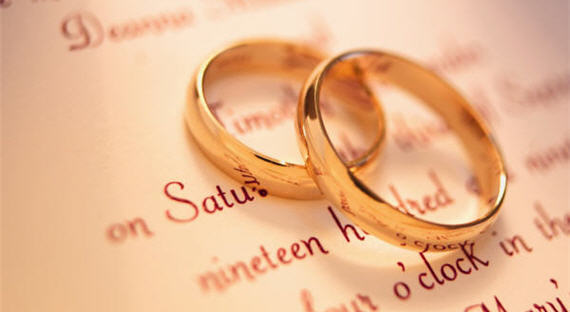 A recent case in Texas points out one of the problems that arise when one state won't recognize the marriage laws of another:
DALLAS — Gay couples legally married in other states cannot get a divorce in Texas, where same-sex marriage is banned, a state appeals court ruled Tuesday.

The 5th Texas Court of Appeals ruled that a Dallas district court judge didn't have the authority to hear a divorce case involving two Dallas men who married in Massachusetts in 2006. Republican state Attorney General Greg Abbott's office had appealed after Judge Tena Callahan, a Democrat, said she did have jurisdiction and dismissed the state's attempt to intervene.

"Today's court of appeals decision overruled the district court's improper ruling, confirmed the constitutionality of Texas' traditional definition of marriage and correctly found that Texas courts lack the legal authority to grant divorces to same-sex couples," said Abbott spokesman Jerry Strickland.

Callahan also had ruled Texas couldn't limit marriage to a man and a woman, but the appeals court said the state's same-sex marriage ban was constitutional.

"A person does not and cannot seek a divorce without simultaneously asserting the existence and validity of a lawful marriage," Justice Kerry P. Fitzgerald wrote on behalf of three Republican appeals court justices. "Texas law, as embodied in our constitution and statutes, requires that a valid marriage must be a union of one man and one woman, and only when a union comprises one man and one woman can there be a divorce under Texas law."

The appeals court ordered the case be sent back to Callahan, who must vacate her order.

The men, known only as J.B. and H.B. in court filings, separated amicably two years after getting married.

J.B.'s attorney, Peter Schulte, has said the two men had no children and weren't arguing over how to divide their property, but wanted an official divorce. Schulte said Tuesday they had not yet decided whether to appeal to the Texas Supreme Court.

"We obviously disagree with the justices' ruling, but we respect the process and respect the court," Schulte said.
To be fair, it seems fairly clear that this was a "test case," and a rather badly chosen one at that. If the facts had been different — if, for example, there were an child who had been adopted by both married partners in a state where gay couple adoption is legal, or if there were significant property disputes — then I think this would be a harder case to dismiss.
What this case does point out, though, is one of the problems with the current patchwork of gay marriage laws and bans littered across the country. A gay or lesbian couple from Iowa can get legally married under the laws of that state. However, if one of the partners learns from their employer that they have to move to a state that doesn't recognize gay marriage, like Texas, then they are faced with the choice of either quitting their job or moving to a state where the legal relationship they have entered into will be null and void. In addition to whatever personal offense one might take at such a situation, it has significant legal consequences for property ownership and a whole host of other issues.
The patchwork is made worse by the Defense of Marriage Act, which in part provides as follows:
No State, territory, or possession of the United States, or Indian tribe, shall be required to give effect to any public act, record, or judicial proceeding of any other State, territory, possession, or tribe respecting a relationship between persons of the same sex that is treated as a marriage under the laws of such other State, territory, possession, or tribe, or a right or claim arising from such relationship.
This provision purports to be an exercise of Congress's authority under the Full Faith And Credit Clause to "prescribe the Manner in which such Acts, Records and Proceedings shall be proved, and the Effect thereof." While there is some dispute as to whether or not this is a proper exercise of Congressional authority under that clause, it has not, to date, been challenged.
Thus, we have a situation like the one that unfolded in the Texas case, and while this particular case does not strike me as an appropriate one to make the argument, it seems fairly clear that allowing a situation where fundamental legal rights that exist in Connecticut, Iowa, Massachusetts, New Hampshire, Vermont, and Washington, D.C. don't exist in the other 45 states of the Union to continue is untenable in the long term.