The Austerity Experiment
If we cannot adequately diagnose our problems it will be even harder to fix them.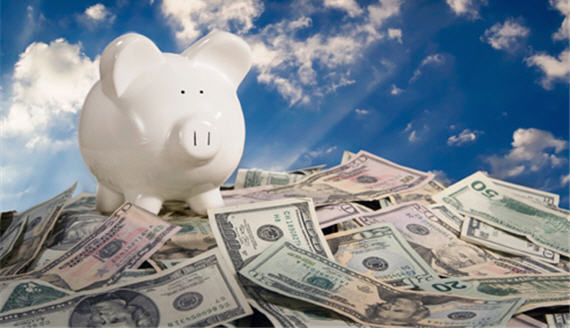 Bruce Bartlett's latest NYT column explores An Experiment in Austerity.
The experiment in question is how fiscal contraction (austerity) will influence the broader economy.
The most ominous passage was the following:
once in a while economists get to observe a natural experiment where policy is changed in a way that allows a theory to be tested by real-world results. We are about to run just such an experiment by tightening fiscal policy and cutting spending significantly below baseline projections at a time when the economy is weak. As I pointed out in a July 12 post, we performed this experiment once before, in 1937. The budget deficit was sharply reduced and a recession immediately followed.
So, we are about to add a new data point.
The column is mostly an overview of various recent studies on this topic and is worth reading.
One thought that comes to mind:  there are two major issues at hand in these conversations, although they tend to be conflated in the popular discourse.
There is a) the question of government taxing and spending (i.e., fiscal policy) and its immediate impact on the economy, and b) the question of deficits and debt over the medium to long term.
The main arguments for austerity are focused on b and not a (although some argue that the two are linked).   However, a is actually the immediate issue, i.e., the question of growth now and therefore jobs now.
Indeed, most of the conservations about even b conflate deficit issues that are short-term in nature (i.e., TARP, stimulus, and the contraction of revenue due to the recession) with the longer-term problems (entitlements, specifically Medicare).  A lot of the arguments being made, for example, about deficits in the first two years of the Obama administration (and the last year of the Bush administration, for that matter) seem to largely ignore the distinction between which portions of those deficits are due to short-term policies (or even one-shot policies, like TARP) and how much are part of longer-term issues.
If we cannot adequately diagnose our problems it will be even harder to fix them.
As I reflect back on the debt ceiling debate, it is remarkable the degree to which claims were made about spending cuts linked to short term economic fixes.  I am just not seeing it.  While I agree that we have long-term fiscal problems that are going to need to be addressed, I have a hard time accepting the notion that we are going to fix them by primarily making cuts to discretionary, non-defense spending.
I am especially vexed by the GOP/Tea Party line on immediate cuts.  Their mantra has been that uncertainty in the economy is holding business back (where "uncertainty" means taxes and regulations).  While I certainly understand that businesses have to take taxes and regulations into account, it is quite unclear as to why the current environment is any more uncertain in those terms than in previous eras.  Indeed, given the divided nature of the Congress (not to mention the anti-tax position of the House GOP), surely we can be pretty certain that there are not going to be a lot of new regulations or taxes.  Yes, the Bush tax cuts (as extended by Obama) are set to expire.  However, that is a relatively predictable process.
The "uncertainty" argument lost, to my mind at least, a lot of force (not that it had all that much as per the above paragraph) after the House GOP (and especially the Tea Party faction) helped created massive amounts of uncertainty by the way they conducted the debt ceiling debate (and even the solution create uncertainty because we don't know how the next round of cuts will proceed).  Indeed, the S&P downgrade was, by S&P's own account, driven by the way that debate was conducted.  For a group of actors who claim that what we need is "certainty" the Tea Party in particular doesn't seem all that dedicated to creating it.  Indeed, Representative Jason Chaffetz (R-UT) was on This Week on Sunday still using the "we need certainty" line.   I just don't understand how one can make that claim after participating in a process that did the exact opposite.
Still, to sum up the central point of these musings:  there are two different fiscal issues facing us, one that is short term and another that is long term and we need to stop conflating the two.  Further, to get back to Bartlett's point, we are about to see how policy aimed at one problem (the longer-term set) affects another (the shorter term, economic growth issue).