The Dangers of Attacks on Legitimate Voting Processes
Trump, Scott, and their allies are not doing America any favors.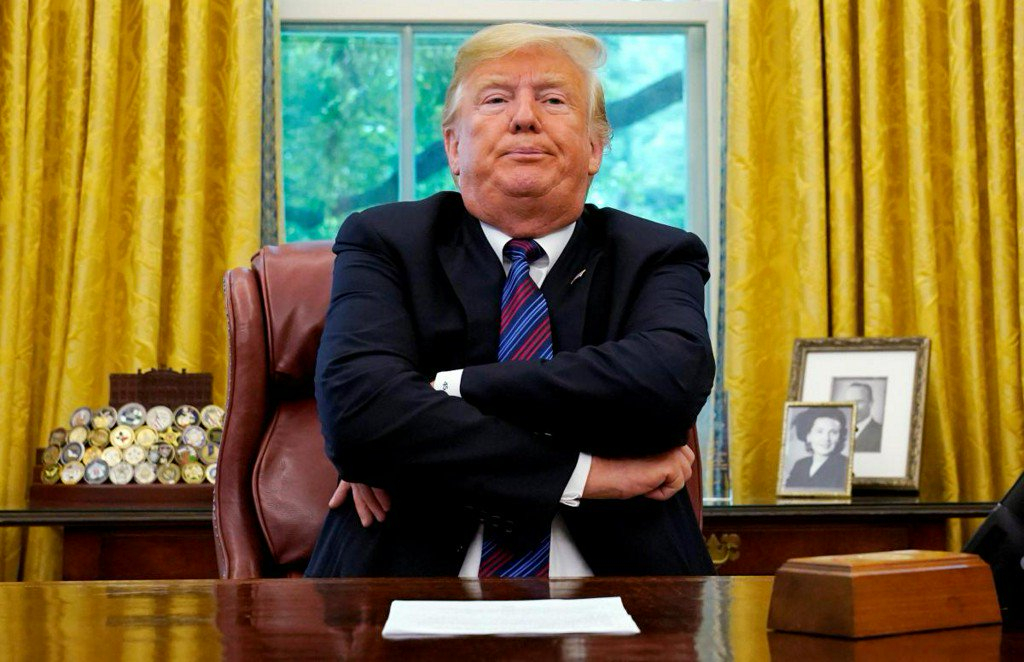 In their book, How Democracy Dies, Steven Levitsky and Daniel Ziblatt (building on work by Juan Linz) proposed a four "behavioral warning signs" for identifying growing authoritarianism (21-22).
They are:
Rejects, in words of action, the democratic rules of the game
Denies the legitimacy of opponents
Tolerates or encourages violence
Indicates a willingness to curtail the civil liberties of opponents, including the media
This list has come to mind several times in the last several week, to include Trumps relentless denigration of any media outlet or news story as "fake news" or reporters as "enemies of the people."  There was also the recent extolling of violence against a reporter when he campaign for Greg Gianforte, not to mention his performance at the post-election press conference.
To me, at the moment, the most dangerous game he is playing is in regards to the elections, specifically the recount in Florida and the not-yet-resolved Georgia governor's race.
Here are just two tweets in this genre (there are several).
The first is simply put an irresponsible, unfounded attempt to undermine the process:
Trying to STEAL two big elections in Florida! We are watching closely!

— Donald J. Trump (@realDonaldTrump) November 10, 2018
The second is more of the same, with the added bonus making a simplistic declaration about election night:
The Florida Election should be called in favor of Rick Scott and Ron DeSantis in that large numbers of new ballots showed up out of nowhere, and many ballots are missing or forged. An honest vote count is no longer possible-ballots massively infected. Must go with Election Night!

— Donald J. Trump (@realDonaldTrump) November 12, 2018
It doesn't work that way.  Only a simpleton thinks that the election night returns are the end of the process (yes, I know).  Election night is not some entertainment spectacle (a movie, a ball game) in which we get closure at the end of the evening. Further, neither concession speeches nor victory declaration have legal significance.  Many races can easily be called nearly live because of the mathematical gap between winner and loser coupled with knowledge of likely outcomes of outstanding votes.  But, of course, having a cable news host "call" something, though usually accurate, is not official.  Of course, we all know this (or, at least, I thought we did).
But to have the President of the United States claim fraud and to assert fake ballots have been introduced into the process is a dangerous erosion of confidence in the process.
Accusations of malfeasance in an election has to come with hard evidence, else all it does it inflame citizens and leads to the eventual collapse of democracy.  This is not hyperbole–if enough citizens lose confidence in the integrity of elections, you can't have a functioning democratic process. (And yes, real fraud and other problems can exist, but again, accusations have to come with evidence).
This is one of the reasons that I do not call electoral processes that I find problematic (if not unjust) illegitimate.  I have argued over and over that the Electoral College producing a minority winner is not democratic.  But I don't call it "illegitimate" insofar as the processes followed in 2016 was under the established constitutional and legal order.* Votes were properly cast and tallied and the procedures with the Electors properly executed. The EC is flawed and retrograde (and doesn't work as designed) but it is functions in a known, knowable fashion that conforms to the rules established to govern its activities. Claiming a process is illegitimate because one doesn't like the process or the outcome it produces is a serious problem when we are talking about elections.
For the President of the United States to claim that there is an active attempt to steal an election without any evidence other than his preferred candidates have not yet been declared the winners is a dereliction of his oath of office.  It is a disgrace and it damages the fundamental fabric of our republic.
BTW, of the more ridiculous aspects of this is that the leaders heading into recounts almost always remain the leaders after the count is done to conform the integrity of the system in the context of a close election.  Further, by definition, a razor-think election might swing to the seeming loser once all ballots are counted (and all ballots should be counted).  If you are rooting for legitimate, legal votes to be rejected because it will help your side win, you are explicitly rejecting democracy.  If you are willing to create doubt about the process to help your side win, you are declaring yourself an enemy of democracy itself.
—
*I do think, as a side note, that over time a system that produces problematic, if not unjust outcomes (such as minority rule while purporting otherwise) can cause that system to lose the support of the population, and hence its overall legitimacy (I am fully aware I am slicing words in a professorial manner here–but I think that a discreet process can be legitimate, but still eventually lead to the loss of confidence of the governed, and hence to the withdrawal of legitimacy by a significance section of the population).  That is another post, however.
In general, "legitimacy" as an analytical concept is problematic for a variety of reasons.