The Health Care Debate Underscore the Fundamental Problem with the GOP
The current approach of the GOP to health care is not dissimilar to its approach to fiscal policy: not a lot of substance.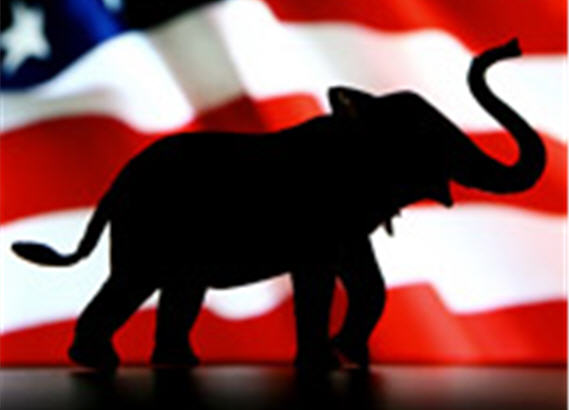 Via WaPo:  GOP lacks clear health-care plan
House Republicans have termed their strategy "repeal and replace." But according to GOP House leaders, senior aides and conservative health policy specialists, Republicans have not distilled their ideas into a coherent plan.

[…]

In the absence of a plan, Republican leaders nevertheless are eager to convey that they have ideas about health care – and are not merely trying to knock down those of the Democrats. As a result, they have drafted a resolution to accompany the repeal legislation. It lays out broad, long-held GOP health-care goals, but no specifics, and directs four House committees to develop proposals.
Now, I recognize that any repeal in the House will almost certainly fail ever to be taken up in the Senate, let alone voted out of that chamber (not to mention the President's veto pen), so one could make the argument that this is all symbolism anyway, so why bother countering with an actual proposal?   However, if the argument is that the Republicans actually have a viable alternative to the PPACA, then this is an excellent time to unveil it.  Use the power of the House to go beyond basic symbolism to actual action, even if it is action that will die once it leaves the chamber.   If governing is the actual goal here, rather than winning elections, then the Republican Party desperately needs to get away from "broad..goals, but no specifics" to making real presentations.  This approach is identical that which the party is taking on fiscal policy, i.e., they are committed to "fiscal responsibility" and "cutting spending" but can't muster an actual plan.
And, by "plan" I mean actual proposed legislation, not pontification by a given member of Congress or pundit or even a white paper issued by a think tank.
And, I would note, that I say all of this as someone who for most of his voting life considered himself a Republican, but currently am a Man Without a Party, because I cannot stomach directly affiliating myself with the above approach. I keep thinking about, of all people, Rush Limbaugh, who for years used to rail (and I assume still does) against "symbolism without substance"—a charge he constantly leveled at liberals.  However, I can think of no better slogan for the GOP at the moment.
At the moment it appears to me that the Republicans are subsisting on vague fantasies rather than actually taking up the hard work of governing, which requires concrete proposals and a long-term strategy to attempt to implement them.
Two other health care related notes:
1)  While I understand the logic of the following, it is actually a fairy radical approach (and not a conservative one in the true sense of the word) as it would substantially restructure how health care is provided to both the elderly and the poor:
Part of a broader plan to reduce the deficit, Ryan's approach would diminish the nation's reliance on employers to provide health coverage by removing the tax preferences companies receive for insuring their workers. Instead, the government would give Americans tax credits to shop for insurance on their own. Ryan's plan also would redefine the nation's large public entitlement programs: Medicaid for the poor and Medicare for older Americans. Except for those now on Medicare or close to being eligible, the program would switch to giving people a "defined contribution" – that is, a federal payment toward their coverage – rather than the traditional "defined benefit," guaranteeing specific coverage no matter how much it costs.
That's hardly incremental change in the constant of not trusting government to make radical policy changes.  If one of the argument against the PPACA is that it will lead to a host of unintended consequences, such a criticism has to be leveled at Ryan's plan above.  Indeed, it would represent a fair larger alteration to the structure of health care in the US than does the PPACA (which does, like or it not, simply further institutionalize the current system).
2)  The following note underscores the fact that claims that the PPACA is unpopular are undercut by the following:
A few parts of the GOP proposal overlap with provisions of the new law. Among them are high-risk pools – special coverage for Americans who are rejected by insurance companies because they already are sick.

Like the new law, the GOP version also would have allowed young adults to remain on their parents' insurance policies longer and would have tried to give consumers more information in choosing insurance.
None of the above is shocking, but it underscores that while "Obamacare" may not poll well, a lot of its individual pieces do.