The Hidden Left-Liberal Divide
One side is arguing over rules while the other is focused on consequences.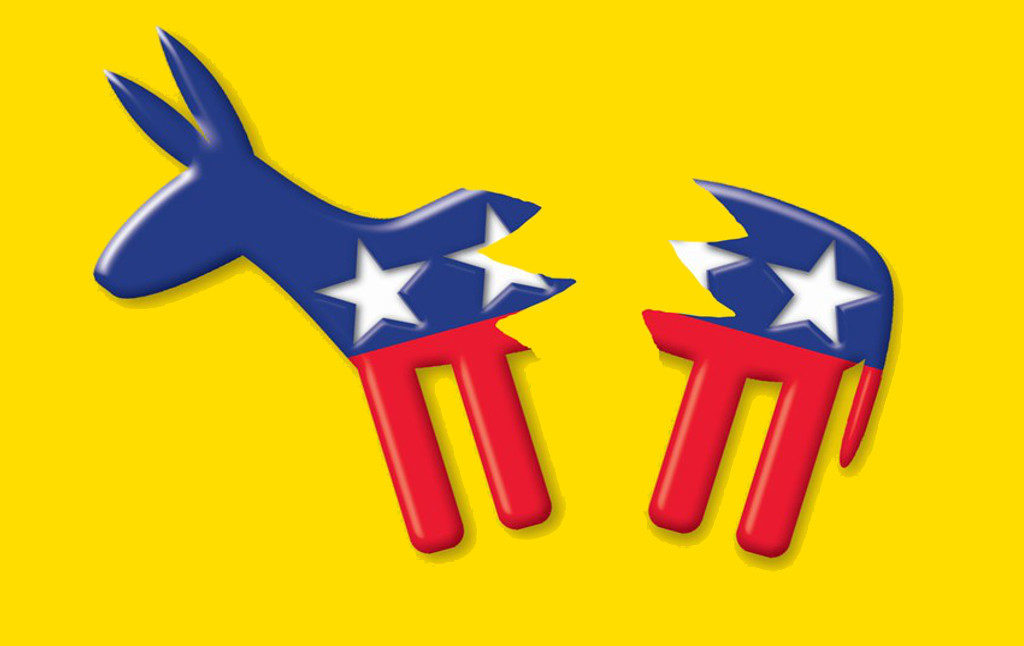 Vox's Dylan Matthews argues that the flap over Bernie Sanders touting Joe Rogan's endorsement reveals something important about "the hidden moral philosophy of American politics."
I think the debate has also been profoundly revealing about a divide within left-of-center American political discourse, a divide that maps closely but not perfectly with the divide between socialist-identified, Bernie-supporting leftists on the one hand and more traditional liberal Democrats on the other. The divide concerns the latent moral theories that each side uses, and in particular whether they think political disagreements regarding discrimination and bigotry can be understood using the same moral language as disagreements about, say, tax policy or foreign affairs.

Most liberals have what I would characterize as a deontological opposition to discrimination. That is, they think that discriminating against or maligning someone on the basis of membership in a protected class — women, trans people, black people, and other racially oppressed communities, etc. — violates a rule that should be inviolable.

In this view, such discrimination (be it legal, or expressed through hate speech, etc.) is not just wrong because it has bad effects, or because it harms members of the groups in question; it's wrong because we have a duty to treat humans as equals, and it is never acceptable to violate that duty, even when doing so seems politically expedient.

This mode of moral argumentation came through in the Rogan controversy when Sanders and Rogan's critics took pains to stress that accepting a Rogan endorsement was not merely unwise but immoral, and that these two judgments were distinct. Accepting the endorsement was not wrong because it hurt more people (by amplifying bigoted speech against vulnerable people) than it helped (by increasing the odds that a pro-trans Sanders administration comes to power); it was wrong because it is wrong to coddle and amplify bigots, full stop.

[…]

Within the field of moral philosophy, the main rival to deontology is a school of thought known as "consequentialism." In this view, the morality of actions must be judged by their consequences: The more grievous the consequences (be it in terms of human happiness, or suffering, or human freedom, etc.), the more heinous the action.
While my initial reaction to the argument was amusement that Matthews was finally able to put that undergraduate philosophy class to use, his examples won me over.
Sanders supporters—and mere pragmatists, like his colleague Ezra Klein—shot back at these claim by pointing out that Hillary Clinton had boasted of her close relationship with Henry Kissinger, who many liberals think of us a war criminal,-and that Barack Obama had proudly touted the endorsement of Colin Powell, who helped launch a war in Iraq that led to the deaths of hundreds of thousands. From a consequentialist standpoint, that's far worse than alignment with a comedian who talks shit on a podcast.
But the fact of the matter is that liberals normally don't use that kind of moral language in thinking about war and peace — and they certainly don't use it in trying to weigh discrimination harms against harms in war and peace. Talking about the harms of discrimination in purely consequentialist terms comes across as odd, so trying to compare a consequentialist case against Powell to the case against Rogan — which to many liberals is fundamentally different, and based on inviolable rules about discrimination — scans as a category error.
The two sides are talking past one another because they're having fundamentally different conversations and don't realize it. (Come to think of it, I see that quite a bit here at OTB. The hosts are more conservative/centrist than the bulk of the commentariat but, more significantly, we tend to make consequentialist arguments about policy issues to an audience that sees them as moral ones. And, occasionally, vice-versa.)
Matthews sees a similar divide on economic issues.
A similar split sometimes arises in thinking about class and poverty. North Carolina faced a large-scale boycott, backed by the NCAA among other heavyweights, after passing a discriminatory "bathroom bill" targeting trans people in 2016.

But it faced no such boycott for deciding not to expand Medicaid as part of Obamacare, a decision that effectively deprived 600,000 people of health care; nor did any other state that failed to expand Medicaid face a similar boycott. There exists an activist infrastructure for boycotts in cases that involve discrimination. There is no such infrastructure when it comes to taxes and redistribution.
In some ways, this is more interesting even than the Rogan vs. Kissinger and Powell examples. In those cases, there are arguments about recency (something that happened today is simply more salient than something that happened in 2003, much less 1973) and balancing (Kissinger helped engineer the opening to China and Powell is a civil rights icon who was almost universally regarded as an American hero before the split over Iraq). But, surely, a symbolic but essentially unenforceable bathroom bill that even theoretically impacts a tiny number of people is less important than the healthcare of hundreds of thousands?
Liberals do not usually classify disagreements about welfare policy as disagreements about discrimination and bigotry, and thus do not tend to rule out people for statements about welfare in the way they will rule out people like Rogan as acceptable coalition members because of statements about black, trans, female, or gay people. Liberals have specific deontological rules about those forms of discrimination, and those rules don't apply outside that sphere to questions like welfare policy.
But here's the thing: those on the populist left do. Matthews provides examples of bitter, vitriolic condemnation of Hillary Clinton from prominent Sanders supporters on the grounds that her economic platforms are anti-poor bigotry.
Matthews takes no sides in this dispute, acknowledging that drawing the line is "complicated." (Indeed, it's why few of us are purely deontological or consequentialist.) He simply thinks it's important to understand that the divide exists:
[I]t's important, in this dispute and similar disputes that are sure to arise as 2020 proceeds, to recognize that these are not just disputes about the facts. They're deep moral disagreements about which standards should apply, in which spheres of politics.
The argument isn't so much that liberals are deontological and leftists pragmatists. Rather, it's that they're deontological and pragmatist over different issues.
While Matthews is focused, rightly, on the internal tensions exposed by the Democratic primaries, the same is going to be true in November. With the added irony that many social conservatives, who are doctrinaire deontologists on abortion, LGBTQ rights, and other issues are forced to chose between someone who is almost surely closer to their values on a personal front but who will be bad for them on a consequentialist policy front and a morally repugnant man who will give them what they want, particularly in terms of judicial appointments. All indications at this point are that they'll do what they did last time and vote pragmatically.