The Huffington Post Is Relegating Donald Trump To The Entertainment Section, And That's Wrong
The Huffington Post announced today that they would not be covering Donald Trump in their politics section from this point forward. That's the wrong thing to do.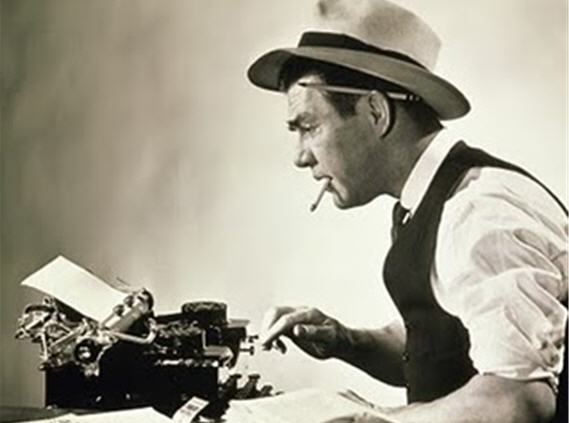 The Huffington Post announced today that it would no longer be covering Donald Trump in the politics section of their website, and would instead relegate all Trump-related coverage to its entertainment section:
"Our reason is simple: Trump's campaign is a sideshow," read a post co-bylined by the site's Washington bureau chief Ryan Grim and editorial director Danny Shea.

The pair wrote that the Pulitzer Prize-winning site was refusing to "take the bait" of the almost month-old Trump campaign.

"If you are interested in what The Donald has to say, you'll find it next to our stories on the Kardashians and The Bachelorette," according to the post.
While there's much about HuffPo's decision here to laugh about, the announcement that they would no longer be covering Trump as news, but rather as entertainment, has been criticized by several media and political pundits. Dylan Byers at Politico for example, argues that the site has played right into the arguments that Trump and many Republicans have been making about the media, is likely to backfire:
A quick fact-check: 1. Huffington Post is taking the bait, because they're continuing to cover Trump and will continue to benefit from the clicks. 2. Trump's campaign isn't a sideshow. He's leading the field, and is therefore a daily preoccupation for other candidates. (Hours after posting its note, Huffington Post sent an email clarifying that "the impact [Trump is] having on the Republican Party and the immigration debate is itself a real thing," which it will cover "as substance, but anything that tumbles out of his mouth will land on the Entertainment page.")

One might conclude that Huffington Post's announcement amounts to the same Trump-style grandstanding they claim to condemn. On a larger level, they seem to miss the point that all politics is theater. Countless statements have tumbled forth from the mouth of candidates — top-tier and third-tier — that were made precisely to rile up the base, bait an opponent, get free play in the media, etc. The Huffington Post politics team has covered these stories, and will almost surely continue to do so — even when they come from candidates who have a less of a shot at their party's nomination than Trump
Chris Cillizza calls the decision a bad idea:
Trump is, without question, an outlandish figure.  He says lots of things, many of which aren't true, as loudly as possible. He has shown in the past a willingness to use the media to further his own interests — whether they are in the business or political worlds. (Trump wrote all about how he manipulated the media for his benefit in "The Art of the Deal.")

It's hard to imagine him in the White House — particularly given that the same polls that put him at or close to the top of the Republican primary field show him losing badly to Hillary Rodham Clinton in a general election. President Trump? It feels more like a sort-of-funny joke than a serious thing, right?

But. But, but, but. Trump IS at or near the top of most national polls on the Republican field; our Philip Bump found that Trump's polling average in the last five national surveys trails only Jeb Bush.

But the point here is not why Trump is rising. It's that he is (and, really, has.) There is something there for Republican voters when it comes to Trump. I don't really get it. The HuffPo people seem not to either. But, not totally understanding someone's appeal is not any reason to believe it's not really there.

(…)

Who are we to decide who's serious and who's not in an election? Trump's polling suggests that, whether you like him or not and whether you think his campaign is a sideshow or not, plenty of people who identify as both Republicans and likely voters don't see him that way. It's not up to me, The Washington Post or the Huffington Post to decide the relative merits of people feeling that way. It's our job to understand why they feel that way, analyze how long they might feel that way and figure out what it means for everyone else running for president that they feel that way.

In pushing Trump from "news" to "entertainment", HuffPo is making a value-judgment about his candidacy, yes, but more importantly (and more troubling) a judgement about the people who support that candidacy. While lumping Trump in with reality TV coverage will win HuffPo plenty of plaudits — including those rare ones from Republicans who want nothing more than to get Trump off the center of the national stage — it's not the right decision.
And James Warren at Poynter strikes much the same tone:
This is especially dubious in an era where the nexus of entertainment and politics is often quite obvious and growing.

One need only look at the dramatic fragmentation in media and how the Obama White House is trying to find niche audiences anywhere it can find them.

That means not just going on lots of late-night and soft afternoon talk shows. It means doing garage podcasts and giving "exclusive" interviews to YouTube stars.

You might think Trump is a buffoon. But he may have, for the moment at least, touched some nerve of dissatisfaction, perhaps partial explanation of his decent showing in some early Republican polls.

Something of the sort happened long ago with some guys who were actually professional actors and were similarly disparaged. They, too, could have been journalistically segregated long ago as not meeting some arbitrary test of seriousness and legitimacy.

You do remember Ronald Reagan and Arnold Schwarzenegger, don't you?
On some level, of course, one has to admit that the move that The Huffington Post has a certain appeal to it given the nature of all of coverage that Donald Trump has gotten in the media over the years. He is, on some level, buffoonishly entertaining and its hard to actually take him seriously as a candidate. However, I have to agree with the critics of this decision in saying that deciding not to cover Trump as part of your regular ongoing coverage of the 2016 elections is inappropriate. Whatever you might think of him, and I've made my own opinions of the man exceedingly clear ever since he trod back into the political world in 2011 with his insane birther nonsense, Donald Trump is clearly a serious candidate for the Republican nomination. He polling at or near the top of the race on a national level, as well as in the important early primary state of New Hampshire. He is polling strongly in states such as Michigan, Virginia, and Nevada. He is also driving the tone of the campaign by virtue of his comments on immigration, Hillary Clinton's qualifications, and most recently the tragedy in Chattanooga. He may not last in the race, and I am among those who thinks he's going to peter out at some point, but for the moment he is a formidable force in the early stages of the Republican race for President and that makes him an appropriate, and indeed, necessary part of any coverage of the race. Moving Trump coverage to the entertainment section probably does get some chuckles around the newsroom at The Huffington Post, but it's the kind of sophomoric editorializing that really isn't appropriate for a news organization if it wants to remain credible.
The other problem with the decision that was made here, of course, is that in the end it really just plays into Trump's hands. Right off the top, it allows him to appear as  the victim of a biased media, which is something that plays very well among certain segments of the Republican base. As I already noted today, Trump is succeeding because he's saying things that at least some segment of the GOP likes to hear, adding this into the mix is likely to only make him more appealing to that crowd, which of course will make the decision not to cover him as a political seem all the more silly. Additionally, while I don't have access to their web traffic statistics, I'm willing to bet that The Huffington Post gets more traffic from its entertainment coverage than it does from its political coverage. So, moving Trump to entertainment is just likely to put stories about him in front of people who wouldn't otherwise be reading about politics to begin with. I don't think that's what The Huffington Post's editors want to accomplish.
Yes, it's insane and exasperating that someone like Trump is doing so well in the race for President right now. However, it's not the place of journalists to decide that they aren't going to cover someone because they think he's silly. If we were talking about a candidate who was getting 1% or 2% in the polls, it would be one thing, but to apply this kind of rule someone who is near the top of the polls is arbitrary and inappropriate.