The impact of a record: 46% of unemployed U.S. men have criminal convictions
Why clearing criminal records makes economic sense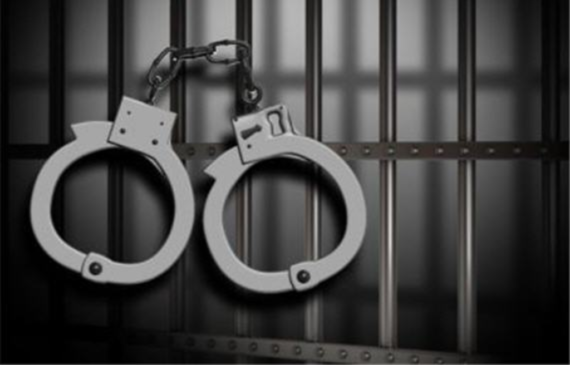 As many OTB regulars know, for a number of years I worked specifically in and around the area of criminal legal system reform. In particular, my area of focus for most of the last two years has been "clean slate" legislation–the passing and implementation of laws that automatically seal certain criminal records when individuals meet certain criteria (typically a combination of the passage of time and avoiding recidivism). It's estimated that 1 in 3 (or ~77 million) Americans have some form of a criminal record.1 The Brennan Center estimated in 2020 that more than 12.1 million Americans had been convicted of at least one felony and more than 45 million had at least one misdemeanor conviction.
It's hard to overemphasize the impact of having a record, especially with the rise of the background check industry. Depending on your conviction you may lose your right to vote (either for a period of time or permanently). You may be restricted in where you can live (either for a period of time or permanently). Your record will also appear on every employment or volunteering background check for at least the next 7 years. And, in most states, there are few if any laws that prevent discrimination against people based on their criminal histories. For more details on the impacts of having a criminal record, see this fact sheet from the sentencing project.
As you'll often hear from folks living with criminal records they are "last hired and first fired." And all of those challenges have implications for both recidivism and the use of the social safety net.
Last week, Science Advances published a study that helps quantify the correlation between having a criminal record and being unemployed:
We estimate that by age 35, approximately 64% of unemployed men [95% confidence interval (54, 73)] have been arrested at least one time for a nontraffic offense as an adult, and slightly more than 46% (38, 55) have been convicted at least one time for a nontraffic offense as an adult. As shown in the Supplementary Materials, the proportion is similar for samples that cumulatively include recently unemployed and discouraged workers (those who stopped searching for work but who had searched last year) and unemployed, discouraged, and involuntary part-time workers (those working part-time who would prefer full-time work).

https://www.science.org/doi/10.1126/sciadv.abj6992
In other words, the researchers estimate that 64% of unemployed men have been arrested, and 46% of those have been convicted. Additionally, they found that the rates of unemployment were consistent across racial groups with 67% of unemployed Black men, 58% of unemployed Hispanic men, and 65% of unemployed white men having a record. In other words, while racial biases exist in hiring, they appear to be trumped by biases against people with records. Science.org has a full summary of the methodology and findings here.
Of course, correlation is not causation. But it's important to note that in 2020, a survey by the Professional Background Screening Association (PBSA) and HR.com that 93% of employers they surveyed reported conducting some form of criminal background check on potential employees. And there have been studies that demonstrate that even having an arrest, with no conviction, on a criminal record negatively influenced call-back rates for job applications. Likewise, a 2010 study found that by age 45, a formerly incarcerated individual who successfully enter the labor force on average earns $15,600 less per year than his peers who were never incarcerated, even when controlling for work experience lost during incarceration.
I understand that "tough on crime" readers may want to react with "they did the crime, they need to do the time." However, in many cases, these individuals stopped "doing the time" years ago–meaning they completed the terms of their sentence and were released back into their communities. Studies like the ones in Science Advances demonstrate how even after their sentences are completed, punishment can continue for years and years thanks to the existence of their records. That means these individuals are more likely to need to utilize social services to survive and can be more prone to reoffense. Both of these factors lead to increased tax burdens on everyone (not to mention damage neighborhood safety).
Automatically clearing records is one way of helping alleviate some of these issues. Instead of placing the administrative burden on individuals to request that their records be cleared (a decision that is still left up to an individual judge), Clean Slate laws automatically clear eligible records. A number of states have passed, and are in the process of passing, such legislation including Pennsylvania, Delaware, Michigan, and Utah (where 500,000 people just had their records cleared). Unfortunately, this type of legislation still faces a lot of obstacles in many states (especially from "tough on crime" legislators). And at best, it's only a partial solution to a much larger issue.
At some point we need, as communities, States, and a nation, need to have a serious discussion about community safety, punishment, and rehabilitation as our current systems are just not effectively delivering on any of the above (except punishment). In the meantime, evidence like this will continue to mount that major changes are necessary.
---
1. You don't need to be convicted to have a criminal record; simply being arrested is enough. It's also helpful to note that a "record" isn't a single document. Rather it's a collection of various agency records including, but not limited to, police and sheriff, jail, court, corrections, and FBI.
It's also important to note that arrest records do not automatically go away in most states. This means that even if charges were never brought, that arrest will still appear on background checks for approximately 7 years (if not more on certain types of background checks). In my own research I have met people who have been denied professional licenses based only on the presence of an arrest–not a conviction.