The Importance of Time Horizons in Politics
And general considerations on mid-term elections.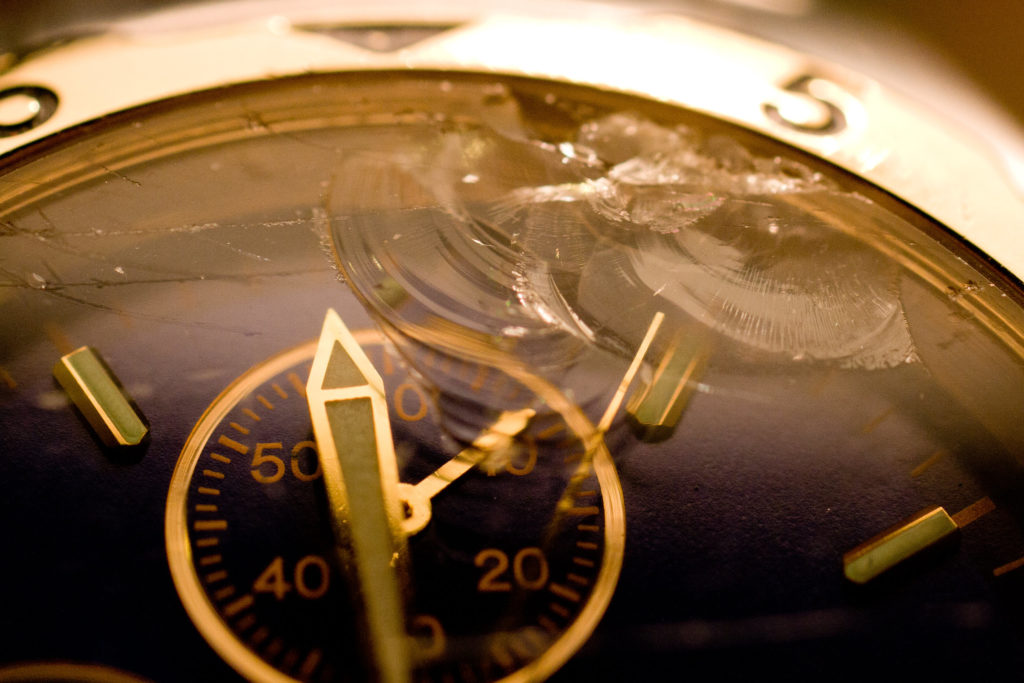 Let's consider the following scenario. It is Wednesday, November 4, 2020. You have just been re-elected to the US House of Representatives. You will be sworn in as a member of the 117th Congress on January 3, 2021. It was a long campaign and the last thing on your mind is re-election. Or is it? You are a Representative from the State of Texas and your next primary election is scheduled for March 1, 2022. And, oh dear, the filing deadline is just barely a year away: December 13, 2021 (but you can file as early as September).
So, you have roughly a year to file to run for re-nomination, but you can't wait until then to start raising money. That has to start, well, yesterday.
With a two-year term, it is always re-election season.
The above scenario should rather easily illustrate the role the length of terms plays on politics and political calculations. As well as how things like the challenge to the Electoral Vote, Trump's "stop the steal" rhetoric, and reactions to the 1/6 insurrection could get very quickly baked into our politics.
The ability to fund-raise on "Stop the Steal" alone was a powerful inducement to promoting the story. And the time to start strategizing to retake the House was, literally, right after the election because the narrative for the next campaign cycle would start as soon as the new president was sworn in.
---
The 2-year term is a great example of what looks like more democracy on paper is actually a detriment. And yet it puts legislators from the House side of the ledger into permanent campaign mode with a lot less time for legislator mode. It also means that instead of one national electorate electing the national government for a four-year term, the reality is that different electorates select the national government for two years at a time. This leads to even less coherent governing.
The opposition party in the House also knows that the prevailing historical pattern is to their advantage. The president's party tends to lose seats in mid-term elections. From 1934 to the present, the only exceptions to this are FDR in 1934 (+9), Clinton 1998 (+5), GWB 2002 (+8). They also tend to lose Senate seats, although at a slightly lesser rate.
Exactly why this is the case remains a contested question. But to my point about different electorates, it is certainly the case that turnout is lower in mid-terms meaning that the electoral coalitions the make up the two electorates are simply different two years apart (indeed, they would be different, to some degree days apart, let alone years). At a minimum having the entire House stand for election and one-third of the Senate at the midterm point changes the nature of the electoral coalition that brought a given president to power in the first place. It is also a good illustration of how our system disperses and confuses questions of responsibility for government. When voters split their vote between president, House, and Senate (not to mention for state and local offices), who is really responsible for policy successes and failures? This question is made even made murkier by mid-terms.
And, of course, this system means we are permanently on a two-year policy-making cycle that is really focused mainly on the first year or so since primary season starts early in the second year of the term. This is not, to deploy a cliche, a good way to run a railroad. I would note, too, the immediate pressure to fundraise is powerful and very much influences behavior.
It should be noted that not only do Republicans have historical trends on their side, they also have reapportionment and redistricting on their side. GOP-leaning states gained seats after the 2020 census and GOP-led legislatures will have a significant hand in drawing new lines. The net result of all of that will be to the Republicans' favor.
---
All of this feeds directly into the behavior of House Republicans and Minority Leader McCarthy. They have limited influence in the House, as is typically true of House minorities, and their minds are already turned to 2022. McCarthy in particulate wants to be Speaker.
I cannot stress enough that the incentives created by a given set of institutional structures will very much dictate political behavior. We are seeing the confluence of two-year terms, primaries as nominating mechanisms, non-competitive general elections, the pathologies of single-seat districts (to include geographic sorting and gerrymandering), a too-small House, private financing of campaigns, the effects of presidentialism, and a host of other variables at play here.
And, yes, the willingness of a subset of voters to accept nonsense–ranging from passively rationalizing away the behavior of party elites to intensively believing untruths. I would add, not as a defense and certainly not to say that this nonsense is unimportant, voters as a rule often believe nonsense. That is a constant, what change is the nature and seriousness of that nonsense. This is why democracy sucks, but sucks less than all the other options. It is also why it matters how a given democracy structures incentives for behavior within its elections.
It is also true that assessments of a given party's strategic thinking are in two-year increments because every two years there is a new Congress. From the House GOP's perspective specifically, they won the House in 2016, lost pretty badly in 2018, but did a lot better than expected in 2020. And 2022 is an advantage for them. They have no incentive to do anything other than double-down on the party's prevailing zeitgeist as linked to its nominal leader, Trump, and his narrative, especially since the base is onboard.
A concluding side-note on incentives: there is less of this nonsense on the Senate side, as the time-horizon for 2/3rds of the Senate is four or six years, not two (note that McConnel tried to steer away from Trump on 1/6, but was not able to get the party to go along). The posturing in the Senate is largely from Senators who want to be president more than those worried about immediate re-election (and from people like Graham who clearly need the attention). This is not to say the 6 years terms are the ideal either, but to note that 6-year terms do change the political calculus by definition.
Having said that, it is also worth noting that Senate leadership sees the mid-terms as to their advantage but is also hopeful that the House will flip. The two-year cycle is central.