The Middle Ain't Woke
The average American is neither progressive nor all that interested in politics.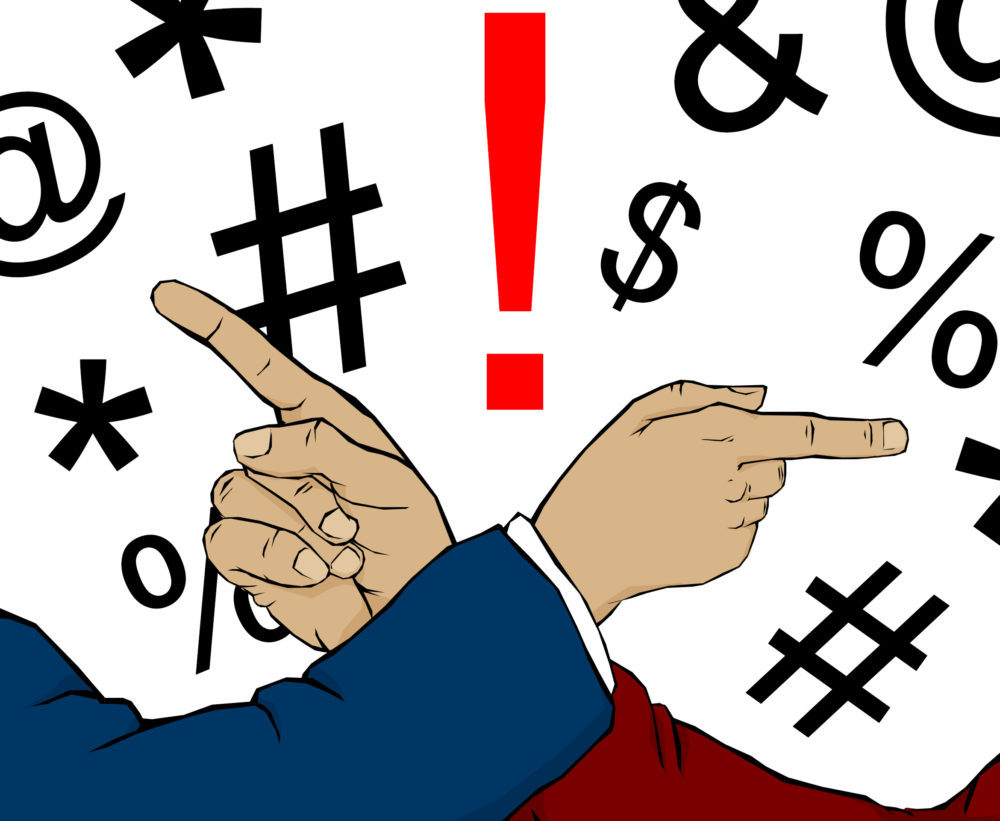 The discussion thread on my post "The Narrative of the 'MSM Narrative'" inevitably turned to the issue of "liberal bias" and where the center is in American politics. While I agree with several commenters that the elite press has an establishment bias when it comes to a lot of economic issues, I contend that it has a progressive bias on social issues that is to the left of even the Democratic base.
Several recent articles shed some light on this.
An op-ed in yesterday's NYT by Freddie deBoer, pointed out to me by @Sleeping Dog in the aforementioned thread, argues that "Democratic Socialists Need to Take a Hard Look in the Mirror." It's useful because it's in the category of admission against interests. That is, deBoer is himself a democratic socialist who would very much like to see that set of policies enacted. Nonetheless, he argues,
it's time for young socialists and progressive Democrats to recognize that our beliefs just might not be popular enough to win elections consistently. It does us no favors to pretend otherwise.

What too many young socialists and progressive Democrats don't seem to realize is that it's perfectly possible that the Democratic Party is biased against our beliefs and that our beliefs simply aren't very popular.

They frequently claim that Americans want socialist policies and socialist politicians but are prevented from voting for them by the system. Or they argue that most American voters have no deeply held economic beliefs at all and are ready to be rallied to the socialist cause by a charismatic candidate.

[…]

So many on the radical left whom I know have convinced themselves that their politics and policies are in fact quite popular on a national level, despite the mounting evidence otherwise.

As New York magazine's Sarah Jones put it over the summer, "Should Democrats mount a cohesive critique of capitalism, they'll meet many Americans where they are." We are held back, the thinking frequently goes, not by the popularity of our ideas but by the forces of reaction marshaled against us.

But the only way for the left to overcome our institutional disadvantages is to compel more voters to vote for us. Bernie Sanders's two noble failures in Democratic presidential primaries galvanized young progressives and helped create political structures that have pulled the party left. They also helped convince many of a socialist bent that only dirty tricks can defeat us. In the 2016 primary, the superdelegate system demonstrated how undemocratic the Democratic Party can be. Mr. Sanders won every county in West Virginia, for example, but the system at the time ensured that Mr. Sanders did not receive superdelegates in proportion to his vote totals (many superdelegates defied the wishes of the voters and supported Mrs. Clinton). In 2020, it was widely reported that after Mr. Sanders's victory in Nevada, former President Barack Obama had an indirect role as the minor candidates in the primary rallied behind Joe Biden to defeat the socialist threat. There is little doubt that the establishment worked overtime to prevent a Sanders nomination.

But the inconvenient fact is that Mr. Sanders received far fewer primary votes than Mrs. Clinton in 2016 and Mr. Biden in 2020. He failed to make major inroads among the moderate Black voters whom many see as the heart of the Democratic Party. What's more, he failed to turn out the youth vote in the way that his supporters insisted he would.

Whatever else we may want to say about the system, we cannot shut our eyes to the fact that the voters of the liberal party in American politics twice had the opportunity to nominate Mr. Sanders as their candidate for president and twice declined to do so. If we don't allow this to inform our understanding of the popularity of our politics, we'll never move forward and start winning elections to gain more power in our system.

This may be seen as a betrayal of the socialist principles I stand for, which are at heart an insistence on the absolute moral equality of every person and a fierce commitment to fighting for the worst-off with whatever social and governmental means are necessary. But I am writing this precisely because I believe so deeply in those principles. I want socialism to win, and to do that, socialists must be ruthless with ourselves.

The idea that most Americans quietly agree with our positions is dangerous, because it leads to the kind of complacency that has dogged Democrats since the "emerging Democratic majority" myth became mainstream. Socialists can take some heart in public polling that shows Americans warming to the abstract idea of socialism. But "socialism" is an abstraction that means little without a winning candidate. And too much of this energy seems to stem from the echo-chamber quality of social media, as young socialists look at the world through Twitter and TikTok and see only the smiling faces of their own beliefs reflected back at them.

Socialist victory will require taking a long, hard road to spread our message, to convince a skeptical public that socialist policies and values are good for them and the country. Which is to say, it will take decades.
From my perspective, which is probably mildly left-of-center but certainly well to deBoer's right, the move in the direction of democratic socialism seems inexorable. And it would be moving much faster absent the undemocratic nature of our institutions, which not only over-represents rural conservative voters but also gives them effective veto power over major change. But I absolutely agree that the appetite for radical, rather than incremental, change is over-estimated by too many in the media and Democratic politics.
A column by the Intercept's Ryan Grim from Monday, "IT'S NOT JUST WHITE PEOPLE: DEMOCRATS ARE LOSING NORMAL VOTERS OF ALL RACES," pushes back at the notion that recent wins by Republicans are mostly a function of racism. It's based on a recent focus group session held by a Democratic polling firm. It's difficult to excerpt but here are some useful snippets:
What Barefoot found is that while the women agreed with Democrats on policy, they just didn't connect with them. When asked which party had better policy proposals, the group members overwhelmingly said Democrats. But when asked which party had cultural values closer to theirs, they cited Republicans.

The biggest disconnect came on education. Barefoot found that school closures were likely a big part of their votes for Youngkin and that frustration at school leadership over those closures bled into the controversy, pushed by Republicans, around the injection of "critical race theory" into the public school setting, along with the question of what say parents should have in schools. One Latina woman talked about how remote school foisted so much work on parents, yet later Terry McAuliffe, the Democratic nominee and former governor, would insist that parents should have no input in their children's education. (That's not exactly what he said, but that's how it played.) As she put it: "They asked us to do all this work for months and then he says it's none of our business now."

The anger they felt at Democrats for the commonwealth's Covid-19 school closure policy became further evidence of a cultural gap between these working people and Democratic elites, who broadly supported prolonged school closures while enjoying the opportunity to work remotely.

[…]

The culture war is not a proxy for race, it's a proxy for class. The Democratic problem with working-class voters goes far beyond white people.

Now, for the portion of the Republican base heavily predisposed to racial prejudice, the culture war and issues like critical race theory easily work as dog whistles calling them to the polls. But for many voters, and not just white ones, critical race theory is in a basket with other cultural microaggressions directed at working people by the elites they see as running the Democratic Party. Take, for instance, one of the women in Barefoot's focus groups. When asked if Democrats share their cultural values, she said, "They fight for the right things and I usually vote for them but they believe some crazy things. Sometimes I feel like if I don't know the right words for things they think I am a bigot."

Barefoot's results rhymed with the conclusions of a memo put out by strategist Andrew Levison, who has long made the argument that Democratic efforts at connecting with working-class voters are fundamentally flawed. The memo, published after the Virginia election but not directly responding to it, looks at how Democrats can win support among a growing number of anti-Trump Republicans. Rather than convince the entire white working class — which is typically approximated in polls by looking for white voters without a college degree — Levison argues that Democrats should "identify a distinct, persuadable sector of the white working class" and then figure out how to get members of that specific group to vote Democratic.

[…]

AT THE END of Barefoot's focus group, the women were asked if they'd have considered changing their vote if Democrats had passed the bipartisan infrastructure bill. The bill, which was passed by the House the following week, is something that Virginia Sen. Mark Warner, a Democrat, has claimed would have helped win the election for McAuliffe.

Ninety-one percent of the suburban women said no, 9 percent said yes, and one woman laughed and said, "What does that have to do with anything?"

[…]

Broadly, Jacobin did not find evidence to support the Great Left Hope that if the masses would turn out in full at the ballot box, they'd eagerly support democratic socialists candidates and policies. "Many working-class voters in advanced economies have actually moved to the left on questions of economic policy (favoring more redistribution, more government spending on public goods, and more taxation of the very wealthy), while remaining culturally or socially moderate," they write. They contrast this from where mainstream Democrats have gone: left on culture while "tempering their economic progressivism."
There's a whole lot more to the piece, which is a bit rambling, and the discussion about the distinction between "extremists" and "cultural traditionalists" is interesting. But the above makes the points relevant to this particular conversation.
Finally, John McWhorter's column in yesterday's NYT declaring "'Woke' Went the Way of 'P.C.' and 'Liberal'." It's primarily a discussion about the evolution of language but the relevant bit it this:
"Woke" has also followed a trajectory similar to that of the phrase "politically correct," which carried a similar meaning by the late 1980s and early 1990s: "Politically correct," unsurprisingly, went from describing a way of seeing the world to describing the people who saw the world that way to describing the way other people felt about the people who saw the world that way. Some in the politically correct crowd on the left had a way of treating those outside it with a certain contempt. This led to the right refashioning "politically correct" as a term of derision, regularly indicated with the tart abbreviation "P.C." The term faded over the years, and by 2015, when the presidential candidate Donald Trump was declaring that "political correctness is just absolutely killing us as a country," "woke" already had greater currency.

Over the past few years, it has become all but impossible to use "woke" neutrally. It has been refashioned, like "P.C.," as an insult. One could say that this was simply because of contempt for leftist ideas, even ones relating to improving lives for Black people, but only at risk of oversimplification. Wokeness, as a kind of ideology, has irritated so many because of the tendency for some of its partisans to see those who dissent from their views as disingenuous, antidemocratic and even immoral. To be woke, past tense, is to be awake, present tense, to a way of perceiving societal matters. But it's a short step from seeing matters this way to assuming that it is the only reasonable or moral way to see. That latter assumption has a way of rankling those who see things differently.
A lot of the pushback in yesterday's thread demonstrated this. Why, the liberal perspective on abortion and LGBTQ issues was simply common sense and decency whereas the conversation approach is simple bigotry. That attitude is, frankly, a barrier to achieving the desired changes.
Even people like my wife, who was raised as a Democrat and has probably never even considered voting for a Republican, is beyond tired of some of the manifestations of woke culture. In the latest example, her youngest daughter, a college freshman at George Mason, is required to attend regular sessions on various "sensitivity" issues. Tuesday night, they railed on how racist a beloved kids book, Skippyjon Jones (written in 2005!) was. Granting that "cultural appropriation" wasn't a thing sixteen years ago, this is just an absurd example to focus on in such a session. It's not like there aren't more pressing issues of racial injustice in our society.
With respect to trans justice, @SKI posited that the "consensus" view being pressed by the elite media was simply that,
1. Transgendered people exist.

2. We shouldn't make their lives miserable.

3. We shouldn't ostracize them out of society.

4. We should respect people enough to call them what they ask to be called.
Now, that happens to be where I am on the issue. I think it's where Jo Rowling is on the issue. While the polling is all over the place, it mostly indicates that the public is there as well, with younger people being considerably more comfortable than we over-50s. Even Republicans, by overwhelming majorities, tell pollsters that trans people deserve equal treatment under the law, including protections from employment and housing discrimination.
But I see the press being further to the left than that, taking as a given that people, including young children, should be considered fully whatever sex they proclaim to identify as at any moment the moment they make that proclamation. (I would add and if you don't agree, you're morally indistinguishable from those who operated the gas chambers at Auschwitz but that perhaps exaggerates things a skosh.)
There, public attitudes are more divergent:
Democrats (87%) remain about twice as likely as Republicans (43%) to favor allowing openly transgender service members in the military; both groups are essentially unchanged from the 2019 poll. Political independents, meanwhile, have become less supportive than they were in 2019 — down 12 percentage points. Still, two in three self-identifying independents favor allowing openly trans people to serve.

[…]

Support for transgender Americans' right to serve in the military is down at least slightly among all age and gender groups, though all groups maintain majority levels of support. Adults younger than 50 remain more in favor than adults aged 50 and older, and women remain more in favor than men.

[…]

At the same time a solid majority of Americans endorse transgender military service, they favor restrictions on transgender athletes' ability to play on teams that correspond with their gender identity. The issue is being debated in dozens of state legislatures, and five U.S. states have banned transgender girls, who were born male, from playing on girls' sports teams.

A majority of Americans (62%) say trans athletes should only be allowed to play on sports teams that correspond with their birth gender, while 34% say they should be able to play on teams that match their gender identity.

Among party, gender and age subgroups, only Democrats (55%) express majority support for transgender athletes' ability to play on teams matching their gender identity.

[…]

On one hand, strong majorities of Americans have supported transgender people's right to openly serve in the military. Viewed alongside support for allowing openly gay and lesbian people to serve in the "don't ask, don't tell" era, it's fair to say that most Americans believe that people who want to defend and fight for the U.S. should be allowed to, regardless of their identity.

On the other hand, the increasing rate of trans-identification among U.S. youth is challenging norms in ways that many Americans are not ready to question. Americans were split in separate polls taken in 2016 and 2017 on restroom policies for transgender people. With policies for interscholastic sports teams now gaining traction in state legislatures, the public leans against allowing these athletes to join teams of their gender identity. This opposition, juxtaposed against public support for transgender military service, suggests transgender sports participation may be seen as more of an issue of competitive fairness than of civil rights.
The only quality survey I readily found with intra-party breakdowns is four years old, so a bit dated on a fast-evolving issue. Still, it's a useful data point:
The survey also finds that Democrats with a bachelor's degree or more education are more likely than other Democrats to say a person's gender can be different from the sex they were assigned at birth. About three-quarters (77%) of Democrats with a bachelor's degree or more say this, compared with 60% of Democrats with some college and 57% of those with a high school diploma or less. No such divide exists among Republicans.

Democrats' views also differ by race and ethnicity. Some 55% of black Democrats and 41% of Hispanic Democrats say a person's gender is determined by their sex assigned at birth, a view shared by just 24% of white Democrats.

[…]

Roughly seven-in-ten Democrats with at least a bachelor's degree (72%) say society hasn't gone far enough in accepting transgender people, compared with 54% of those who did not complete college. There is no education gap among Republicans.

White Democrats (68%) are also more likely to say that society hasn't gone far enough in accepting transgender people, compared with 46% of black Democrats and 50% of Hispanic Democrats.
The bottom line here is that people who write and comment on political blogs, much less those who cover politics for elite media, are simply different. We're almost invariably college-educated, with a shockingly large number of us having graduate or professional degrees. We spend an inordinate amount of time engaging with new information about these issues. (Indeed, anecdotally at least, this was true of the people I knew in the conservative media and think tank complex in my Washington days. They were much more open-minded on these issues than the party base.)
A final point worth noting here is one raised by @Matt Bernius late in the thread: "the utter erosion of firewalls between editorial and the newsroom-in particular in TV and web journalism." For a variety of good and understandable reasons, younger reporters at elite outlets have zero patience for the "objective" stance that was the hallmark of the professionalization of American journalism. They've rightly rejected the High Broder "both sides" approach that gave the false impression that the scientific debate on climate change, to take one example, was closely contested. But they've gone further and adopted the attitude that anything other than an all-out offensive in support of progressive values is tantamount to treason.
Whatever the virtues of that stance, it will almost certainly backfire. Not only does it ensure that Republicans and their media infotainment complex are constantly supplied with fresh fodder to stoke the base, it will alienate a lot of working-class and over-50 Democrats in the process.