The Narrative of the 'MSM Narrative'
Journalism is terrible except when compared to the alternatives.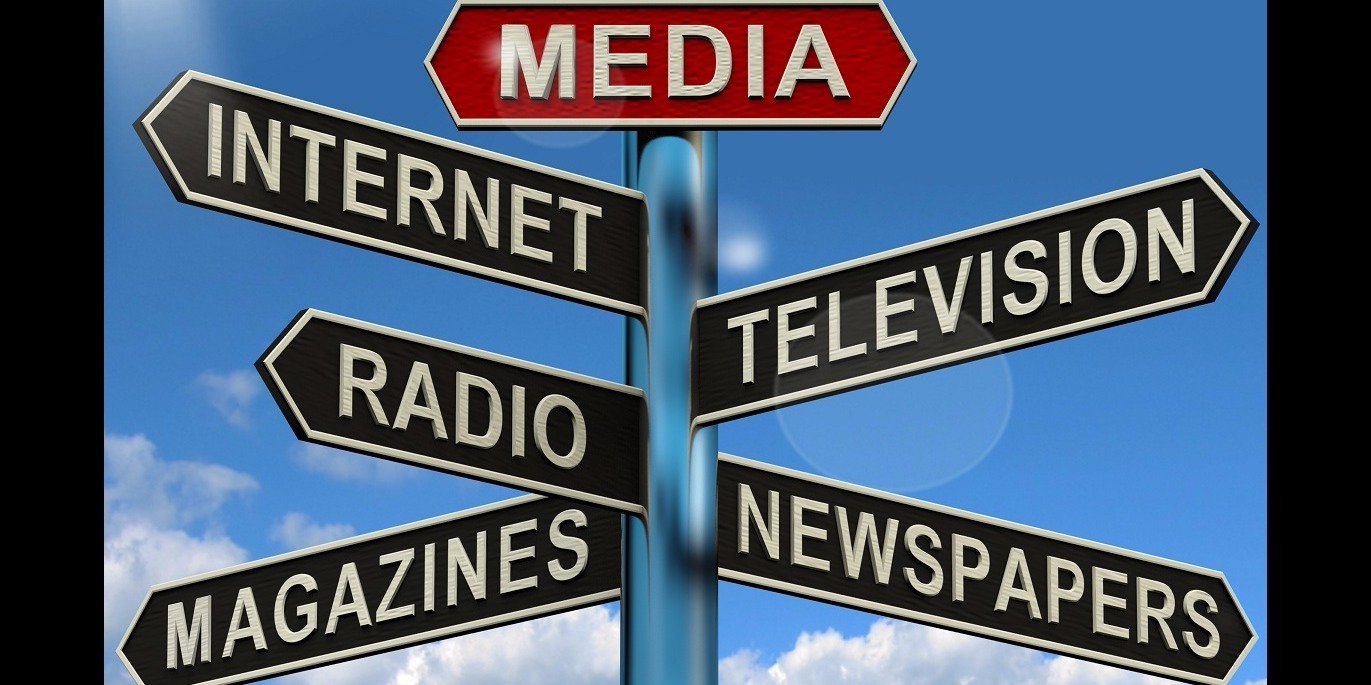 Bulwark executive editor Jonathan V. Last has a superb essay titled "Andrew Sullivan and the Narrative of the 'MSM Narrative.'" It's ostensibly a response to a particular essay at The Weekly Dish but it goes to a much larger conversation. Because Sullivan himself, like Glenn Greenwald (also mentioned in JVL's piece), is such a lightning rod, I'll focus on the big picture.
What and/or who is "the mainstream media"? Is it the New York Times and the Washington Post? The AP? NBC News and CNN? Ryan Lizza's Twitter feed? The Los Angeles Times? BuzzFeed? Axios? NPR? Maggie Haberman's book?

The "mainstream media"—I'm going to stop putting that in quotes, but keep imagining that I'm saying it sarcastically—is probably made up of several thousand individuals and then a three-figure number of institutions. At any given moment, on any given story, some number of these people and institutions will communicate facts that are eventually understood to be misleading or incorrect. Some of these people and institutions are better at their jobs than others.

The point is that the MSM universe is so large that you're always going to be able to cherry-pick examples to support the notion that "they" are feeding "us" false narratives.
Last goes through various such examples showing that, while some sources invariably got some big stories wrong, the vast array of outlets soon gathered more evidence and got the story right. Which, incidentally, is how Sullivan (and Greenwald and other critics) know that the stories were wrong to begin with.
Now, where Sullivan and Greenwald have a point—one that Last doesn't engage—is that sensational early reporting often "sticks." The Covington boys provoked an old Native American, a Capitol Police officer had his head bashed in with a fire extinguisher, and the Duke Lacrosse team are rapists in the minds of millions of Americans who never saw the much smaller, less sensational retractions.
I don't know what to do about that, though.
And of the dozens of thousands of meta-stories the MSM has covered over the last five years, much of the reporting has added real value to our world, yes?

For instance, if you only relied on reporting from the MSM about COVID, you would have been much better informed than if you'd relied on, say, Facebook, or conservative media. Reporting on the 2020 election lawsuits and allegations of fraud in the MSM were, in the main, very helpful.
Quite.
Like Last, I'm less conservative and far less Republican than I once was. There was certainly a point where I generally agreed with claims about The Liberal Media and even today I think the elite media tend to have a liberal bias, especially on cultural issues.
But here's the thing: there has been no time in my adult life where I didn't intentionally consume elite media. Indeed, I grew up watching the nightly network news (CBS until Walter Cronkite retired and then ABC because my father loathed Dan Rather) and continued that practice until the Internet all but replaced television as a news source. Even when I was listening to Rush Limbaugh and watching Fox News, I was still watching one of the network shows (primarily NBC, I think) along with as many of the Sunday shows and various talking heads shows on various networks I could.
Starting with when I was in graduate school, I became a regular NPR listener, especially "Morning Edition." And I read the NYT in print when I could get my hands on it.
By the late 1990s, I was consuming as much content from NYT, WaPo, WSJ, Slate, the Atlantic, and various other traditional outlets as I could. By the time I started OTB in January 2003, I had started reading other blogs and even dabbled on more fringey sites like Lucianne. But, even at the height of my consumption of right-leaning sources, I never stopped voraciously reading the "mainstream" sites or even fairly hard-left ones (Mother Jones, The Nation, or Rolling Stone).
Because there's so much out there—more than even a news junky with a relatively flexible schedule—could possibly consume, I quickly all but stopped reading the more strident sites. Not so much those with extreme views, which I value, but those whose argumentative style lacked analytical rigor. And sites that were repeatedly shown to be dishonest in their presentation of facts quickly left the list, too.
Even at the very height of my consumption of conservative-leaning commentary, then, there was never a time when I wasn't consuming "mainstream" media. Or even a time that I didn't consider the NYT a great newspaper.
But, of course, that doesn't mean they don't make mistakes or have biases. That's an inevitable product of any human endeavor.
Man oh man, I hope no one tells Sully about 60 Minutes and the forged George W. Bush Texas Air National Guard documents.

Or Iraq's weapons of mass destruction.

Or the media's handling of Alger Hiss.

Or how the media covered for the Rosenbergs.

I mention this history not to damn the mainstream media, but to show that what Sullivan laments isn't new. There is no golden past. People in the media make mistakes. Sometimes big ones. Bigger, even, than the "narrative" on the Covington kids.

Sometimes, as in the case of Walter Duranty, it takes decades to fix those mistakes.

Other times, as in the case of the Covington kids, it takes a week or two.
Again, even though I've voted reliably Democratic for five years now, I'm still more prone than most of the OTB commentariat to see a partisan/coastal bias in some of these mistakes. But that's different than assuming dishonesty, or even an "agenda."
After a long digression about the failures of "conservative media" and explorations of the personal motivations of Sullivan and Greenwald, Last comes back to a really good point:
The media is a vast space where actors and institutions are interconnected, but operate semi-independently, according to a variety of incentives. Sometimes independent actors make good-faith mistakes. Sometimes they make bad-faith mistakes. But in most cases—in nearly every case, actually—the marketplace of ideas eventually wins and the truth outs.

The MSM is like a giant peer-review system, but where the peer-reviewing takes place after publication. Jonathan Rauch talks about this at length in The Constitution of Knowledge—that the scientific enterprise and the journalistic enterprise have similar modes of operation. Is the journalistic mode great? No. Like democracy, it is the worst system there is—except for all the others.
My own bias in this, as can probably be gleaned from my earlier discussion of the evolution of my news consumption habits, is that this system works best if one samples widely. Last's quip about "the New York Times and the Washington Post? The AP? NBC News and CNN? Ryan Lizza's Twitter feed? The Los Angeles Times? BuzzFeed? Axios? NPR?" almost exactly describes my news diet, with the exception that I don't read as much of the LAT as I otherwise would because it's paywalled and what I get of CNN, NBC, and NPR is almost exclusively from their websites these days.
But here's the thing: so many people on the Right these days hold a much more extreme version of Sullivan's view (he, after all, is very much a creature of the MSM) that it's almost impossible to pierce their bubble. Presenting pieces from the NYT, WaPo, NPR, or the AP as evidence that their claims are wrong simply doesn't work because, of course, those are Democrap sources filled with evil lies. And it's pretty hard to find useful evidence if you're limited to Gateway Pundit, Zero Hedge, and Newsmax.