Rep. Peter King (R., New York) Wants Journalists Prosecuted As Spies
One Congressman thinks it would be a good idea to treat journalists as criminals.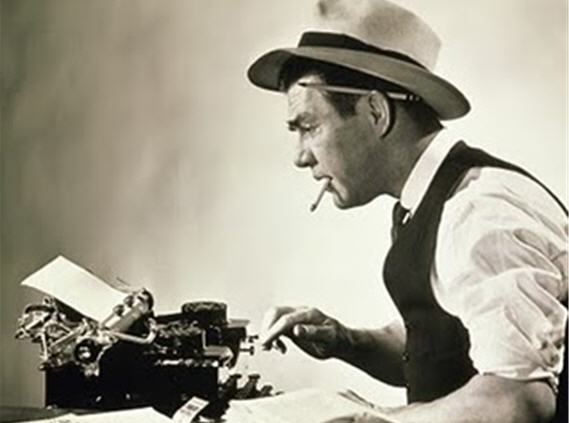 New York Congressman Peter King thinks that journalists who public classified material should be prosecuted just like the people who have leaked classified information to them:
(CNN) – Rep. Peter King said Tuesday night that journalists tied to leaks involving classified programs should be punished along with those who leaked the information.

"If they willingly knew that this was classified information, I think actions should be taken, especially on something of this magnitude," King told CNN's Anderson Cooper.

A New York Republican, King leads the House Homeland Security subcommittee on Counterintelligence and Terrorism.

His comments come as many in his party have sharply criticized the Department of Justice for seeking a search warrant of a Fox News reporter's emails and phone records following his involvement with a 2009 leak case.

"There is an obligation both moral, but also legal, I believe, against a reporter disclosing something which would so severely compromise national security," he said. "As a practical matter, I guess there have been in the past several years a number of reporters who have been prosecuted under (the Espionage Act)."
Here's the interview
Frankly, I'm not so sure that King is correct. While I haven't researched the matter in depth, I can't think of any recent case where a reporter was prosecuted under the Espionage Act or any similar law as he suggests. The closest case would seem to be when Judith Miller was jailed for nearly three months for refusing to identify her source for the information in an article she did in which Valerie Plame, the wife of former Ambassador Joe Wilson, was outed as an CIA Agent, something which is a violation of law. Miller, however, was not convicted of a crime. She was found in contempt of court for refusing to reveal her source to the Grand Jury and had no legal protections because there is no "Shield Law" for journalists under Federal Law. There was certainly no prosecution of the journalists from The New York Times or Washington Post connected with the publication of The Pentagon Papers. So, I wonder exactly what King is referring to, assuming he isn't just making thing up out of whole cloth.
This afternoon, King doubled down on his comments and specifically stated that Glenn Greenwald, whose articles in The Guardian have been at the forefront of releasing the information that Edward Snowden has admitted to leaking, should be arrested:
"Not only did he disclose this information. He has said that he has the names of CIA agents and assets around the world and threatening to disclose that. The last time that was done in this country, we saw a CIA station chief murdered in Greece," the New York Republican told Fox News's Megyn Kelly on Wednesday. "Legal action should be taken against him. This is a very unusual case with life and death implications for Americans."

King said that "no right is absolute" and that Greenwald had clearly crossed a line.

"No right is absolute and even the press has certain restrictions. I think it should be very targeted, very selective and certainly a very rare exception, but in this case when you have someone who has disclosed secrets like this and threatens to release more … that to me is a direct attack against Americans," he said. "Obviously, freedom of the press has to be cherished in this country, but in this case where some people are glorifying Snowden, making him a hero and now acting as if Greenwald was acting as a legitimate journalist … It clearly violates U.S. code, which talks about releasing classified information."
Here's the interview:
One fact which King's comments about Greenwald directly ignore completely is the fact that last week Greenwald specifically said that there is some information that he received from his at that point unidentified source that he will never release:
"We're not engaged in a mindless, indiscriminate document dump, and our source didn't want us to be," said Glenn Greenwald, the Guardian writer, in an email to BuzzFeed Saturday. "We're engaged in the standard journalistic assessment of whether the public value to publication outweighs any harms."

"I'm sure the Guardian has consulted lawyers about all of this, but as far as I know, none of the decisions have been legal, only journalstics," Greenwald said. Hetweeted earlier on Saturday that the Guardian would not be publishing one of the full unredacted PowerPoint slides related to the PRISM datamining program, because "it contains very specific technical NSA means for collection – we'd probably be prosecuted if we did."

"We're applying the standard judgment test that journalists apply every day: first, is it newsworthy and relevant, ie, is there public interest in knowing this?" Greenwald told BuzzFeed. "If so: is there genuine harm that comes from publication? And if there is harm, does the public value outweigh/justify the harm?"

He said he didn't think there was "even a conceivable argument that anything we've published thus far causes any harm."
Even if we assume that King is correct that Snowden gave Greenwald the names and locations of covert CIA agents, then, that doesn't mean that information will ever see the light of day. The last time something like that happened in the 1970s when a man name Philip Agee, a former CIA agent who became disgruntled for one reason or another, disclosed the names of agents in Europe who later ended up dead. While I disagree with him ideologically quite strongly, I've largely defended Greenwald since The Guardian started publishing the NSA stories. Whether you agree with Snowden making the information public or not, it strikes me that Greenwald and his editors were well within standard journalistic practices in publishing the stories that they have to date. If they were to turn around, though, and start making information like the identities of CIA agents public, my opinion of their actions would very likely change. Under the very standards that Greenwald sets out above, such disclosures would not be justified largely because the potential dangers to American national security and the lives of the individual agents would far outweigh any potential public interest. Greenwald hasn't done that, however, and nonetheless King is already proposing to prosecute him for something he hasn't done and, hopefully, will never do. To be fair, though, King obviously believes that Greenwald has already done enough to make him liable for criminal prosecution.
Leaving aside the specifics of the Greenwald case, though, King's entire argument seems to forget that the First Amendment even exists. We generally don't, or at least we shouldn't, prosecute journalists for publishing truthful information precisely because the value of a free press that aggressively pursues stories that question government authority and engage in a quest for truth far outweighs whatever public interest there might be in putting a reporter in jail. Indeed, if it were common practice in this country to prosecute journalists for publishing "secret" information the end result would be that such information would never be made public and the government would be free to continue acting under the excuse of secrecy without the American people ever finding out what is being done in their name. Moreover, given the tendency inside the Federal Government to overclassify information, the arguments in favor of secrecy are far less compelling than the arguments in favor of a free press.
That doesn't mean that leaking classified information should go unpunished. Even though I think that Edward Snowden did, in some sense, perform a national service in making these NSA programs public knowledge, he did potentially violate both the law and the terms of his employment. I'm not calling him guilty, but If he truly did do it for political reasons, then the honorable thing to do would be to face the justice system and accept the sentence handed down to him if he were to be convicted after a fair trial before a jury. That's what Martin Luther King, Jr. and Rosa Parks did when they stood up for what they believed in. And, no I'm not equating Snowden with King or Parks, but it is true that those two did engage in what was then illegal actions for which they were arrested. They didn't contest those arrests, and they served their time in jail as much as a continuation of their respective protests as anything else. If Snowden is really doing this for political reasons, then running really doesn't help his political argument even if it is a wise move in terms of his own immediate personal freedom.
Getting back to the issue of King's assertion that journalists should be treated like criminals, though, it's easy to dismiss his statements as just more idiocy from a blowhard Congressman. After all, this is the same guy who regularly goes off about "radical Islam" and terrorism despite the fact that he once had very close ties to the political wing of the Irish Republican Army, a terrorist organization. I think that would be a mistake. Any time an officeholder of any kind talks about doing what King proposes we need to stand up, call attention to it, and say Hell no! If we don't then people are going to start thinking it's something that's actually worth debating, and at that point we'll be in real trouble.