The Moral Depravity Of Trump Supporter Corey Lewandowski
Trump's former Campaign Manager mocked a ten-year-old girl with Down's Syndrome who was taken away from her parents.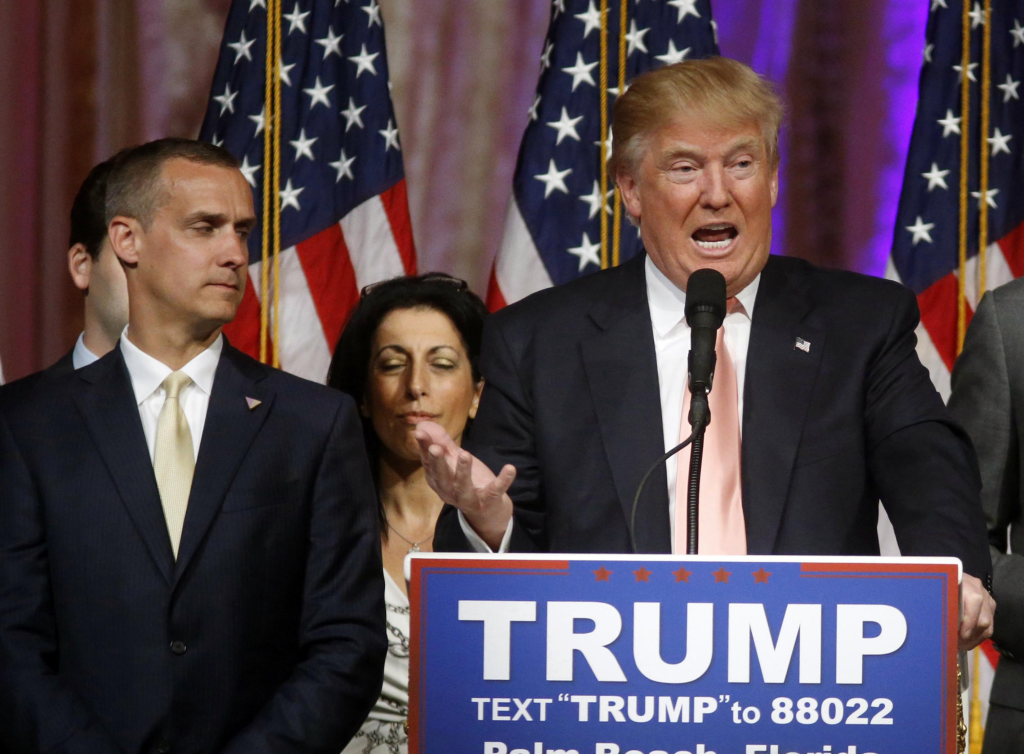 Former Trump campaign manager Corey Lewandowski, who has loyally stayed within the Trump orbit even though he was forced to leave early in the campaign after an incident in which he assaulted a reporter, hit a new low for defenders of the Administration's family separation policy on cable news last night:
Of all the recent stories about the separation of immigrant children and parents at the United States' border with Mexico, the Mexican foreign minister said on Tuesday that one story was particularly heartbreaking: A 10-year-old girl with Down syndrome was taken away from her mother in South Texas.

But Corey Lewandowski, President Trump's former campaign manager, offered a different response when he heard about the girl while appearing on Fox News on Tuesday night. "Womp womp," he said.

Mr. Lewandowski was appearing on "The Story With Martha MacCallum" opposite Zac Petkanas, a Democratic strategist. Mr. Petkanas was telling the story of the girl when Mr. Lewandowski interrupted him.

"Did you say, 'womp womp,' to a 10-year-old with Down syndrome being taken from her mother?" Mr. Petkanas responded. "How dare you! How dare you!"

"What I said is you can pick anything you want to, but the bottom line is very clear: When you cross the border illegally you have given up the rights of that country," Mr. Lewandowski said, as the two guests talked over each other. "When you cross the border illegally, when you commit a crime, you are taken away from your family because that's how this country works."

Reached on Wednesday morning, Mr. Lewandowski said he had no comment and would address the matter later on Fox News. In an appearance on the network's "America's Newsroom," Mr. Lewandowski refused to apologize for his remarks, blamed Mr. Petkanas for "politicizing children" and said his "womp womp" response had nothing to do with the girl with Down syndrome.

"I was mocking Zac," Mr. Lewandowski said.

He added that criticism for family separations should be directed at parents who crossed the border illegally, and said it was the families of Americans killed by undocumented immigrants who were owed an apology.
Lewandowski also tried to walk back the incident in a tweet this morning:
Lots of Fake News today. I mocked a liberal who attempted to politicize children as opposed to discussing the real issue which is fixing a broken immigration system. It's offenseive that the MSM doesn't want to talk about the fact these policies were started under Obama.

— Corey R. Lewandowski (@CLewandowski_) June 20, 2018
Here's the video:
The fact that Lewandowski is dismissing this as "Fake News" is rather amusing given the fact that this occurred on a program broadcast on Fox News Channel and that there's video to actually show us what he said and interpret for ourselves what he meant. Based on that evidence, it seems fairly clear what he intended here, as it should be to anyone else. He wasn't just mocking Petkanas. he was mocking the story he was relating and that means he was mocking the fate of a ten-year-old disabled girl who was being taken away from her mother, perhaps for the first time in her life. This is at once sick, inhumane, and cruel. And it tells us all we need to know about the way Lewandowski thinks, and likely how many Trump supporters think.
Lewandowski was, of course, the original manager of Trump's campaign for President and still remains a strong supporter of the President's as a talking head on cable news networks. In March of 2016, Michelle Fields, who was at the time a reporter for Breitbart News, reported that she had been physically assaulted by Lewandowski when she attempted to ask Trump a question at the conclusion of a victory speech after winning the primaries in Mississippi and Michigan. Several days later, Lewandowski was formally charged with battery against Fields. However, those charges were ultimately dropped by the Sheriff's Office on the ground that there was insufficient evidence to meet the elements of a crime and therefore they would decline to go forward with prosecution. Despite these charges, Lewandowski continued to serve as campaign manager until June 2016 when he was replaced by Paul Manafort in a pre-convention campaign shakeup. Despite this, Lewandowski has remained a Trump loyalist and apparently worked his way back into the President's good graces to the extent that there has been some speculation that he could return to the White House at some point, or take on a role in Trump's 2020 re-election campaign.
Given the rhetoric of the Administration and its supporters that we have seen as the family separation story has come to dominate the headlines in the past two weeks or so, I can't say that Lewandowski's heartless response here is all that surprising. It's clear that neither the Administration nor its most vocal supporters care at all about how the public perceives them at this point. They either don't have a conscience — and it's hard to see how anyone who is mocking a ten-year-old girl with Down's Syndrome has anything resembling a conscience or a moral center of any kind — or they are willing to sacrifice whatever morality they claim to adhere to in the name of sycophancy and gaining favor with the Dear Leader in the Oval Office, It is, quite honestly, sickening.